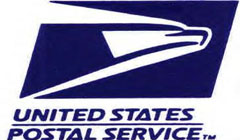 By
GreenBiz Staff
The U.S. General Services Administration (GSA) will help the U.S. Postal Service (USPS) swap 6,500 old vehicles with a mix of hybrids, flex-fuel and four-cylinder replacements with the help of stimulus funds. It is the first time USPS has received vehicles from the GSA as part of its federal fleet upgrade strategy implemented at the direction of President Barack Obama. The agency ordered 14,105 fuel-efficient vehicles last month at a cost of $210 million. Since April, the GSA has spent $287 million on orders of more than 17,000 new vehicles. The one-for-one vehicle replacement, which will cost USPS nothing, includes 900 hybrid, 1,000 flex-fuel and 4.600 four-cylinder vehicles. The line-up includes:
Hybrid
Ford Fusion sedans
Flex-Fuel
Chevrolet Silverado pickup trucks Dodge Caravan minivans Chevrolet Malibu sedans
Four-cylinder
Ford Focus sedans Pontiac G-6 sedans USPS will evaluate the gas mileage of the vehicles once they are placed in service, according to USPS spokeswoman Darlene Casey, who believes the GSA plans to accelerate new car purchases for the government fleet by investing funds from the American Recovery and Reinvestment Act. USPS operates a fleet with more than 43,000 alternative fuel vehicles. At nearly 220,000, its fleet is the largest civilian fleet in the U.S. USPS has set a goal of trimming petroleum fuel consumption by 20 percent over the next five years through fuel-efficiency and use of alternative fuels, which has increased 41 percent since 2006.