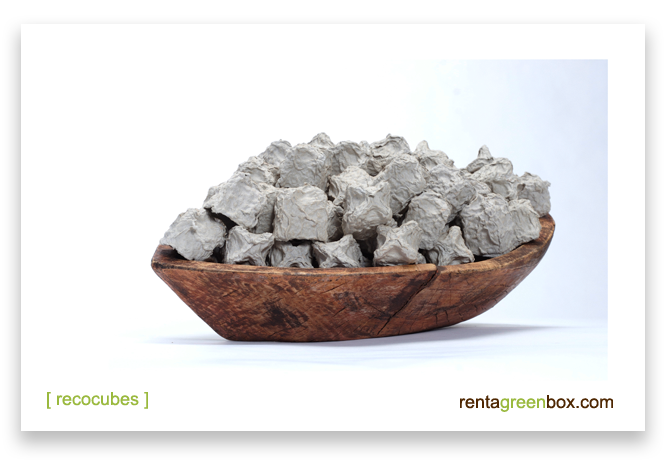 If you start to feel guilty just thinking about packing up your belongings for a move because of all the waste it produces, then Rent-a-Green-Box just may have the solution for you. The Southern California-based company creates moving and packing supplies made completely from recycled landfill waste, and its Recocube packing peanut is just one of many offerings.
The compostable packing cube, made entirely from newspaper sludge (the majority of recycled newsprint that is considered too mushy to be repurposed into another paper product), is a much more fun and eco-friendly alternative to your standard petroleum-based Styrofoam or packing peanuts. Recocubes are made compostable by adding sugars, starches and plant food vitamins to them, which can simply be tossed anywhere that can be composted.
So, if you're looking for a green packaging option to secure your vases, knickknacks and whatnot, check out the Recocube. Your conscience — and the environment — will thank you.