Though the controversy seems to be surrounding other parts of government, one sector is experiencing unarguable positive growth.
In lieu of the push toward environmental sustainability, as well as the need to save every penny, the demand and use of the Energy Star program is skyrocketing. Seventeen years since its inception, and there is quite a bit of history, quick growth and continued demand.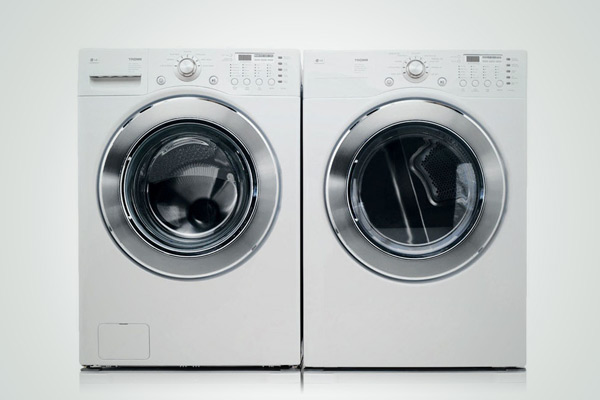 History
Fact: More than 75% of American households recognize the Energy Star label.
Further explanation: Energy Star has built up its reputation over almost two decades. Created in 1992, it is a joint voluntary labeling program of the U.S. Environmental Protection Agency and the U.S. Department of Energy (DOE).
Benefits today
Fact: The Energy Star seal on home and office appliances designates the fact that they are anywhere from 10% to 30% more energy efficient than other products. Consumers buy these products based on that promise.
Further explanation: Getting consumers to spring for new, often expensive appliances has been a challenge during hard economic times, but many programs over the years have spiked a surge in awareness and use of the Energy Star label. For deals such as sales tax exemptions or credits and rebates on qualified products, visit Energy Star's Rebate Locator and type in you ZIP code to find the nearest participating partners. One other note: Partners also occasionally sponsor recycling incentives for the proper disposal of old products.
State-run cash for appliances rebate program
Fact: Earlier this year, President Obama signed off on a $300-million program offering rebates to buyers of more energy-efficient appliances and other products with the Energy Star label.
Further explanation: Each state will vary the program by offering slightly different rebates and lists of appliances included. Starting October 15, 2009, states will submit their applications for funding and plans for recycling old appliances to the DOE. The DOE plans to have distributed funding to the states by November 30.
The DOE recommended that the states give extra attention to rebates for heating and cooling equipment, appliances and water heaters, as these products offer the greatest energy savings potential. Though critics have called it something similar to "Cash for Clunkers," About.com's research on the DOE program found that Cash for Appliances is much simpler for the consumer; there is no trading in of old for new. Buy any qualifying Energy Star appliance and you get the rebate; no lugging of a big, old trade-in appliance to the store necessary.