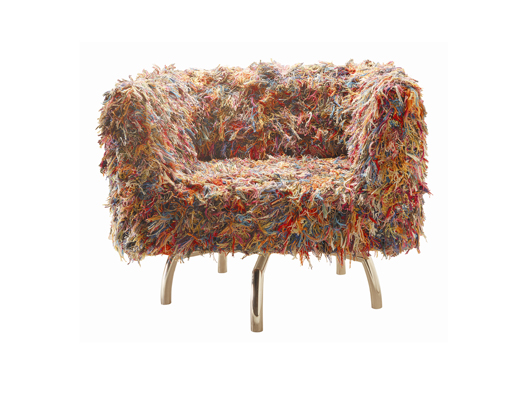 With a name like
Environment Furniture
, there is no doubt this company is committed to the planet. Unlike other furniture makers, Environment Furniture focuses on creating unique furniture with as little impact on the environment as possible. There's just something about Environment Furniture that gets noticed, and it can't be summed up easily. Maybe it's the gorgeous, rugged Brazilian Peroba wood that gives it a look all its own. Perhaps it's the mix of recycled, reclaimed and repurposed materials and textures. Whatever it is, it's where casual-chic modern design and sustainability come together to produce something exciting for today's eco-conscious consumer. The company considers itself "part design consortium, part modern craftsman," and has showrooms in Los Angeles; Costa Mesa, CA; New York City; Atlanta; and Dublin. It produces pieces that are individual works of art, while also being on the forefront of what can be done with sustainable furniture.
Environment Furniture has done the following in keeping with its eco-conscious design philosophy:
It does not use stains on its furniture that emit VOCs.
It conducted carbon inventories of its processes.
It met stringent requirements to become a member of the Tropical Forest Trust, which promotes sustainable forestry.
It developed and implemented a green operations guide and paper use policy in its offices and showrooms.
It educates consumers on reuse and sustainability.
In the future, Environment Furniture will work on reducing its environmental footprint even further, and will reconsider the ways in which it sources its materials and runs its offices and showrooms to ensure that it continues to live up its name.