Of all the December distractions, errands, family gatherings and travel, one of the most enjoyable pastimes is curling up near the fire and unrepentantly watching hours upon hours of football. Because of Bowl Season — and, I suppose, because December is the time of giving — televisions are routinely purchased with hours of sporting events in mind. But, what about all those old television sets being replaced? And, for those green-thinking purchasers getting ready to spend a month's paycheck on wall-hung masterpieces of technology, what televisions can be considered eco-friendly, if any? All the choices in television sets today make it hard to know how one differs from the next. There are, however, many aspects that can help an environmentally conscious, informed buyer find what's new, how it is better than the others, and what to do with the outdated counterpart. So, rest assured dear consumer, for an in-depth, eco-friendly television replacement plan follows.
Step 1: Research the options
Plasma, LCD, DLP, rear-projection, LED… today, technical terms dominate the television market, which is quite humorous since they all look similar. For those on the cutting edge, there's the LED (light-emitting diode) option, which is the most recent generation of the television. LED TVs have given new meaning to the idea of a "thin" TV. With a depth of merely 1.2", these have been deemed the "ultra-thin" option. This may not mean much on paper, but when compared to the plasma and LCD (liquid crystal display) televisions that measure over 3", a set that's half as deep is a noticeable difference. In other words, the plasma and LCD television are thin, but when compared to the thinner-than-most-picture-frames version, the older models suddenly appear unnecessarily bulky. Less material means less waste. For these reasons LED TVs have revolutionized the television industry.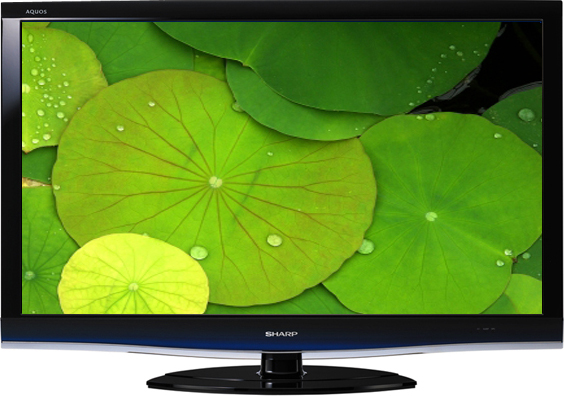 According to
Green Electronics
, Samsung LED TVs use 40% less energy than their LCD counterparts, and the
Samsung website
informs us that, while no exact figures could be found for how much less material is used when compared to LCD and plasma TVs, "LED TVs have earned a coveted Eco-label mark from the European Union" for their "green manufacturing." This particular type of television is also created without the harmful lead and mercury chemicals older sets are known for. Since LED is the cutting edge, these sets subsequently carry a heavier price tag. So, if you happen to be on a budget and still want your television purchase to carry an environmentally friendly punch, Green Electronics recommends the Panasonic 1080p plasma television or the Sharp AQUOS LCD HDTV (high-definition television). Both of these meet or exceed Energy Star ratings, use less energy than their predecessors and have impressively long lifespans. With such options any holiday indecision can be avoided. Spend that time thinking of what eco-friendly option suits you best.
Step 2: Getting rid of the old model
Now that you're armed with a few options, the second decision is what to do with your outdated technology. Perhaps the best choice is just to sell it or give it away to a gracious recipient… if it still works, of course. But, maybe the screen is a little broken, a few buttons don't work or a buyer is nowhere to be found — what then? The simple answer is to get it off your hands in a responsible way. Organizations like The Salvation Army gladly accept older devices and give the donator a tax write-off. Another option is a company like Best Buy. These places sell you the TVs in the first place, so it makes sense that they take them back, right? Last, but certainly not least, another option is to use 1-800-RECYCLING to find a place to recycle your television if you can't find one on your own or don't have the time. When it comes down to the cold season and the holidays, consumerism runs the show. In this economy especially, that's certainly not a bad thing. But, remember that new purchases mean old, outdated products. And, what's more appropriate in the season of giving than offering your old electronics to charity or recycling companies in order to make room for a newer, more eco-friendly one?
Looking to drop off your old TV but don't know where to do it? 1-800-RECYCLING shows you your nearest electronics recycling location.