Attending a concert is something that most Americans have probably done at some point in their life. Concert attendees are there for one thing: the music. Concert venues are typically hosting these events for one thing: the money. However, concerts are big waste generators. Used drink cups, soda bottles and long lines at the restroom lead to quite a bit of waste generated in a short amount of time. Nevertheless, some of today's most popular concert venues are doing something to mitigate the waste that is produced by concerts: recycling. For example, let's look at the STAPLES Center in Los Angeles. Naturally, a California-based concert venue is going to have quite a long list of environmental measures that it follows. The state has strong recycling mandates and the STAPLES Center fully complies with assembly bill
AB 2176
, which specifically mandates recycling at large events held in California.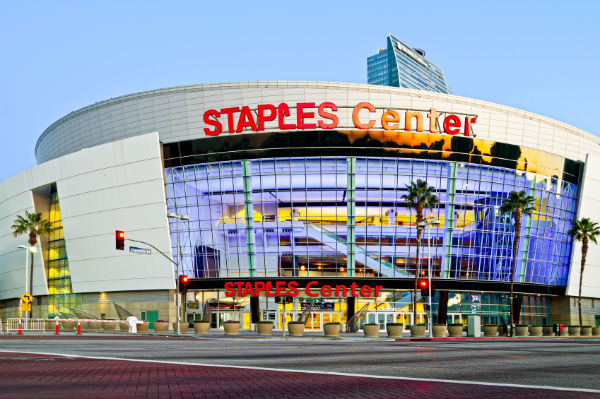 The STAPLES Center's Going Green program mandates several waste reduction and recycling measures, including the on-site separation and collection of cardboard, wood pallets, electronic waste, glass containers, plastic bottles and aluminum cans. The arena works with the city of Los Angeles and Waste Management to recycle these products and continually increase the amount of waste diverted from area landfills.
The Wachovia Center in Philadelphia has a single-stream recycling system in place.
In addition to the strong recycling program at the venue, the STAPLES Center also includes measures to mitigate its energy and water use. The facility replaced 178 traditional urinals with water-free urinals, saving 40,000 gallons of fresh water per urinal per year. The STAPLES Center also takes advantage of that famous California sunshine by using a 1,727-panel solar array to help reduce the facility's dependence on the local electric grid. The STAPLES Center isn't the only major venue doing things right. The Wachovia Center in Philadelphia, PA, also operates with the environment in mind. The facility is owned by Comcast-Spectacor and managed by Global Spectrum. In order to help facilitate recycling by concertgoers, the Wachovia Center has single-stream recycling bins. These bins collect glass, plastic, aluminum cans, paper, cardboard and anything else that can be recycling into one container. Consumers aren't stuck at the recycling bins trying to figure out what goes where when they'd rather be inside the arena watching the show. Even the facility's information technology department is getting in on the recycling trend. The IT department uses a local recycling facility to recycle all of the old or unused computer equipment, ensuring that these products don't end up in local landfills. In addition to the strong recycling program used at the Wachovia Center, the facility is also pursuing LEED for Existing Buildings certification. The LEED rating system is a product of the U.S. Green Building Council and is known worldwide. Although concert venues produce a significant amount of waste in a short amount of time, facility managers can mitigate this waste through strong on-site and partnered recycling programs.