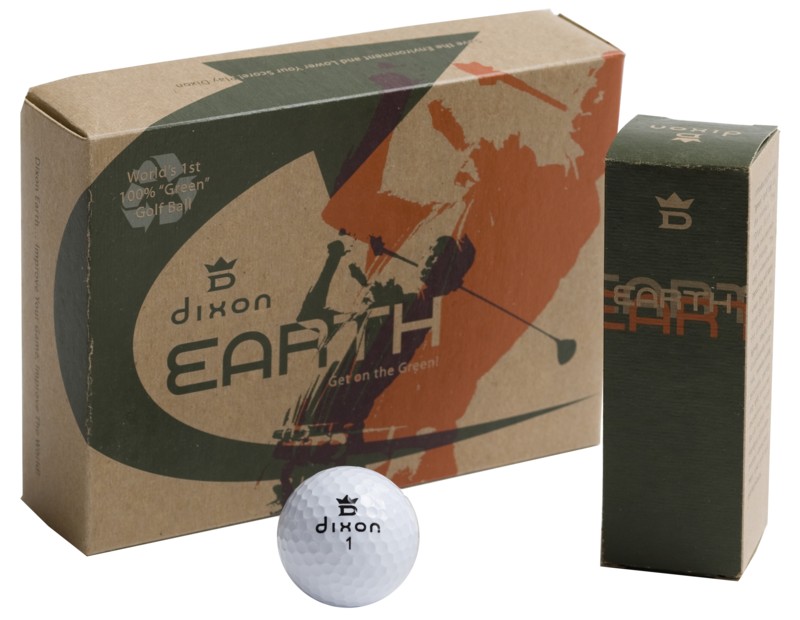 You would think that golf would be the greenest of sports. Unfortunately, that has not necessarily been the case. My company, Dixon Golf, has manufactured golf balls for major companies for almost 10 years and took a long look at our sport a number of years ago. Golf has seemed to be as resistant to change as any group or sport out there, but we at Dixon Golf decided that we would be a catalyst for change in our little sphere of influence.
Our first step was to look and see what, if any, problems existed in the golf ball space. What we found was astounding. We found that there are an estimated 300 million or more golf balls thrown away each year in the U.S. alone. If lined up, that many balls would make a line from LA to London and on to Moscow. The littering problem was bad enough, let alone the fact that many balls contain heavy metals used as filler that could seep into the ground. Why weren't there ways to recycle these balls? We found out that it was not cost effective to try to separate the plastic from the rubber from the metal and recycle the respective parts, which was probably why no one had developed a system to do so. As actual ball manufacturers, we were in a unique position to actually try and solve this problem. After a lot of R&D and many expensive failures, we were able to create a ball, the Dixon Earth, that we could grind up and utilize the material to manufacture other products like field turf and playground equipment. We are in the process of creating a putter and other equipment out of recycled material. This was a start, but to solve our original problem, much more had to be done. We focused on three key features. First, the ball had to perform as well or better than the competition or else no one would really care to play with it anyway. Second, it had to be priced comparably to the competition. Lastly, the recycling system had to be simple and easy so that golfers wouldn't have to go out of their way to participate. We were convinced that given an equal choice, golfers would choose to be responsible. We accomplished the first two parts by making a ball that was superior in performance to many of the top brands in golf and priced the ball comparably. To accomplish the third objective, we decided that golfers needed an incentive to recycle, so we decided to pay them to do the right thing. We set up recycling centers at pro shops where golfers could bring in their old golf balls and get credits toward new Dixon Earth balls. We offer a $1 ball-for-ball credit for every Dixon Earth ball returned for recycling and even offer a $0.50 ball-for-ball credit toward new Dixon Earth balls when any other brand of ball is brought in for recycling. We recycle the Dixon balls and are actually learning how to recycle the other brands. Our goal is to be able to recycle every brand of golf ball so that we can provide a solution to the original problem of billions of golf balls littering the earth. It has been quite fun educating people that a golf ball can be eco friendly and still perform. When people hit our balls compared to their regular ball of choice they are typically surprised at how well it goes. We stand behind the quality of our product 100%. Even more exciting is the following that we are attracting of people committed to doing good for the environment, golfers and non-golfers alike. Our new celebrity spokesperson, Don Cheadle, contacted me after playing with our golf ball wanting to be involved. Others are coming on board, and we plan to help lead golf toward sustainability with future releases of eco-friendly apparel, accessories and much more. Everyone can do their part in their respective industries if they take the time to make it a point of focus.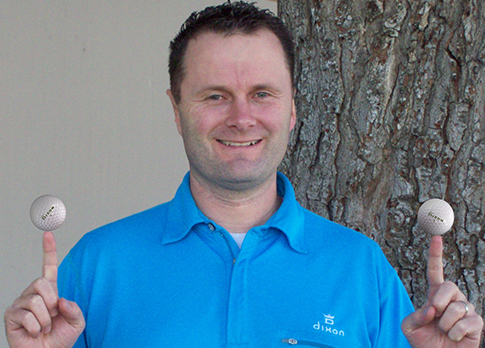 William Carey is a founder and CEO of Dixon Golf.