Music is a conduit for powerful change. At
Reverb
, we're seeing more and more artists committed to action who are looking for a way to leave a smaller environmental footprint. Concert touring by nature is fairly detrimental to the environment; Reverb takes this negative, minimizes it and uses the opportunity to spread awareness through the persuasive and powerful voices that our artists lend us. We are Reverb, an environmental nonprofit organization that sits firmly within the music industry. With a mission to engage and educate artists and their fans, as well as influence the rest of the music industry, we work to provide greening options to artists, labels, venues and others in the community.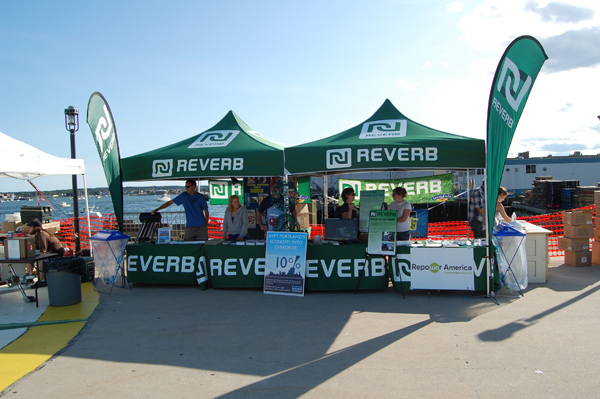 We have a dual-pronged approach to greening. On one side, we work directly with artists on the ground to make sure their tour is as environmentally friendly as possible. We do this by fueling their trucks and buses with biodiesel, which produces less CO
2
than conventional diesel. We source food from local, organic farms and encourage the use of real plate and silverware in catering. We provide reusable water bottles and water filling stations to cut down on plastic bottle waste. We set up recycling locations backstage and on tour buses. We offset the CO
2
produced by the tour by purchasing wind power. On the other side, we use artists' popularity and reach to connect with fans at each show. We provide online resources for fans looking to go green in their concert-going, as well as their everyday life. We set up an interactive and engaging Eco-Village at each show, where fans can offset their carbon footprint and plug into local and national environmental organizations. It's our hope that these actions are one step of many in each fan's contribution to environmental action. Reverb also uses its unique position in the music and environmental realms to influence larger change throughout the music industry. We encourage venues to use eco-friendly supplies, set up recycling stations and reward carpoolers. Labels are encouraged to use eco-friendly packaging when they distribute CDs, among other things. Given the many resources at our disposal to create change and inspire action, Reverb recently launched a new project called Green Music Group. After many years of partnering with artists on tour greening and fan education, we've pulled together a large-scale, high-profile environmental coalition of musicians, industry leaders and music fans; the goal being to use our collective power to bring about widespread environmental change within the music industry and around the globe. We're excited about the positive environmental impact this collective will have, and we're encouraging music fans everywhere to get involved at
GreenMusicGroup.org
.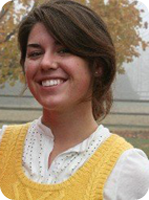 As a final note, It's not all or nothing when it comes to taking positive environmental action! We believe that a small step is better than no step, and that millions of fans taking small steps together can create real, meaningful, effective change. Find simple ways to take action at
Reverb.org
.
Amy's love for music and the environment is perfectly balanced in her work for Reverb. As Reverb's social media and community outreach coordinator, she spends her time plugging fan volunteers and nonprofit organizations into the Eco Village, as well as maintaining Reverb's social networks. She lives in Portland, ME.