Pop the champagne; after you do, you can recycle an unlikely part of your celebration: The cork on the wine bottle — as long as it's real cork (not plastic or aluminum). That one cork represents nearly 6 million acres of cork oak forests dotting the Mediterranean — and sustaining animal and plant life. With the goal to find and reuse applications for as many corks as it can,
ReCORK
is a recycling program that focuses on that one specific piece to up the eco-friendly ante. Sponsored by the world's largest natural cork wine closure producer, Amorim of Portugal, the people at ReCORK have teamed up to form a nationwide recycling program with their U.S. sales affiliates, Amorim Cork America and Portocork America, and footwear manufacturer
SOLE
. The way they operate is very straightforward: you, the consumer, collect corks and give them to the program to be recycled. SOLE manufactures them into shoe components — probably the most publicized part of what the company does. But, natural cork wine closures are very versatile; they are ideal for recycling and can be manufactured into flooring, gaskets, bulletin boards, sports equipment and even used as a soil amendment in compost. Six million corks have been collected thanks to the three effective components of the ReCORK recycling program.
Public collection partners
There are many places to take your wine corks — see the ReCORK site to find the location of
partners in your area
. Public collection has the following benefits and perks:
Locations across the nation collect corks from the public and send them to ReCORK
Employees of partners get a discount on SOLE products
ReCORK provides marketing support materials to help raise awareness of your participation in the program
ReCORK provides drop boxes for collection of customers' corks
Recycling partners
Businesses are part of the recycling process, too; similar to public drop-off locations. They also help to recycle in a big way by:
Sending corks used in their own business, such as restaurants and bars
Adding traffic of those who want to patronize companies that responsibly recycle the corks used in their businesses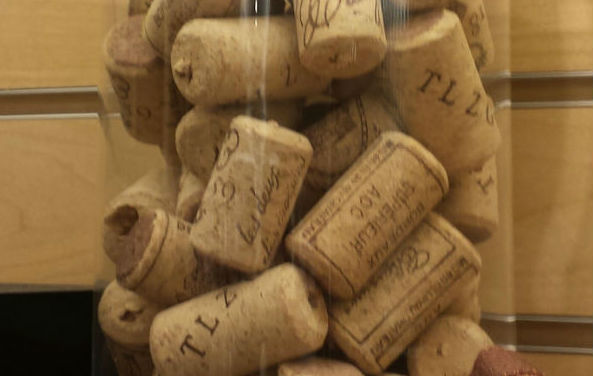 There are always opportunities to reuse corks straight from ReCORK. The companies that do this help the recycling process in the following ways:
Buy granulated cork from ReCORK to use in their own products, reducing their use of petroleum byproducts and reaping the benefits of cork's natural performance attributes
Employees of partners get a discount on SOLE products
Can help with cork shipping if they have excess space in their trucks, etc.
Can help increase the ReCORK partner network by encouraging their partners to join
So, what are you waiting for?
Fill out the form today
to find out how to recycle your next bottle (or cork, that is).