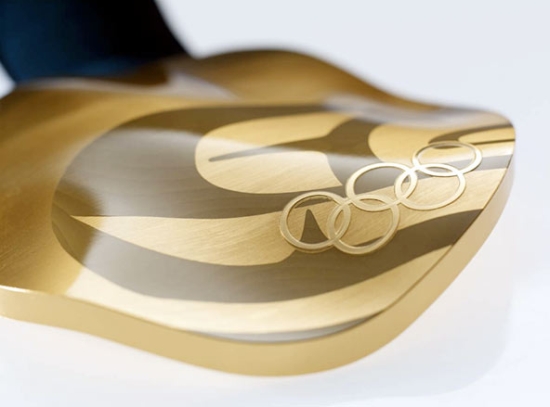 In 2008, the Summer Olympic Games in Beijing set a new bar for what has become known as the Green Games. From the onset, Beijing officials were determined to not only make the Summer 2008 Olympic Games one of the most spectacular of all time, but also to show the rest of the world how to take care of the planet. According to the
United Nations Environment Programme
, the Beijing games far exceeded most of its environmentally friendly expectations. Great strides were made in reducing air pollution (though there is still a long way to go), investing in clean and renewable energy sources for public transportation and providing ample opportunity for the attendees and contestants to recycle used water bottles, paper and other materials. One of the most significant outcomes of these efforts was seen in Beijing's air quality during and after the Olympic Games. Tests performed during the Olympics showed "reductions in carbon monoxide (CO) by 47 per cent; nitrogen dioxide (NO
2
) by 38 per cent; volatile organic compounds (VOC) by 30 per cent; particulate matter (PM10) by 20 per cent; and sulphur dioxide (SO
2
) by 14 per cent," according to the
UN News Center
. Due to such a large success in Beijing, the 2010 Winter Olympics tried to follow suit. Luckily, Vancouver was a step ahead of the game when it comes to greening its city. Before the Olympics were awarded to Vancouver, the city pledged to be the world's greenest city by 2020. While many earth-friendly advocates were critical of the $2 billion Canadian spent on building and a preparing for the Olympics, the money was put to good use to ensure a safe and healthy environment. One great accomplishment of the 2010 Olympics is the village built for the athletes to live in during the games used captured methane gas from a former landfill. The captured gas was converted into energy and was the primary source of electricity for the community. The community was heated primarily from waste heat expelled from a nearby wastewater treatment facility. Transportation was another aspect in greening the Olympic Games in Vancouver. Eighty-nine million Canadian dollars later, the city was able to showcase hydrogen and fuel-cell technology vehicles. This fleet of green transportation consisted of buses, a subway system and smaller vehicles. Vancouver has already committed to leave a net-zero carbon footprint citywide. Officials are tracking and assessing the carbon footprint that is being left after the games and has committed to purchasing an equal amount of carbon offsets. While these efforts are applauded by most of the world, some of the new green technology has slowed down the Olympic Games. For example, a new green ice-cleaning machine was engineered to replace the traditional Zamboni. The green ice-cleaning machine continued to have complications and broke down multiple times, placing a halt on men's speed skating. Eventually, a Zamboni was transported from Calgary as a replacement. As a result, many critics say is Canada putting green before reliability. Recycling was another big emphasis at the 2010 Olympic Games.
Coca-Cola partnered with the Olympic Games
to raise awareness of just how much of an impact recycling can make. Vancouver is already notorious for recycle divers. These are individuals who rummage through trashcans and large dumpsters to find recyclable items.
Vancouver offers a fair rate for recyclable items
, so these divers can make up to $100 a day. Recycling was prominent in the city of Vancouver even before the Olympics arrived, and recycling receptacles are everywhere — the arenas, hotels and the Olympic Village. As with any new idea, progress takes time and trial and error. While not every green alternative proved to be as efficient as traditional approaches, Vancouver should be applauded for its efforts and commitment to set a new bar for greener and more energy-efficient Olympic Games. Green activists are already talking about London 2012, which is predicted to raise the Green Games bar again.