If you want to sport some eco-fashion this spring you don't have to break the bank to do so. Many large, nationwide clothing chains are carrying eco-friendly fashion at incredible prices. Eco-friendly clothing and accessories are made from sustainable materials, using earth-conscience processes to design and manufacture the clothing.
H&M
H&M is slowly opening stores in more and more U.S. cities, but is mainly found on the East and West coasts. This affordable European-based clothing store delivers some of Europe's high-fashion styles at a much cheaper price. This spring, H&M is introducing the Garden Collection. The collection, consisting mainly of women's apparel (shirts, pants, skirts, etc.) and a few options for men (pants, shirts), is made from organic cotton and linen, recycled polyester and tencel, a renewable material. Tencel is a fabric made from the cellulose in wood pulp. The manufacturing process uses very little energy and only natural resources. Tencel is also 100% biodegradable.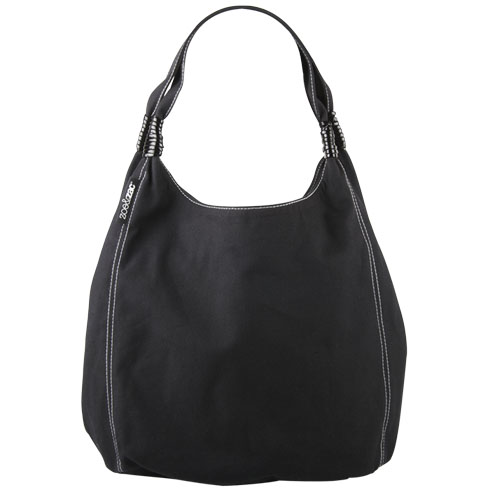 Payless
Payless Shoes has big plans for the spring and summer with its Zoe&zac collection. This collection features a variety of eco-friendly shoes for women and girls and handbags for less than $30. Each style is unique with a trendy edge and all-natural materials, including hemp, organic cotton, linen, suede and recycled rubber soles. It is definitely a great reason to visit your local Payless store.
Levi Strauss
Levi Strauss jeans have gone green for the spring. Most of the jeans are now made from organic cotton and use recycled zippers and buttons on every pair. The company has even switched to an all-natural dye, derived from plants instead of chemical combinations, that is gentle on the environment. Levi Strauss jeans are an affordable and easy-to-find option nationwide. In my attempts in trying to find eco-fashion, I was left with two choices: find an overly-priced boutique in a hip part of town or order online and have to still spend extra money on shipping. With these large companies making eco-friendly clothing more accessible, my wardrobe is going to experience a fresh green makeover.