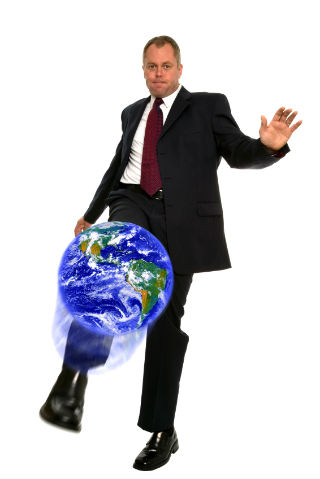 Think you are the only one who cares about green issues in your community? Think again. I was pleasantly surprised to see that not only is it very unlikely that I am not an unknowing neighbor to another greenie, but there are also several things happening in my neighborhood. The coolest part about making a commitment to find other people that care was as simple as seeing
EarthDay.org
. From my first view of the page, I saw that I was among a community of 758,031 members, in the midst of 271 active green campaigns and one click away from finding out more about of 21,256,183 legislative items relating to green issues. It was almost too much to take! Fortunately for me, the site quickly breaks down into categories, by region and then by issue, which I found the most helpful. Here is a bird's eye view of what I saw available in each of my areas of interest: Recycling and waste reduction: 29 groups Education: 21 groups Food and agriculture: 19 groups Advocacy: 13 groups Conservation and biodiversity: 12 groups Climate change: nine groups Energy: seven groups Water: seven groups Sustainable development: six groups Green economy: five groups Green schools: five groups I chose to become a tree planter for a day, literally. Inspired by a group called Pollution Free Plant a Tree Program for Earth Day, run by Pollution Free America Inc., I will be planting a tree in my little patio garden! Intrigued? Read more about the company — it seeks to provide education, information and training in residential and business waste issues. Helping to create other recycling and environmentally conscious groups and clubs, this organization is "organized exclusively for charitable, religious, educational and scientific purposes." To join them, see their site,
pfanow.org
. And, as always, to recycle everything that will in turn help keep our earth clean (from that old computer collecting dust to aluminum cans), see 1-800-RECYCLING.com's
recycling location finder
.