As a child, the beginning of the school year was my favorite time. My mother couldn't drag me out of the pencil aisle, and choosing a Trapper Keeper was just as important as studying for a test. Not much has changed today. I still enjoy school supplies, but as grownups, we now call them "office supplies." If I had my way, I would create a home office made from recycled materials and choose furniture and supplies from sustainable companies. My ideal green office would be something like this:
Furniture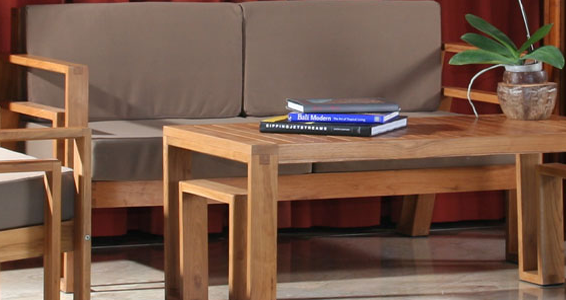 My office would have a small sofa from Maku Furnishing, made from reclaimed teak, for when I need to stretch out and write. Maku Furnishing is also a member of 1% For The Planet, an organization whose members contribute at least 1% of their earning annually to various environmental causes. A filing cabinet from Barnseeker would fit nicely in the corner; all Barnseeker items are made from reclaimed wood from 100-year-old barns, houses and commercial buildings. Herman Miller sells office chairs that are made from approximately 64% recycled material and are 94% recyclable at the end of their lives. The foam and textile pieces from the chair can be made into things like carpet padding and car interior parts. Finally, I would fill my space with a corner desk from Legare Tool-Free Furniture made from bamboo. The piece comes ready to assemble, and conveniently for customers and the planet, assembly does not require any tools. This means that I can put my desk together without nails, bolts, screws or cam locks.
Accessories
My
pencil and pen holder
would come from the Etsy shop
GeekGear
, and it's made from recycled floppy disks. The same shop sells
upcycled clocks
made from used CD-ROMs and recycled acrylic stands, which would fit nicely on my desk. I will cross off days and write down deadlines on a plantable, eco-friendly
calendar
from Olive Barn. The calendar is made from 100% recycled material, and when the month is over, I can plant the page and watch wildflowers grow.
Computer
I would finish off my green dream office with an efficient computer. Apple makes the Mac mini, which is PVC-free, BFR-free and lead-free and 31% smaller than the first-generation Mac mini. With a size of 6.5 by 6.5 by 2 inches, this mini desktop uses much less material than other full-size desktops. The computer is energy efficient, using about 14W of power when idle, less than 2W when in sleep mode and less than 1W when turned off. The computer has an Energy Star label and a gold rating through The Electronic Product Environmental Assessment Tool (EPEAT). When you buy a new Mac, the company takes your old computer to recycle free of charge.