Years before recycling became
de rigueur
and repurposing a popular mode for artists, Leo Sewell was sculpting a career as a "found object" artist.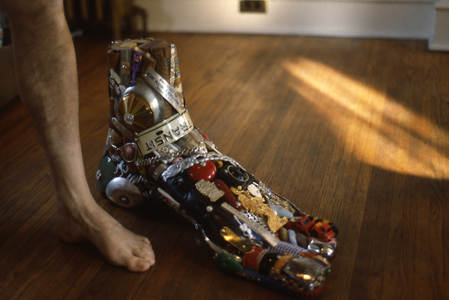 For 50 years, Sewell has been experimenting with junk, imbuing rubbish and discarded relics with a second life.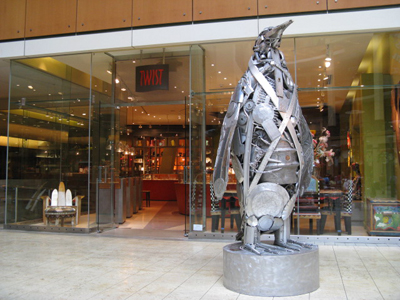 As a child, his playground was a naval dump in Annapolis, MD. From there, he'd pick up so many junk items that his parents challenged him to put them to creative use.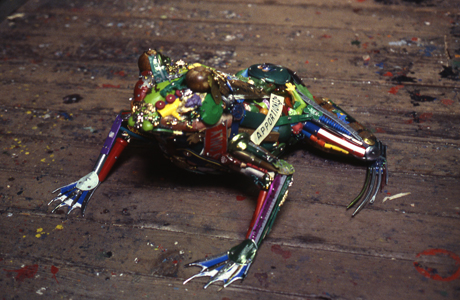 Developing his own assemblage technique, Sewell has created 4,000 sculptures over 45 years, all formed of old objects, scrap metal, plastic and wood, assembled with nuts, bolts and screws.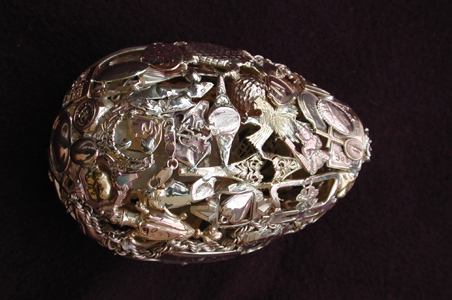 Much of the junk he uses is gathered from the refuse of Philadelphia, where he has lived since 1974.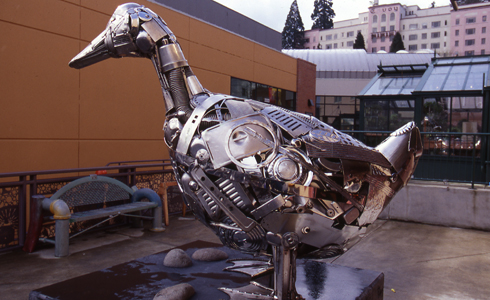 He selects objects for their color, shape, durability and patina. Individual objects remain recognizable within his sculpture; identifying dinky cars, plastic dice and old badges, for example, intensifies the pleasure of looking at the artwork.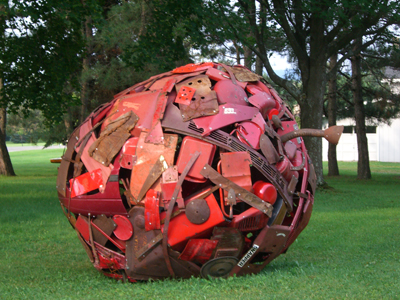 Sewell produces work of varying scale — some for indoors, some more suited to outside spaces. The latter are constructed of found, and welded together, stainless steel, brass or aluminum.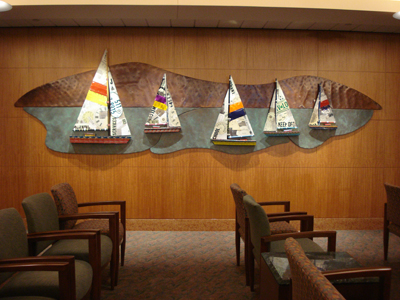 And, while most of his sculptures are freestanding, he also produces wall hangings.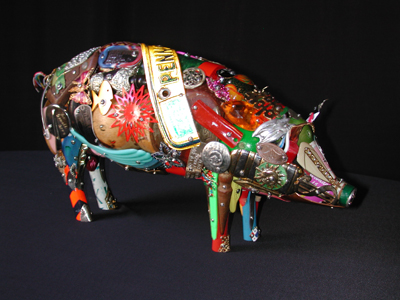 Testimony to the time he has spent working with the medium, Sewell's sculptures have a "finished" quality lacking in other art of this type. Although formed of things people didn't want, his sculptures are highly covetable.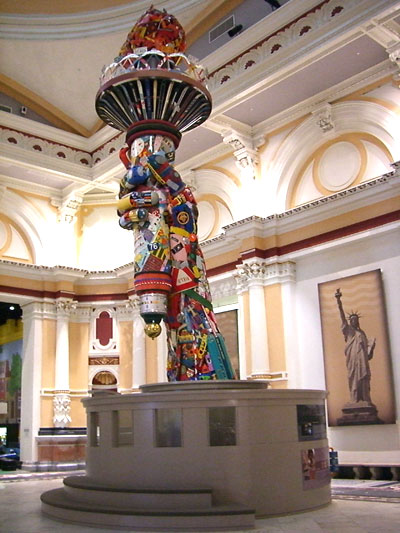 His work appears in museum and private collections throughout the world, as well in the grounds of The US Environmental Protection Agency and Atlanta airport.
See more of Leo Sewell's work here: www.leosewell.net