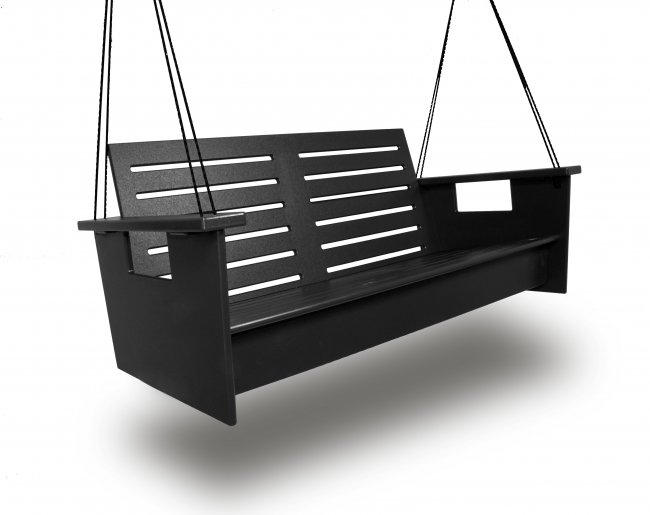 Loll Designs
is a contemporary outdoor furniture design/manufacturer offering durable, all-weather, outdoor furniture and accessories made with 100% recycled HDPE plastic. Loll strives to improve the close relationship between the outdoor furniture people own and the environment they want to enjoy it in. Loll products are a testament that materials that were once decreed to be a waste product can be repurposed into another product that is functional, useful, durable and eco-chic. Previously used HDPE (#2 plastic) is a resource, not waste. For every pound of weight in a Loll chair, there are an estimated eight recycled milk jugs being used, saving natural resources, reducing landfill waste and inevitably reducing our dependence on foreign oil. All Loll Designs products are designed to be durable; hence, the life cycle of our products is lengthy. However, when a Loll product has reached the end of its useful life, it is 100% recyclable. As well as creating recycled, sustainable furniture and accessories, Loll Designs participates in
1% for the Planet
,
purchases blocks of wind power, participates in
CarbonFund.org
to offset shipping and uses recycled packaging. Additionally, all Loll products are designed and produced in Duluth, MN, in our efficient, AIA-award-winning manufacturing facility,
Hawksboots
. Annually, employees plant a tree for each order we receive in the previous calendar year.
Sharon Larson is a "lollygagger" at Loll Designs' Duluth, MN, headquarters.