When is a shoe not a shoe? Is a shoe a shoe when a shoe is a symphony? These are the sorts of questions that spring to mind when looking at the sprung shoes in Ingrid Bachmann's installation, "Symphony for 54 Shoes (Distant Echoes)."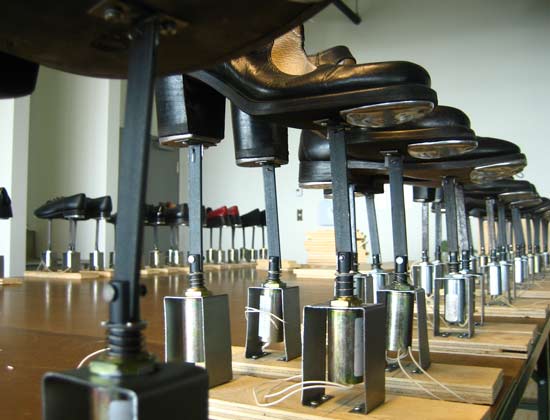 "Symphony for 54 Shoes" is a kinetic artwork featuring 27 pairs of secondhand shoes, collected from a range of Canadian thrift stores. Old boots, buckled brogues and sober loafers are among the footwear enjoying a second life as an imaginative artwork designed to engage.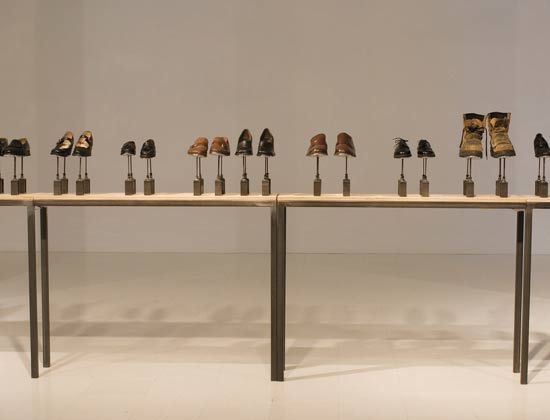 The shoes, which are fitted with tap dancing heel and toe taps, dance independently of each other in a mechanical motion powered by repurposed solenoids — or tubular magnetic sensors — that move up and down when activated. Bachmann says it was important to her that the shoes, particularly, had a history, that they were associated with someone wearing them. "It also affected how they worked on the mechanism," she explains. "If the shoes were heavier, or balanced, it made a difference to the sound that was made and gave a particularity to the work."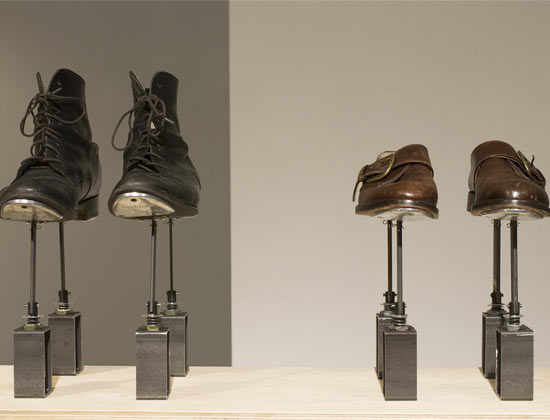 Though the results are far from melodic, they are beguiling, the jaunty, tunelessness of the gently ricocheting shoes assuming an unusual life form. The shoes don't perform for the spectator, and it is difficult to anticipate when or where the next shoe or series of shoes will begin to tap.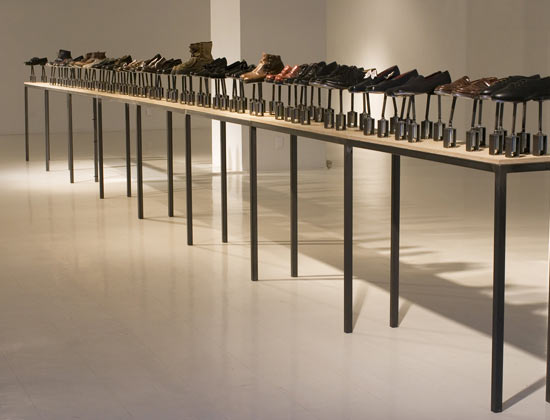 Bachmann, who leads an art-ideas studio called the Institute of Everyday Life, draws on the everyday to inspire artworks and provide audiences with "wonder and delight." "Symphony for 54 Shoes" is one of several projects that explore non-screen-based computer technology to create works that interact with the physical world. "I am interested in the idea of tender, even pathetic, technology to use technology for ends that are not necessarily productive in the usual sense of the word," she explains.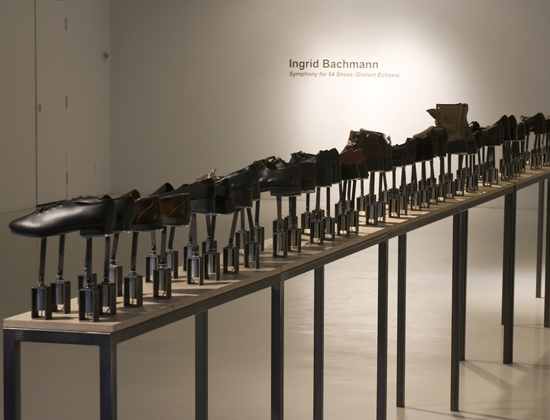 As well as old shoes and solenoids, "Symphony for 54 Shoes" uses metal, wood, four circuit boards and electronics. Bachmann works regularly with new media, with which she says there is a lot of emphasis on the 'new.' "I am interested in grounding the digital experience in the material world in which we live," she says. "In some ways the shoes stand in for absent bodies. I wanted to bring a notion of history into the work."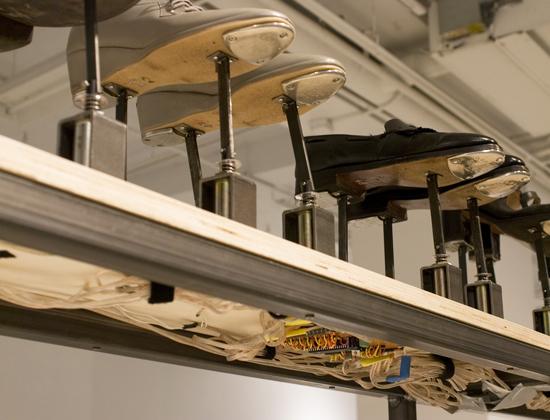 Having spent time in the past recording how long people spend looking at individual works of art in galleries — from blockbuster exhibitions to permanent collections — and finding that the average amount of time was just five seconds, Bachmann also aims to produce work that sustains more attention. There's no doubt that with the weird and wonderful "Symphony for 54 Shoes" she has been successful.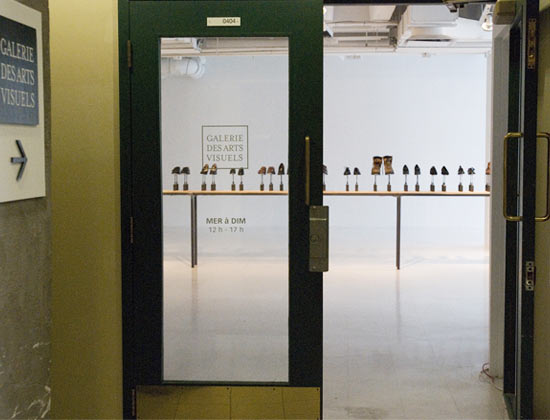 And although "Symphony for 54 Shoes" was first produced in 2006, like the shoes that form it, the artwork itself enjoys a second and third life. An ongoing project, it is due to appear in an exhibition in Baltimore in 2012. The piece has also attracted the attention of a composer and music ensemble that would like to work with it.
Photo credits: Wojtek Gwiazda, Renée Métho