Marci Zaroff, eco-fashion trailblazer, tells 1-800-RECYCLING about her exciting new brand,
FASE
, which embodies Fashion, Art, Soul and Earth.
1-800-RECYCLING:
The acronym FASE seems to encompass all the beliefs you want passed on in your products. Is this true?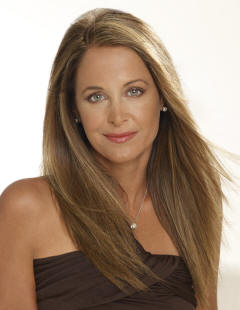 Zaroff:
Yes, absolutely. The DNA of the FASE brand is based on fashion, art, soul and earth. We believe in fashion first — there's no compromise on our style and quality, fit or hand (softness). Next, art: Each FASE store will have infusions of local artists who will display jewelry, accessories and art. We'll also offer lifestyle lounges in our stores, and we'll allow local artists to unveil products and lead art salons and art dialogue. Soul references our deep connection to fair trade, to people and to community. Earth is about keeping the planet in mind with our fibers, materials and manufacturing processes, with environmental responsibility being paramount. As a contemporary lifestyle brand, we will focus on a local-to-global model. I've recently coined the term "eco-renaissance," a new platform that embodies a transformative movement similar to the original Renaissance — a time when people were coming out of the Dark Ages via the collaboration of artists offering new creative ideas, while inspiring and connecting people across all ages and boundaries. Like the original Renaissance, now is time of "rebirth," and people are waking up and are excited about new possibilities. There's a lot of positivity around the international community, with ecology and sustainability as its impetus. This eco-renaissance is happening in business, government and consumer pop culture, and it's shifting the way people think.
1-800-RECYCLING:
Are you focusing on a specific type of conscious consumer? If so, what demographic?
Zaroff:
We're essentially focusing on the 20- to 50-year-old woman, more of a psychographic, who has embraced some element of consciousness but who also wants to look good. We want our customers to love the product because it is fabulous and then to discover that "oh, by the way, it is organic/sustainable." We will reach both conscious and fashion consumers alike and get them excited about our affordable, accessible and authentic collections. I think we're going to reach a wide array of women, from teens to 60-somethings, who want stylish, timeless, wearable and responsible apparel and home textiles. Based on the momentum already propelling us forward, including our
FASE Facebook page
, I believe that our customers will not just buy our brand, they will "join" it as well.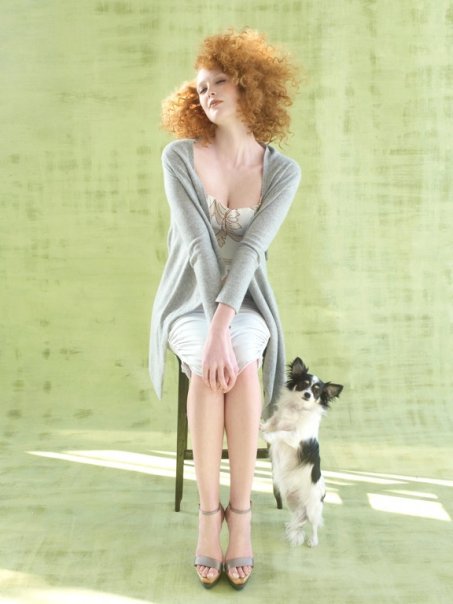 1-800-RECYCLING:
Organic seems to be a key theme in your materials. Where do you source from? Are you recycling any materials?
Zaroff:
We are focused on organic and sustainable materials, with our most important fiber being certified organic cotton. We make all of our own fabrics, including organic cotton tissue-weight jerseys, ribs, corduroy, poplin, voile, denim and blends. We also make organic linen, organic wool, organic cashmere, organic silk, eco-leather and recycled polyester. We're likely going to offer collections of recycled vintage pieces and recycled cottons as well. One additional fiber we use is from eucalyptus. We call it "ECOlyptus," and it's made from breaking down the eucalyptus cellulose and with a nontoxic, chemical-free solvent, manufactured in a closed-loop system with minimal water and energy use. It's an amazing eco-friendly, ultra-soft and high-quality fabric with a beautiful drape. FASE will be a leader in design and innovation, with a unique and timely approach to contemporary fashion.
1-800-RECYCLING:
What was the inspiration for starting FASE?
Zaroff:
I coined the term "eco-fashion" in 1995, and I've been pioneering and trailblazing that market since then. I started a company called Under the Canopy in 1996, and now the market is ready for a new, more cutting-edge platform for eco-fashion. FASE focuses on products that are stylish
and
sustainable — from farm to finished fashion to the consumer with no compromise. This new brand will engage customers through education, inspiration, innovation and collaboration, with a strong focus on digital and social media. FASE will be fresh and exciting, taking two decades of my vision to a new level, while driving an experiential lifestyle movement about connection and responsibility. I wanted to offer a new fashion brand built on "one people, one planet, one FASE." We're working on different campaigns through the brand, such as "FASE the facts," an educational campaign, and "FASE-to-FASE," which deals with local-to-global community engagement. The campaigns really speak to people and allow us to play on the concept of "FASE" and "face." Our website will be
FASEthefuture.com
. The FASE brand is predominately women's ready-to-wear, but we will also offer brand extensions such as "whatshisFASE" for men, "babyFASE," "homeFASE" and "innerFASE," our intimate apparel.
1-800-RECYCLING:
What are your plans for unveiling your products? Is there a specific time line?
Zaroff:
We're planning for a first-quarter 2011 launch, right around fashion week in February. Our goal is to open two to three FASE retail lifestyle stores by the end of the first quarter, in Los Angeles, New York and London. In addition, Bloomingdale's will offer FASE store-in-stores. We will also have a state-of-the-art, fully functional e-commerce website where national and global consumers can learn about our brand and purchase our products.
1-800-RECYCLING:
People often think of "green" fashion as bland colors and linens. How are you proving them wrong?
Zaroff:
Style, color, quality, fit — that comes first. When you look at our products, you don't know that they are sustainable, you just want to wear them. We have a California contemporary layering brand point of view, somewhat ageless as well as seasonless. FASE has great fashion basics with a twist. We're very mindful about the way we design, and we're all about great detail and wearability. Our products are designed for lasting appeal; they're not super trendy items that go out of style a month later. We've got our finger on the pulse of the global fashion market, and it's really exciting.
1-800-RECYCLING:
Are looking good and being mindful of the earth both of equal importance?
Zaroff:
Absolutely. It's not about this or that; it's about this
and
that. Shifting the question from, "Why would I wear sustainable fashion?"
to "Why
wouldn't
I wear sustainable fashion?"
Those concepts are not mutually exclusive. Looking good, feeling good and doing good are all interconnected and are the foundation of the FASE brand.
For more from Marci Zaroff and FASE, listen to her appearance on the "Green is Good" podcast.