When I think about my kitchenware, I normally don't think about how sustainable my pots and pans are. But, for those of you that are updating your kitchenware and want to find some green options, there are a lot of cool items out there. Green Pan's
Dubai Collection
features upcycled stainless steel handles and upcycled aluminum pots and pans. The line of kitchenware can also be recycled when you are ready to move on. As far as practicality goes, the Dubai line's lids cover multiple pots and pans, and the pieces stack easily for convenient storage. If you like that collection, check out
Oxford Collection
and the
London Collection
; both are made with upcycled steel and aluminum, and both are silicon oil-free and PTFE-free. Find out where to buy this kitchenware
here
. Preserve makes stylish and sustainable
kitchenware
, including cutting boards, small and large colanders, mixing bowls, measuring cups and food storage containers. The kitchen line is made completely from #5 recycled plastic, and in turn is recyclable. If your local recycling center doesn't accept #5 plastics, you can take advantage of Preserve's
Gimme 5
program, where you can take your #5 plastics to
certain locations
for recycling or
mail them
to Preserve to be broken down and reused.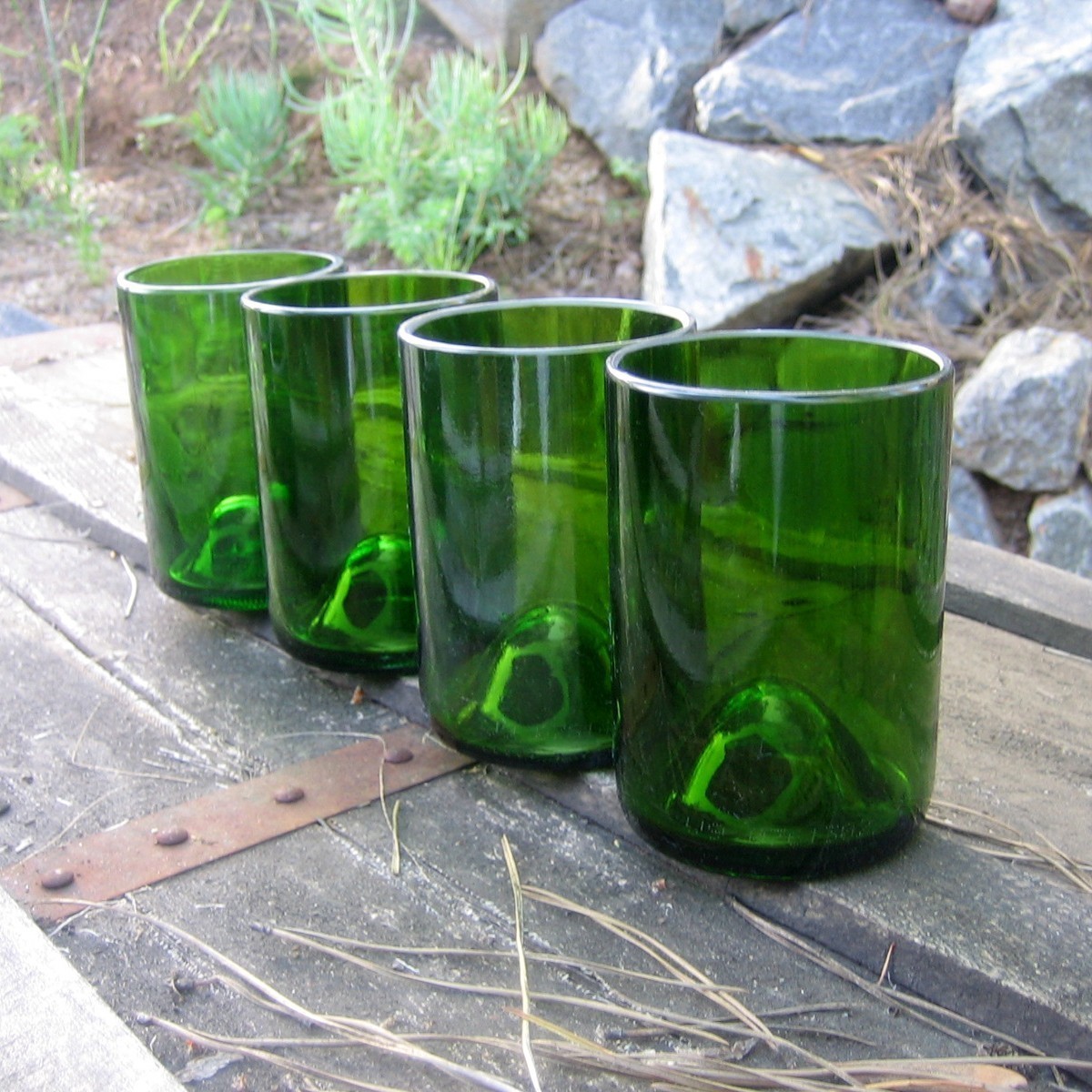 At
Totally Bamboo
you can find chopsticks, serving platters, cutting boards, utensils, bowls, plates, rolling pins, salad tongs and more made from the sustainable material. Pristine Planet sells cool green
kitchen items
like the reusable
hemp tea bag
, organic cotton oven mitts, 100% organic cotton table linens, hemp pads for your hot dishes, bamboo utensil holders and more. Looking for cool recycled tumblers made from old beer bottles or wine bottles? Check out
BottleHood
shop on Etsy. If you live in the Sacramento, CA, area, you can even pick up your purchase at the town's local farmers market. If it's glassware you're looking for, The Natural Abode sells plates, bowls, jars, pitchers, serving plates, vases, soap dispensers and cups made from
100% recycled glass
. While there are some great eco-friendly kitchen options that you can buy new, reuse is just as important for the environment. Secondhand items have histories of their own, and in many cases they are cheaper than buying new items. Although you may have to look harder for good finds, local thrift stores and yard sales can offer many gently used gems for your kitchen. Several of my favorite glasses were found at Goodwill. Used items are charming and easy on the environment. It may be a simple solution to throw old kitchen items away, but if they are still in good condition, you can donate them to help other families find mealtime bliss.