When we travel, the thoughts that typically come to mind as we walk into the hotel lobby are, "I hope my room is ready. I hope the bed is comfortable. I hope the view is good." We never think, "How will they discard all this fabric at the end of their life?" The lodging industry has been slow to embrace sustainability, in large part, because there was no strong business case to embrace it. As recently as eight years ago, there were no green hotels. The U.S. lodging industry was completely lagging behind the rest of the world in the area of sustainability. Things began to change in 2005 for the industry and for
Valley Forge Fabrics
, the world's leading supplier of decorative interior textiles for the hospitality industry. The company was founded in 1977, is privately held, family owned and operated, and has always been dedicated to living and working together harmoniously for our environment. Although we had included recycled products in our line since 2002, we had no environmental mission.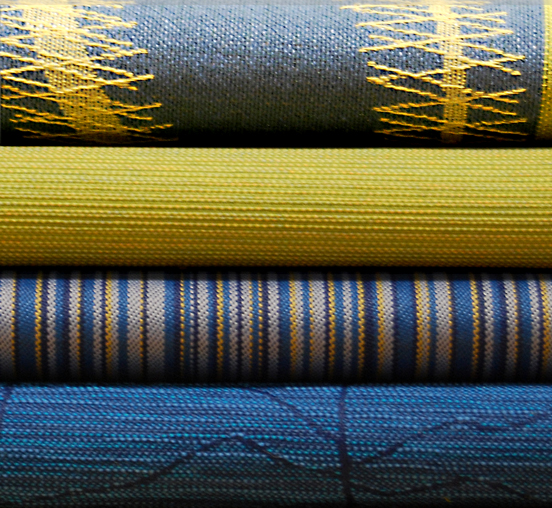 Our market curiosity spurred by customer interest and concern for the environment developed into what we now call our FRESH® initiative. At this time, there are no mandated or even recommended environmental regulations for textiles. FRESH was born in early 2007 from the knowledge we gathered during two years of comprehensive research. FRESH started as a product line hosting low-impact products, and quickly became a companywide self-initiated program. Our research moved from a focus simply on products to a much larger focus that includes our own production, processes and operating impact, as well as our suppliers' production processes and operating impact. Our motivation and passion for FRESH comes from a combination of what the environmental reality is — and what Valley Forge can do to help. FRESH is an acronym for Fabrics Redefining Environmental Standards (for) Hospitality. We realized quickly after our research began that Valley Forge had a responsibility to make the greatest environmental impact that we possibly could, both in our products and our processes, and the hospitality industry as a whole. The FRESH initiative has changed our company culture and become a guiding light for our continued decision making and growth. We decided to start using polyester for FRESH products from used plastic bottles, which saves precious natural resources. Just as vital, we find a home (not a landfill) for plastic bottles that are discarded by consumers. Due to the amount of product Valley Forge manufactures — millions of yards annually — the saving of petroleum is very substantial.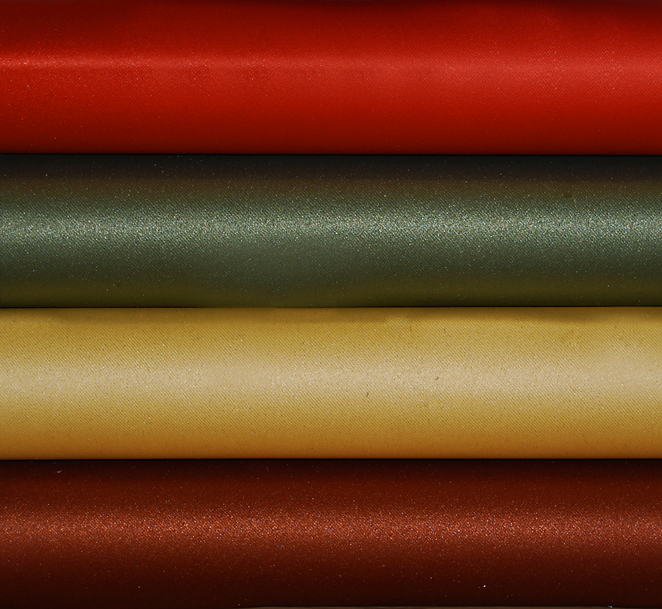 In July 2007, Valley Forge created a requirement that all FRESH fabrics be 100% recycled polyester content only. There are absolutely no blends or non-recycled yarn in FRESH fabrics — and there are no exceptions to this rule. The majority of this content is made from recycled PET plastic beverage bottles. We recognized that if our recycled products were destined to end up in a landfill after use by hotels, then we had not reached true sustainability. Valley Forge is the only textile or bedding company to date that has an established reclamation program in place to facilitate the recycling of textile products. Making a product using only 100% recycled content with a low-impact manufacturing platform is important, but without offering to reclaim products and facilitate the recycling process, all of these fabrics would simply end up in landfills. We are very proud to say that until our FRESH program, hotels never had a way to recycle fabric. Valley Forge will take back FRESH products and recycle them for various uses that today's technologies allow. We will arrange the pick-up of FRESH products from the property loading dock and deliver them to one of our fabric recyclers. Valley Forge organizes specific plans tailored to each property to minimize freight cost and carbon emissions per shipment. Our goal is to harness the power of sustainability in a way that benefits the earth and all of the goals and aspirations of both our suppliers and clients. During the same time that FRESH was introduced to the marketplace, many hotels and brands began to seek LEED certification for their properties. While Valley Forge's FRESH line may contribute to LEED points in various categories for upholstery, we realized the item in the guestroom that consumes the most fabric is the bed. Bedding is typically replaced every 18 to 24 months while all the other fabrics are replaced every six years, on average. We developed a new product for the bed called LIVING FRESH Bedding. Made with Tencel+Plus™ Lyocell Eucalyptus Fiber blended with cotton, LIVING FRESH Bedding was the first product to potentially garner USGBC LEED points where FSC-certified paper or wood have been written in the LEED rating system specs. Tencel+Plus Lyocell Eucalyptus comes from FSC- or PEFC- certified forests and is considered a rapidly renewable resource. All of the LIVING FRESH products can also be reclaimed through Valley Forge's reclamation program. Bedding goods get redistributed to homeless shelters, assisted living facilities and organizations such as The American Red Cross. When we check in to a hotel now, each of us at Valley Forge breaths a huge sigh of relief knowing all of the fabrics can now be reclaimed. And then we think about that view!
Ken Koneck is the Public Affairs Manager of Valley Forge Fabrics. He graduated from Mount Union College in Alliance, OH, with a Bachelor of Arts degree in business administration with a concentration in marketing. He is leading a successful career in public relations, marketing and sustainability. Valley Forge Fabrics is the largest decorative fabric supplier to the hospitality industry worldwide, and boasts fully staffed offices in the U.S., China, South Africa, Italy and Dubai. A family-owned-and-operated company, Valley Forge is headquartered in South Florida and prides itself on its agility, speed and adaptability. Reach Ken at kkoneck@valleyforge.com.