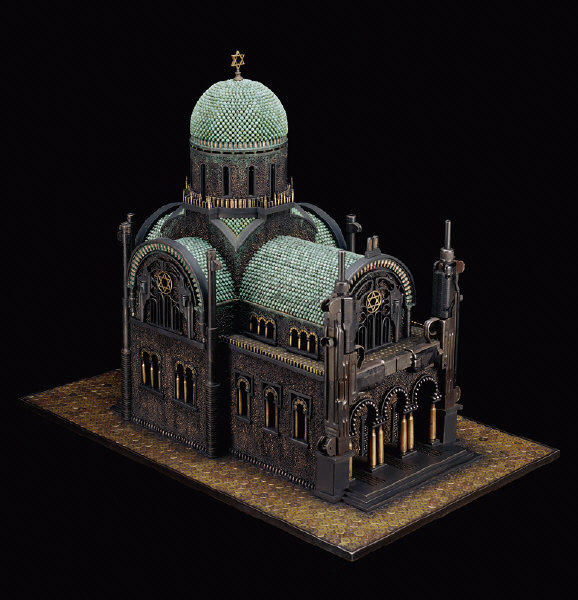 "The man has a gun, he knows how to use it," trills Lou Reed in his song, "The Gun" — lyrics that are brought to mind by Al Farrow's gun sculptures. Yet, while Brooklyn-born artist Al Farrow uses the weapon to very different ends than the man with the gun on Reed's 1982 album,
The Blue Mask
, there's no question he's got a good aim.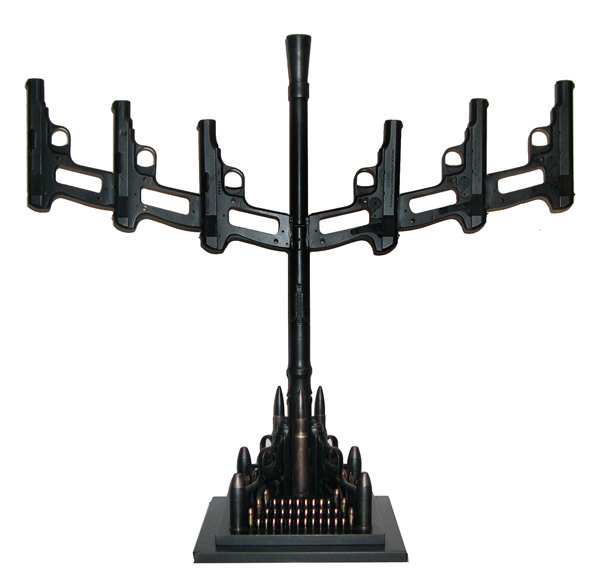 Farrow uses guns and other military paraphernalia to reconstruct churches, mosques and synagogues. By bringing together symbols of war and religion in this way, he refers to the complex and sometimes absurd relationship between war and faith.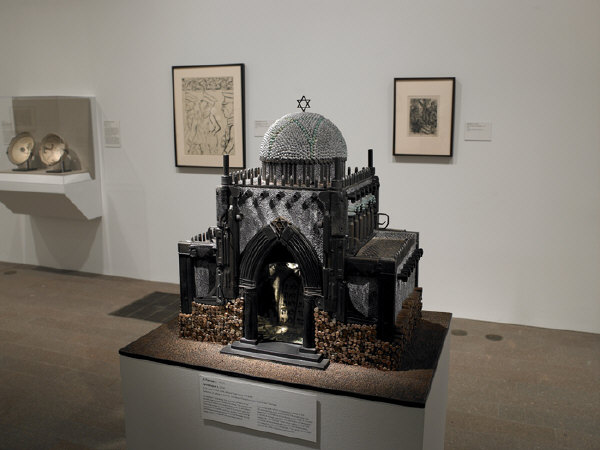 No jingoist, Farrow's interest in guns is, he says, "with their function and use. It is the ubiquitous presence, seeming necessity and actual accessibility of guns in our culture that inspires my investigation."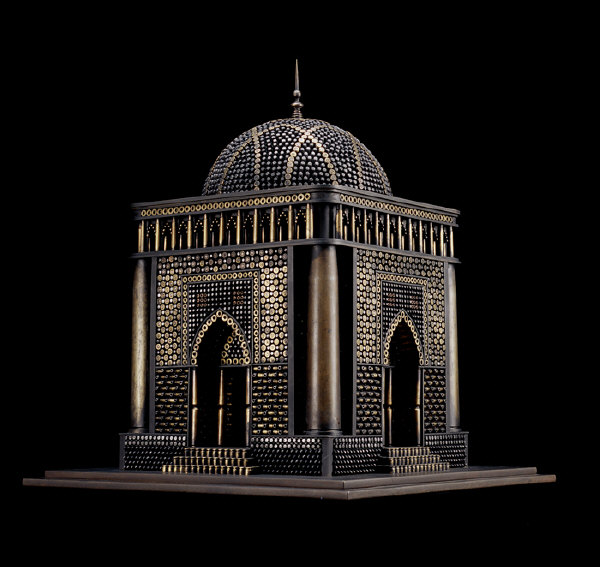 With his sculptures formed from guns, bullets, shot, steel and miscellaneous antique artifacts, he has been amazed at the availability of gun-related materials.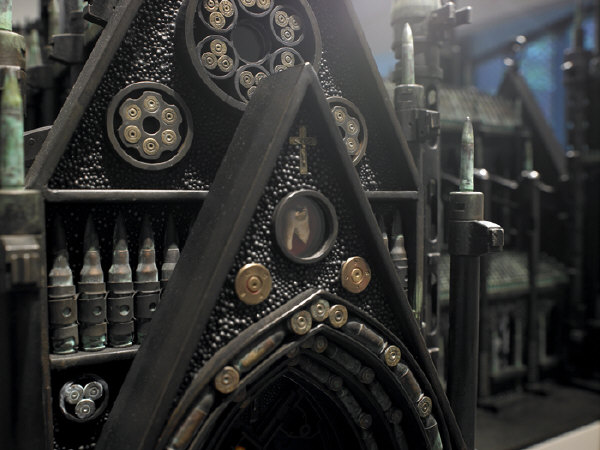 Farrow, who has lived in San Francisco Bay area for more than 30 years, addresses with his sculptures of religious reliquaries the ongoing conflicts in the Middle East between Jews and Arabs.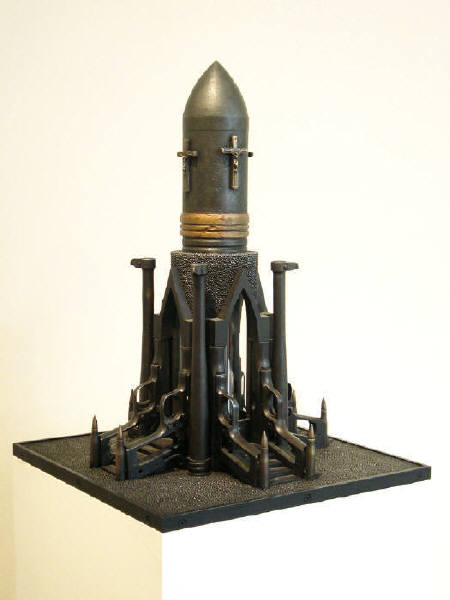 The beauty in his work reflects the tension between the ethereal, beautiful façades of religious edifices and the atrocities committed in the name of God.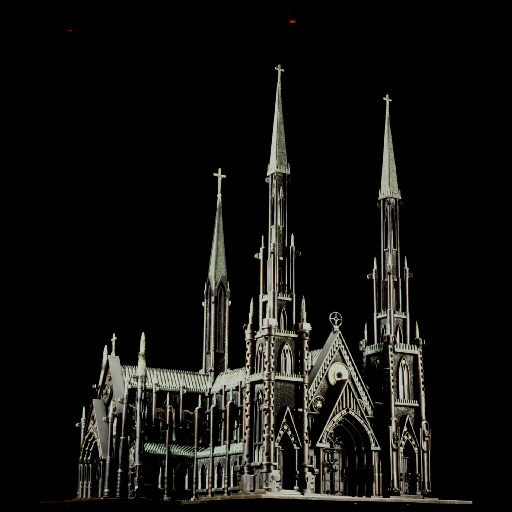 Visit Al Farrow's website here. Thanks to Catherine Clark Gallery for the images appearing in this article.