A great batting average is .350, just over one-third of the batter's appearances at home plate. By the transitive property, the Minnesota Twins are rainwater recycling superstars with an average of 50% reduction of fresh water use. The team achieved its sustainability goals with a custom-designed Rain Water Recycle System (RWRS) made by Pentair, a Minneapolis-based water solutions leader. So, what does that mean for everyday use in the stadium, and will fans see a difference? Let's see where the program stands.
Twins' stadium sustainability rewarded
Two million gallons of water are being saved annually through the RWRS. The system helped the ballpark to qualify for LEED certification. The 40,000-seat ballpark has only been open for a few short months, but is setting the bar high for rainwater recycling. The Twins and Pentair have made promoting the awareness of water scarcity a priority, according to an official
statement made to WaterWorld
. Information aimed at educating the public about water conservation methods is available throughout the park.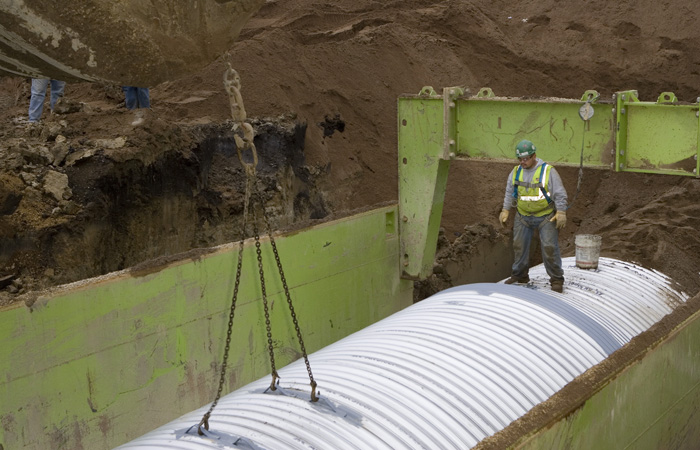 Decoding the RWRS
In order to recycle and reuse enough water to cut down stadium usage by 50%, the measures to achieve the goal might seem drastic to some. Not to Pentair, which has signed a multi-year sponsorship agreement, making it "The Official Sustainable Water Provider" for the Minnesota Twins organization and Target Field. What does Pentair technology do? It purifies rain water to a level equal to or better than municipal tap water standards. According to
WaterWorld
, the system is designed to allow the Twins to recycle and conserve water used to wash down the lower decks of the stadium and irrigate the ball field. Off the field, administrative offices and training rooms have Everpure tap filtered water to reduce the use of plastic bottled drinking water. Small differences add up. Will the long-term reuse and recycling of deck and office water consistently add up to a 50% water use reduction? A few years of keeping score will tell if the Twins are winners.