Quaint cottages, the salty ocean breeze, canoe trips — these descriptions may be equated with a vacation to Maine, but if you choose College of the Atlantic (COA) as your alma mater, it's all a part of the learning experience. You can't go wrong scheduling a getaway to Maine any time during the year, and in an effort to preserve the state's natural beauty, COA practices sustainability from its floor tiles to its entrées.
Sustainable architecture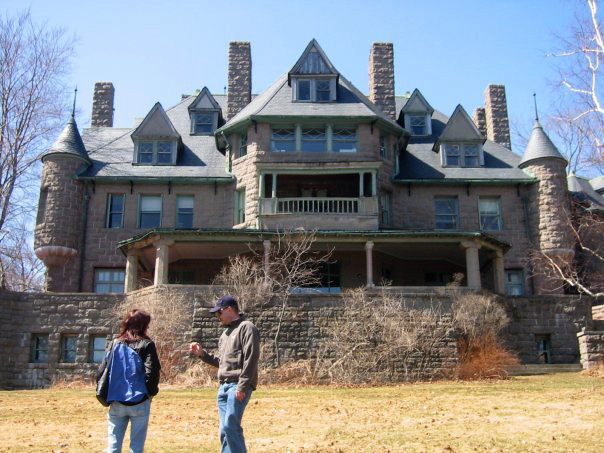 "Life changing. World changing." is COA's motto, and when it comes to green building, this institution starts right out of the gate by having
three structures
that meet LEED and Energy Star-label requirements. New student housing is powered by renewable energy, and the rest of the college uses 100% hydropower for electricity. Even certain floor tiles are constructed from the state's native hemlock, which was grown in a
certified sustainably managed forest
, and shredded newspapers became the cellulose insulation. It's not surprising that COA became the nation's
first carbon-neutral university
in December 2007.
Green cafeteria
Since 1972, COA has served local, organic food, and it has continued to provide confinement-free meat and eggs and chemical-free produce to date. The food is purchased from 11 local farms, and there is an on-campus organic farm and community garden as well. To
eliminate waste
, all food scraps are composted and bottled water and disposable dishware and trays are nonexistent.
Eco-friendly transportation
In order to
get around
, you can either hop on a bicycle or ride the shuttle. Both employees and students can borrow a bike from the bike-sharing program for up to a full trimester, and the evening shuttle (7:30 to 11:30 p.m.) is in service during the school year. Other options include the marine fleet (diesel-powered vessels using E85 ethanol) or the least eco-friendly mode of transportation, which is the college's vehicle fleet (three vans, one sport utility vehicle and one mid-size car). COA has gone leaps and bounds in order to be more environmentally friendly. From the flooring to the net zero carbon emissions, this campus is beautiful and natural from the inside out.