For those who can't remember life without Facebook and YouTube, the fact that Lexus hybrids predate both might be shocking. Lexus is actually on its second generation of hybrids; the brand continues to evolve as advancing technology meets increasing environmental concerns.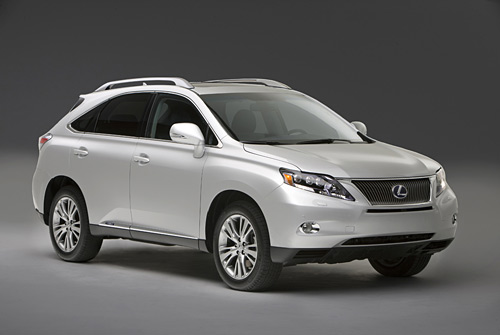 A very green place to start
The 2004 North American International Auto show beheld the first luxury hybrid, the Lexus RX Hybrid. Records show that the Toyota Highlander Hybrid appeared in Japan on March 22, 2005, proving to be an equivalent Harrier Hybrid and major competition for the Lexus. Consumers and critics alike loved the new luxury hybrids, and the first-generation Lexus models sold as new until 2008. Critical success continued thanks to the Lexus RX 400h being recognized by J.D. Power and Associates as one of the top 30 most environmentally friendly vehicles. Still, using as much gas as a four-cylinder sedan wasn't good enough for Lexus, or the consumers concerned about gas usage. And what happens when the car is obsolete? A sustainability-minded car is only as good as its recylable parts, and there is good news on that front, too.
Each gallon gets drivers 20% further down the road
The EPA tested the new RX Hybrid 450h after it was showcased in 2008. Compared to the RX 400h, the mileage was proven to have increased by 20%. The RX Hybrid 450h is certified with a 2009 EPA fuel economy rating of 32 mpg city and 28 highway. For pedal-to-the-metal types, the Eco light indicator feature allows drivers to monitor how the accelerator is changing the vehicle's fuel efficiency. Advanced features include a modified front fascia, LED headlights, hybrid badging and different wheels — impressive! Lexus reminds everyone that its hybrid had buyers when Facebook was still run out of a dorm room and YouTube had yet to rise. Will the ads be as effective as doubled gas mileage overall? Even if the whole hybrid idea turns out to be a sustainable mess in the long run, recycling it will be a free and returnable way to look toward the next best thing. Lexus' "The End of Life Vehicle Directive" is a program allowing free takeback for all qualifying Lexus vehicles. Autogreen manages the free takeback. For questions or the location of your nearest takeback facility, see
autogreen.org
.