Organizing your life can be a mind-boggling experience, and sooner or later, you're going to find out that you can't always rely on your noggin. Fortunately, adjusting a work or personal schedule has come down to a swift click of the mouse and a few keystrokes. While storing important business meetings, the kids' extracurricular activities and upcoming birthdays for close friends and family is convenient to do on computers and handheld organizers, you run the risk of losing that data. Since you can never tell when your devices will malfunction or when the blue screen of death will ruin your day, it's in your best interest to back it all up in an eco-friendly planner. But which brand of office planner is greener for your buck — a
Moleskine
or
ecosystem
?
The legend of Moleskine
It's no surprise that there are die-hard Moleskine fans out there, because this brand of hardcover planners have several covetable features. Plus, each planner is designed with someone in mind. The 18-month planners have a desirable layout for teachers and students. The 12-month daily planner is convenient for writers and those who enjoy journaling. If you're an avid traveler, you might like the 12-month weekly planner, which is available in horizontal and vertical layouts. Whichever style you choose, all of the hardcover planners have a special insert, which comes with 24-lined tabbed pages and 225 sticky labels. The black hardcover pocket contains an address book and 28-lined pages intact with laminated alphabetical labels.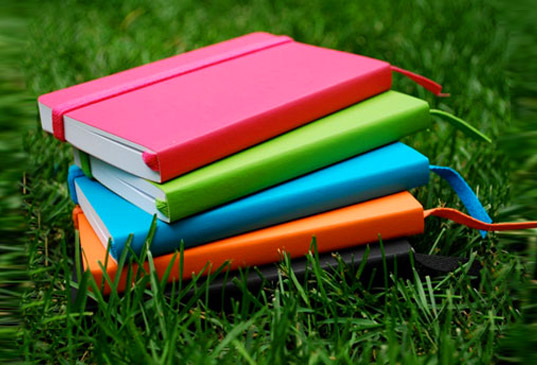 How eco-friendly is Moleskine?
Now comes the unfortunate part about these legendary planners. While this company has carefully thought out the design options, its eco-friendliness is less than desirable. Yes, all Moleskine notebooks are created with acid-free paper and the covers are durable enough that they can be reused. However, according to the company's
English website
, its Forest Stewardship Council (FSC) certification is still pending, but the Italy-based parent company, Moleskine S.r.l., has a valid
FSC license
indicating that its products are made from FSC mixed, pure and recycled paper products. In the meantime, the fact that the planners are made from acid-free paper as stated on Moleskine's site and
Barnes & Noble's product page
— not even a percentage is listed as being constructed from post-consumer recycled paper — the production of these planners is still a burden on the environment. It's also worth knowing that Moleskine products are designed in Italy but are
manufactured in China
. There is no doubt that Moleskine produces beautiful and functional planners, but there is a greener alternative to invest in.
The green avenger: ecosystem planners
When you're looking for a sustainable planner, there are a few characteristics you shouldn't compromise on. First, the product should be made in the U.S. Second, it should be made from 100% post-consumer recycled paper with soy-based inks. And third, you should be able to fully recycle the planner after use. Guess what? ecosystem planners happen to have all three of these characteristics! Along with these eco-friendly advantages, ecosystem planners are also designed with functionality in mind. The ecosystem Adviser is available in six mouthwatering colors: watermelon, clementine, grape, kiwi, lagoon and onyx. By choosing a planner on the site, you can create the one perfect for your lifestyle. There are several types of cover options, and the Adviser is available in monthly and multiple weekly designs — one with accompanying note pages and the other in horizontal format. After you have doodled appointments and notes into all of the pages and worn down the cover, you can recycle the planner. Reprocessing instructions are on the ecosystem
website
, so you can salvage all of the components by separating certain parts of the planner. Then you just have to find a local paper recycler or mail the parts back to the company (e.g., elastic band and ribbon). With an ecosystem planner, you can back-up your personal, business and/or school schedule and not have to worry about committing everything to memory. Just because you have to write down your appointments and upcoming events doesn't mean you have to neglect your commitment to Mother Earth.