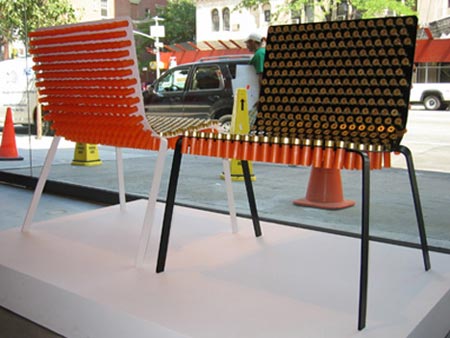 Image via geekologie
According to a national survey, nearly 200 million guns and rifles are in private hands in the United States, being used for recreational purposes. That means there's a whole lot of ammunition and shotgun shells that need to be disposed of. Luckily, artists and commercial retailers have come up with innovative, everyday items that can be purchased by consumers, armed or unarmed, to stop the waste. Alternatively, you could use them as inspiration for a host of do-it-yourself projects to get your creative juices going and help decimate that stock of shotgun shells. Calling the shots has never been so much fun!
7. Candles
Image: Sunbanks
For those who might feel a bit uncomfortable spending too much money on items made out of old shotgun shells, this could be just what you're looking for — and it's light on the wallet! This DIY project could even make the perfect gift for Father's Day!
Instructables
has a step-by-step set of instructions — just make sure to remove any lead residue on the inside of the shotgun shell case to avoid it getting into the melted wax and thus into the air when the candle is burning. In any case, it may be a good idea to open a window when burning these candles or to use them outdoors only.
6. Light string and garland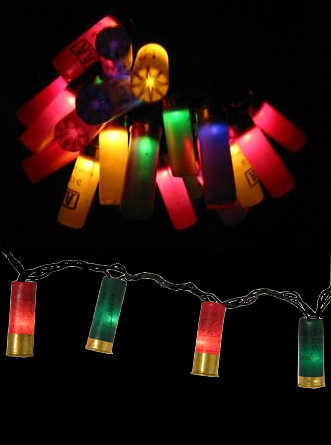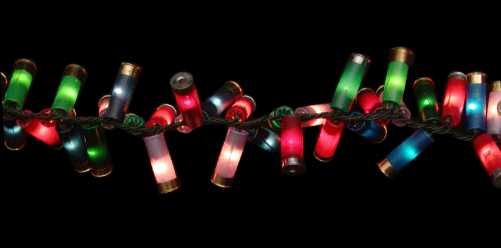 Image via morethanchristmas
Alternatively, you can try the garland; each is 9'2″ long and made up of 200 shotgun shells. The garlands are available in red or multicolored and retail for $99. It shouldn't be difficult for a shotgun aficionado to produce this many shells in no time at all, before getting creative to produce their own garland. A great gift, too!
5. Wreath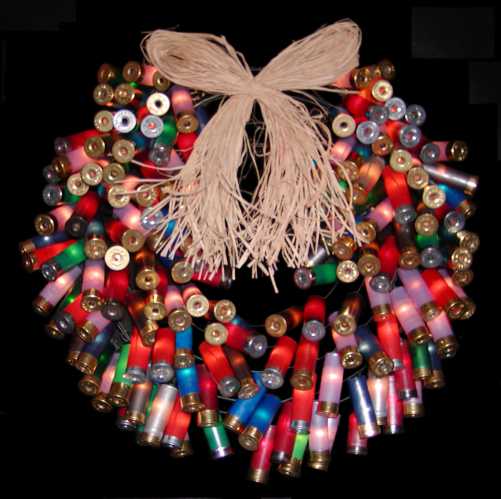 Image via morethanchristmas
This festive season, shooting fans need not hide their passion; with a wreath made of recycled shotgun shells, they can show the entire world that 'tis the season to be a jolly shot. The wreath is made out of 150 recycled shotgun shells and costs a proud $99.
4. Handbag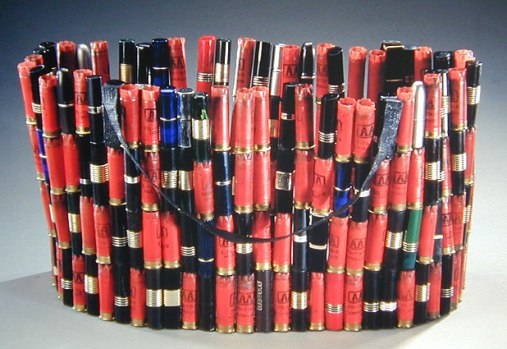 Image via scrantoncentralhigh
This cool handbag was made by artist Nancy Ziegler Nodelman out of dozens of recycled shotgun shells and lipstick cases. An explosive combination!
3. Shot glass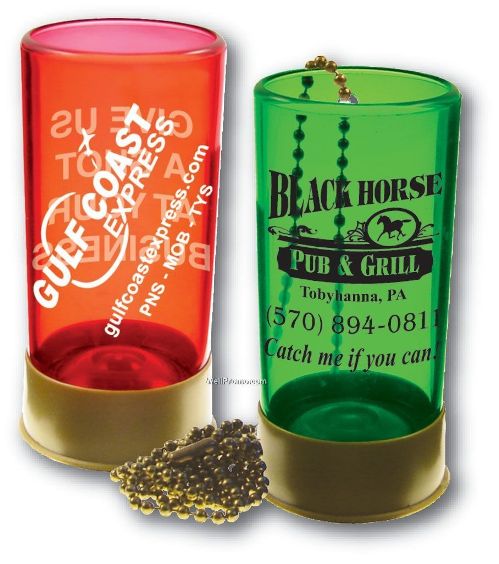 Image via wellpromo
This item gives "having a shot" a whole new meaning! Though the shot glass in the shape of a shotgun shell here is recreated from plastic, this could be another great DIY project — just use the biggest shell size possible as the base of a shot glass. Do make sure to clean the casing really well before using the glass for the first time, though! Cool stuff to keep your guests entertained, but make sure to advise them that shooting and drinking do not go well together. If you have more shotgun shells than you could possibly ever recycle, note that most shells are made of plastic that can be recycled. And for the metal component, our next recycling project might give you an idea.
2. Jewelery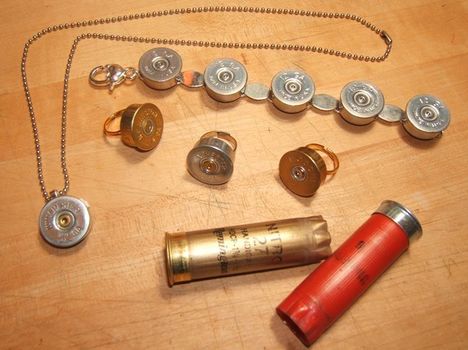 Image via cutoutandkeep
These cool rings, necklaces and bracelets were made by Stefanie Girard out of the metal parts of old shotgun shells. Here's the complete
process
behind this amazing upcycling project.
1. Chair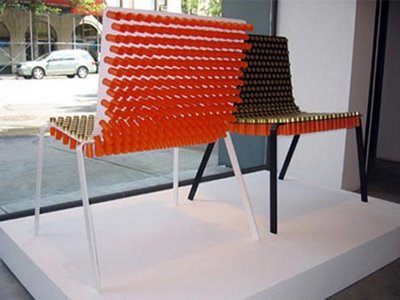 Image via geekologie
In our last entry, artist
Alexander Reh
created a shotgun chair called "Fully Loaded" from 450 .12-gauge shotgun shells. It is available for purchase and said to be comfortable, though some people may be uncomfortable knowing that they're sitting on ammunition. Regardless of whether your thing is jewelry, furniture, candles or light strings, recycled shotgun shells are a surprisingly versatile material for many cool products. Let us know of any others you've come across!
Sources: 1, 2, 3, 4, 5, 6