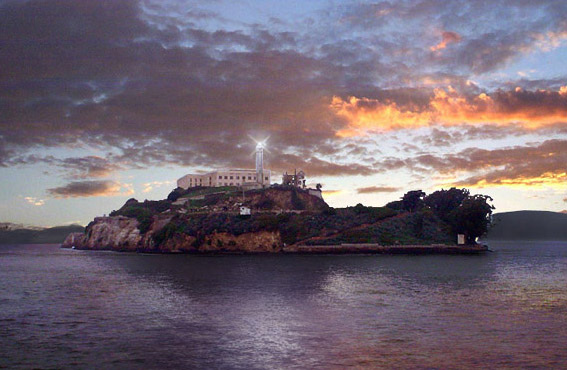 Image: Bruce C. Cooper
Teeth chatter, chains rattle and stifled screams can be heard amidst monotonous hammering in the dark and dingy tunnels of the prison vaults. If this is how you imagine prisons, at least in times gone by, you're not that far off. Many structures still bear witness to the horrors that were once lived inside their walls. Others have risen like phoenixes from the ashes and sport luxury and elegance where once despair and destruction were found. Here are 10 amazing examples of prisons that were repurposed and turned into museums, hostels, hotels, art spaces and galleries!
10. Charles Street Jail, Boston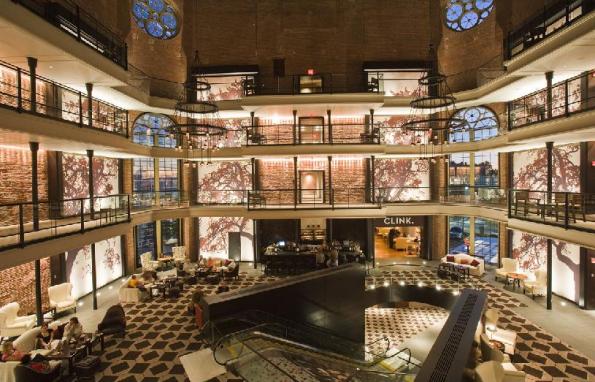 Nothing reminds one of the building's old purpose — here's the former exercise yard. Image: Liberty Hotel
The new owners of the once infamous Charles Street Jail in Boston have taken a rather different approach to their predecessors: they have used the original prison structure as a sturdy (and safe!) shell and turned it into a four-star luxury hotel.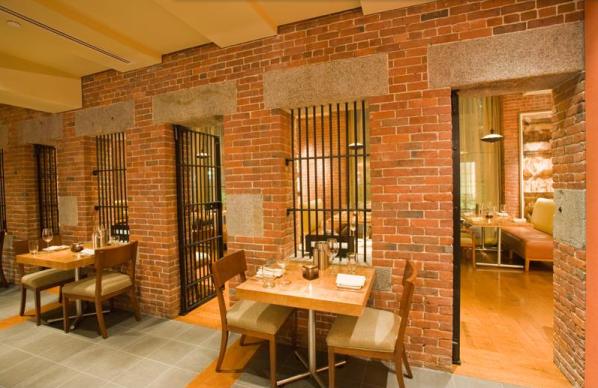 … well, almost nothing. Image: Liberty Hotel
The building was completed in 1851 and was thought to represent the "Boston Granite Style" best. It was definitely put to good use, and the model prison housed numerous notorious criminals. Then, starting from the mid-1900s, the prison fell into disrepair and became prone to riots.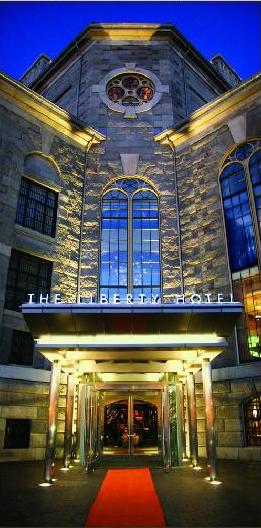 Image: Liberty Hotel
Surprisingly, it was used as a prison regardless until the 1990s, when it finally shut its doors. Like a phoenix from the ashes, the old granite building rose to new splendor in September 2007, when it housed its first hotel guests. It has been a must-see destination ever since.
9. Fremantle Prison, The Terrace, Fremantle, Western Australia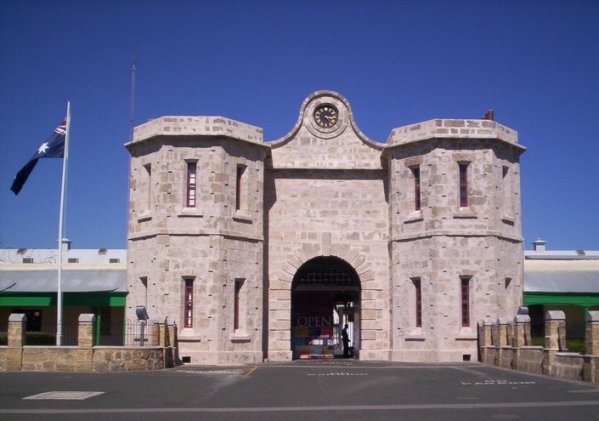 Image: ghostieguide 2005
Fremantle Prison is unique on our list in that it was completely built by prisoners, namely the captive laborers who arrived on the convict ship the Scindian in 1850. Though officially completed only nine years later, prisoners started living on the premises in 1855… one can only imagine under what kind of conditions. Alternatively, you can visit the facility, which is now a heritage museum!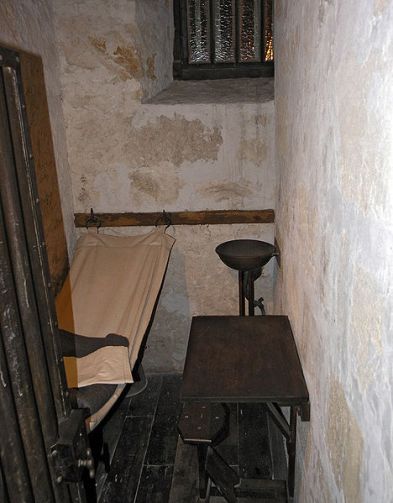 Image: Sean Mack
Starting with a capacity of 75, the maximum-security prison soon expanded and held up to 800 inmates (women and men) toward the end. It even contained a gallows room — the only legal place of execution in Western Australia between 1888 and 1965 — which saw 43 men and one woman hanged during that period.
Renovation included opening the extensive tunnel system for visitors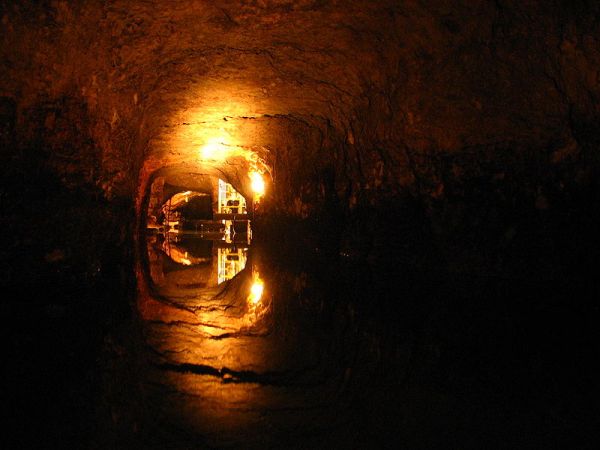 Image: Ghostieguide
The prison closed in 1991, and reopened as a heritage museum in 1992. After a renovation in 2005, it became even more popular, attracting nearly 130,000 visitors a year.
8. Alcatraz, San Francisco
Image: Abrahami
Probably the most famous former prison is Alcatraz, located on a 22 acre island just across the bay from San Francisco. Established in 1934, the small island served as a lighthouse, a military fort and a military and federal prison until 1963. Though Alcatraz became a national recreation area in 1972, the many books and movies memorializing the island's heyday as a prison keeps that connection alive — and today you can of course visit the site, which is now a museum.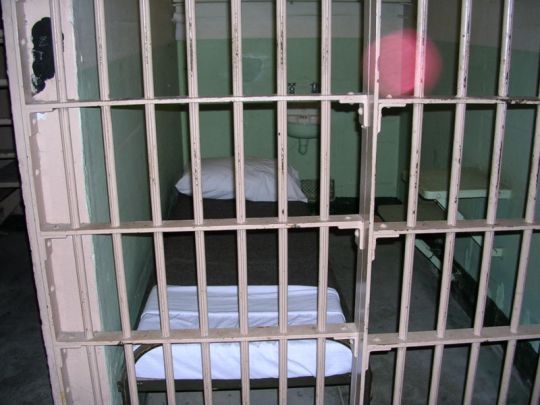 Image: Gabriel Webber
Though the prison claims that no prisoner ever successfully escaped in its 29 years of operation, that doesn't mean no one tried. There were 14 attempts (at least), involving 36 prisoners, of which 23 were caught, six were shot and killed during their escape, three were lost at sea and never found and four are not accounted for. Although "the Rock" served its purpose well, given that its location in the sea deterred many escape attempts, constant salt water erosion made its upkeep costlier than that of other prisons, and thus it was closed in 1963. Today, the entire complex is open for tours and is easily reachable via ferry from Pier 33 at Fisherman's Wharf.
7. Alcatraz Prison, Kaiserslautern, Germany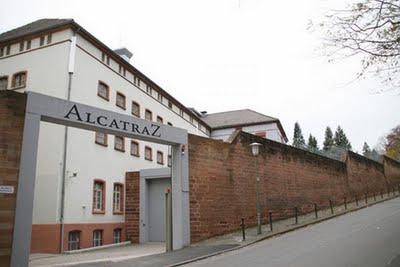 Image: Alcatraz Hotel
Did you know that Germany boasts its very own Alcatraz? But, unlike its famous cousin, this one is not a museum, but a hotel. The similarity? It also was a prison at one point in time, and the two lawyers (!) who bought it have kept the original spirit of the building alive. Some of the 56 rooms and suites are still cell-like, with toilets and sinks housed in the bedroom, while the hotel bar invites guests to have a drink behind bars. The décor? Black and white stripes, of course.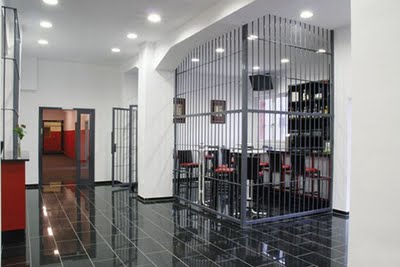 Image: Alcatraz Hotel
The original bars in front of the windows have also been retained. For those feeling claustrophobic, it's not the best place to spend the night, especially after shelling out EUR 49-159 ($75-200), depending on the room type. It might be a fun idea for a company conference though, as the Alcatraz Hotel also has a modern conference center.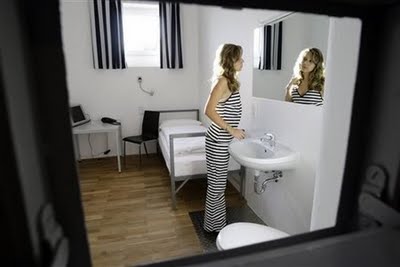 Image: Alcatraz Hotel
6. St. Johns Old County Jail, St. Augustine, FL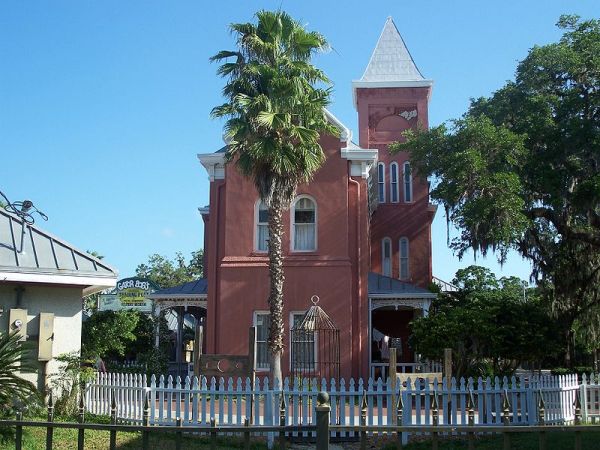 Image: Ebyabe
The picturesque town of St. Augustine in sunny Florida is always worth a visit. However, tourists who want to witness a contrast with its southern charm can take a tour of the old county jail, now fully restored as a museum and complete with the sheriff's living quarters and weaponry display.
Don't let the charming exterior fool you: eight men were hanged from the gallows during the jail's history
Image: Ebyabe
Built in 1891, the Old Jail was in use as a prison for 62 years until 1953. It was originally built to house a maximum of 72 prisoners, and the two-story building even had a maximum security area with a death row cell, a women's section and two kitchens. The building was placed on the National Register of Historic Places in 1987.
5. Karosta Prison, Liepaja, Latvia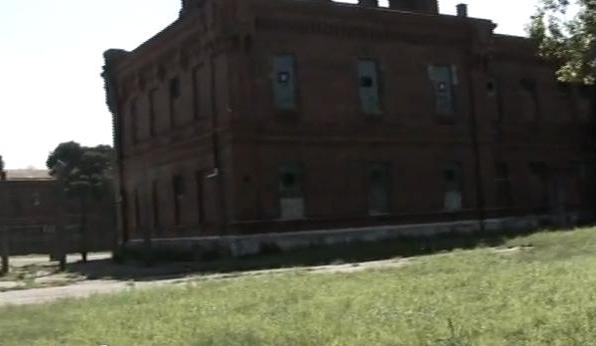 Image via Youtube
The old prison in Liepaja, Latvia, is a damp, red-brick building completed in 1905. It was used as a naval jail until the 1970s, when the KGB took over. One could say that nothing much has changed about the structure — and certainly not the dark, depressing interiors. Though converted into a hostel (your best deal in Liepaja), the accommodation prides itself on being "unfriendly, unheated, uncomfortable and open all year round." And they're not joking. The hostel's "extreme package" includes handcuffing, warning shots, interrogations, a medical examination, being made to squat and a piece of stale bread for dinner. Beds have to be brought in and made by the inmates, er, guests, under strict supervision. Here's a video:
At $10 per night, many visitors are attracted by the cheap prices, others by the once-in-a-lifetime (hopefully!) experience. Companies, for example, that want to send their employees on a "bonding experience" of a special kind can sign up, while guys looking for a stag party gag or college students looking for a sleeping experience to brag about might also enjoy it. During the day, the former prison is popular with school classes forced to experience KGB brutality first hand —  and though now performed by actors, we're sure the experience is still shocking.
4. Oxford Jail, England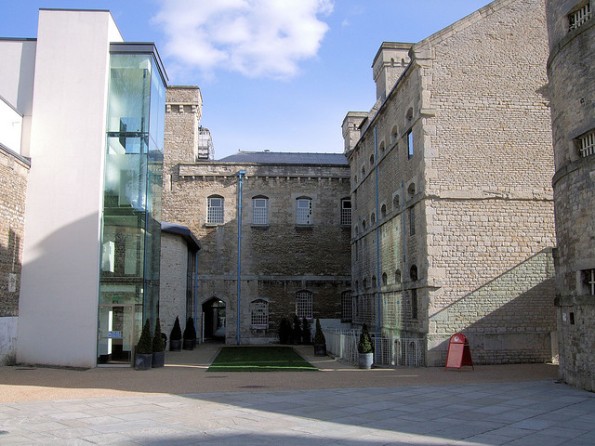 Image: Jim Linwood
The Malmaison Hotel is not only housed in a former prison, but also in Oxford's castle! The gray-brick building looks imposing and the barred windows bear witness to the building's former purpose. No risk of being locked up today, though, as the building has been given a new lease of life as a hotel.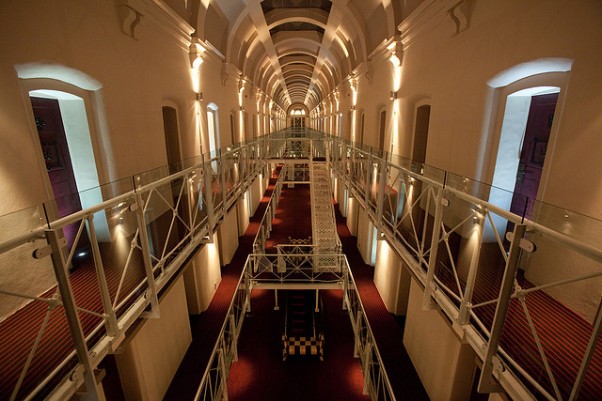 Image: David Sifry
Though lovingly restored, the interior has not been gutted, but simply repurposed, thus leaving the old prison's "charm." The original heavy, metal-studded doors, the wrought iron staircases and the 3-inch-thick steel doors might evoke a sense of "doing time" in many a guest, but that'll be forgotten once the bill arrives. No, the state will not pick up your tab while staying at the Malmaison, though the hotel keeps itself covered regarding room rates with suites starting at £135 ($200).
3. Lorton Reformatory, Lorton, VA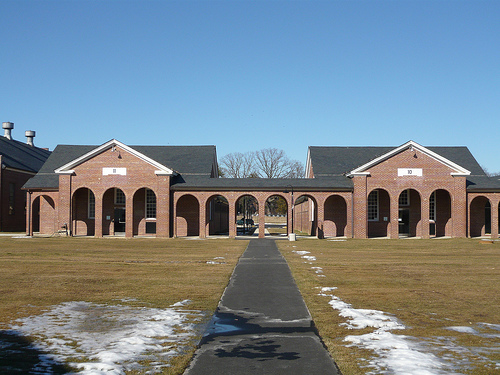 Image: Beanjah
The Lorton Reformatory opened in 1916, when it was considered state of the art due to the fact that its design was based on research supposed to lead a reform in prison culture. For starters, instead of cell blocks, the prison in Lorton had symmetrical dormitory complexes, allowing for more fresh air and natural light to enter. The bricks for the building came from a local kiln and the laborers who built it were the prisoners themselves. In addition, through "structured, purposeful work," they were supposed to be brought back to the right path.
Former cells, now artists' studios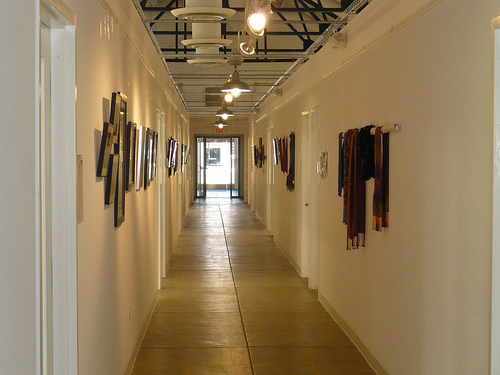 Image: Beanjah
Unfortunately, the concept didn't work, and the medium-security facility soon had a reputation for being outdated, overcrowded and badly managed. Yet, the last prisoner left Lorton as late as 2001. Since September 2008, the building has been repurposed as an arts center, but redevelopment is still underway to convert the premises into arts spaces. Currently, visitors can tour the grounds, visit the artists' studios, take art classes and go to see musicals and plays here.
2. Sultanahmet Prison, Istanbul
Image: acroll
The association one has with a Turkish prison is usually not that of rest and relaxation. But the Four Seasons Hotel in Istanbul's touristy Sultanahmet district advertises exactly that — "an atmosphere of personal attention and ease unprecedented in Istanbul." We're sure former inmates can only laugh about this, not to mention current room rates (from EUR430, or $650), but then, prison days are long gone.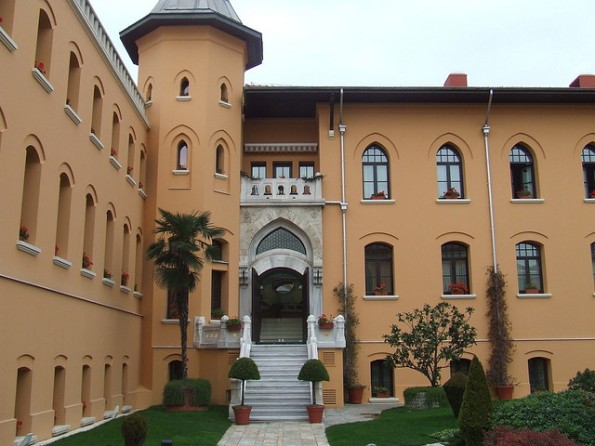 Image: kotnik
The neoclassic building now houses 65 guest rooms and suites, while the old exercise yard has been turned into a charming courtyard — all within walking distance of the Blue Mosque and Topkapi Palace.
1. Bargello Jail, Florence, Italy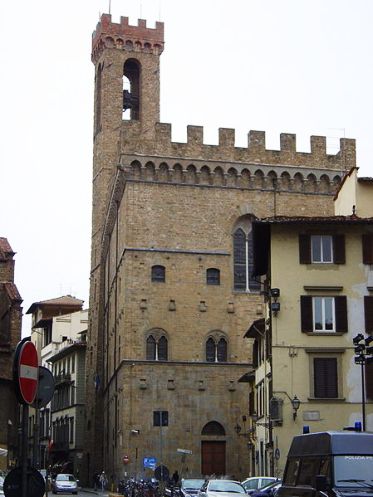 Image: ejrrjs
The Bargello Museum in Florence is a particularly picturesque former prison, complete with bell tower. It is also the oldest repurposed prison on our list, built around 1250. It is actually a
re
-repurposed building, as the palace first housed Florence's highest magistrates in the City Council. But after 1574, the building accommodated the police chief of Florence and became the police headquarters and prison; executions even took place in its yard.
Donatello's David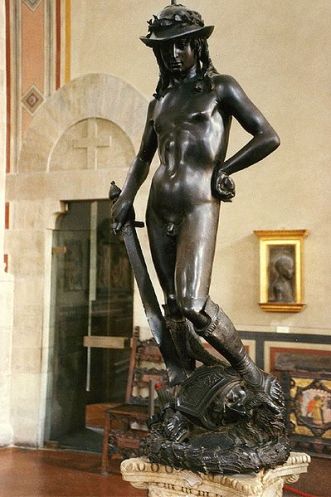 Image: Patrick A. Rodgers
Today, the Bargello is a national museum known for housing a large collection of Italian sculptures from the 14th to 17th centuries. Visitors can find masterpieces by Michelangelo, Donatello, Benvenuto Cellini and many others within the Bargello's walls. The building was dedicated to its current purpose in 1865. Little reminds visitors of the palace's former purpose: it simply seems perfectly geared to be a museum. Our list could go on. There are literally dozens if not hundreds of repurposed prisons around the world, many of which are converted into hotels and hostels (ranging from luxurious to anything but) and prison museums (ranging from quaint to scary). We're somewhat glad there's no school that's currently residing in a repurposed prison! But we'd love to hear if you've stayed in or visited a cool former prison!
Sources: 1, 2, 3, 4, 5, 6, 7, 8, 9, 10