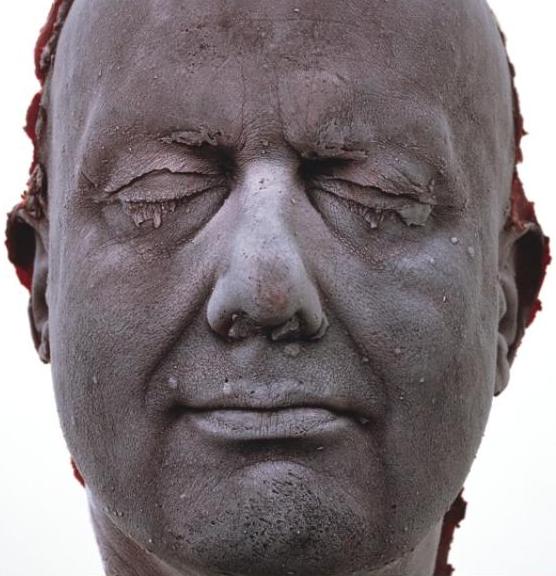 "Self," 2006. Image: Marc Quinn. All images used with permission of Marc Quinn.
For some, it is a waste of good human blood; for others, it is the ultimate in recycling. Marc Quinn's self-portrait, "Self," created with his own blood, has certainly received mixed reviews. The sculpture of the artist's head is made every five years to document Quinn's aging process and each piece requires him to draw blood for almost a year.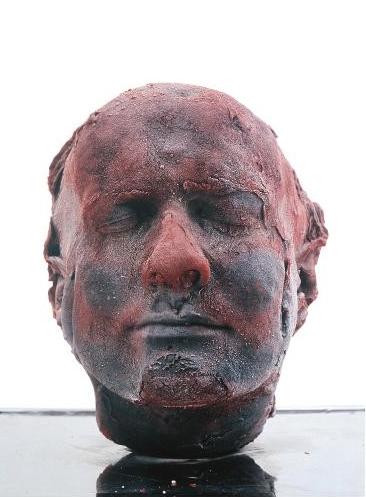 "Self," 2001 – 63 x 208 x 63 cms. Image: Marc Quinn.
Marc Quinn created his first self-portrait in 1991 when he was only 27 years old. Over the course of almost a year, he drew 4.5 liters (9.5 pints) of his own blood and used it to create a sculpture of his head. The blood needs to be frozen, otherwise the sculpture will melt. The bold statement behind the sculpture — namely that any material can be used — catapulted Quinn to art world stardom in the early '90s and he became a representative of the Brit Art movement.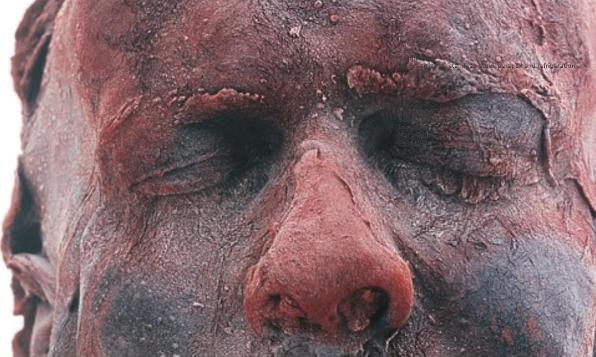 "Self," 2001, close-up. Image: Marc Quinn.
According to his website, Quinn describes himself as having: "[A] preoccupation with the mutability of the body and the dualisms that define human life: spiritual and physical, surface and depth, cerebral and sexual." He refers to his use of unusual materials (ranging from ice and blood to glass, marble, lead and precious metals) as being "uncompromising." Some might call it daring.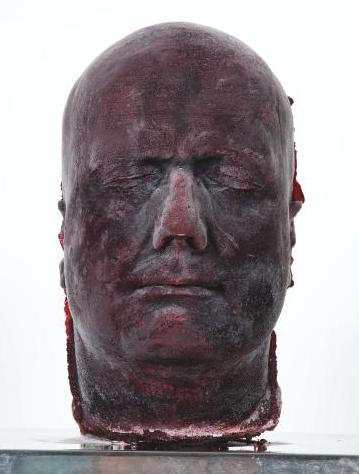 "Self," 1996. Image: Marc Quinn.
The 2006 "Self" (below) was purchased by the U.K.'s National Portrait Gallery for more than $465,000 (£300,000). Gallery director Sandy Nairne said, "Quinn's 'Self' is an outstanding acquisition — a major icon of contemporary British art, both startling and revealing."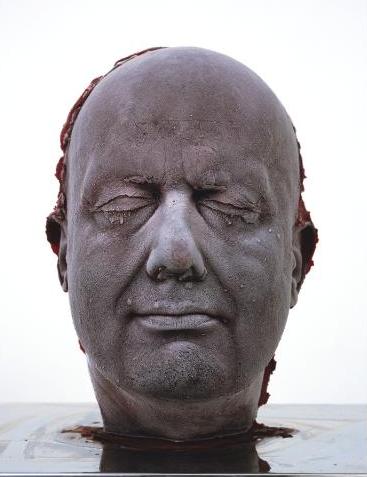 "Self," 2006. Image: Marc Quinn.
Each of the human blood sculptures is designed so that it can be melted, recast and refrozen — for example, when they have to be moved for an exhibition. But even displaying the artwork is not simple, as it has be kept in a specially designed freezer to keep the temperature constant — otherwise it would melt and be destroyed.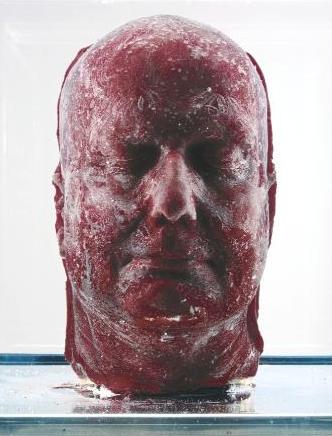 "Self," 2001. Image: Marc Quinn.
There were reports that Charles Saatchi, the owner of Saatchi Gallery and a key patron of Brit Art, had lost the 1991 "Self," bought for £13,000, when builders turned off a fridge, however, these rumors turned out to be false. Talking about the idea behind his self-portraits, Quinn said, "To me, this sculpture came from wanting to push portraiture to an extreme, a representation which not only has the form of the sitter, but is made from the sitter's flesh… It only exists in certain conditions, in this case being frozen, analogous to me with a person being alive." Quinn's exhibitions have also included a frozen garden and acid-trip garden paintings, always revolving around the themes of time and destruction, of nature versus science. His combination of art and science is no coincidence, as it was Quinn's father, a scientist, who first exposed Quinn to science by encouraging him to ask questions about the world around him.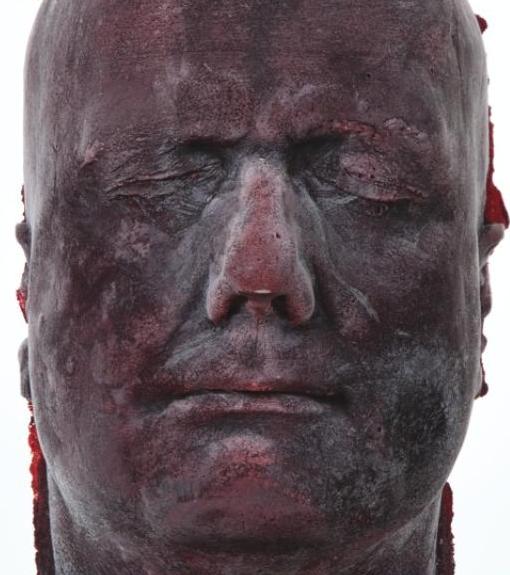 "Self," 1996, close-up. Image: Marc Quinn.
Describing his strange assortment of artworks, Quinn said, "The world is so weird that you don't have to make things up, you just find things." This is certainly true, though it also takes someone like Quinn to seek these things out and put them in a new context. We can't think of many artists who would've cast super model Kate Moss in solid gold, especially while she was pulling some striking yoga poses. His other works have included casts of amputees, posing as modern equivalents to ancient Greek statuary, while his sculpture of Alison Lapper, who suffers from phocomelia (a rare condition in which people are born with flipper-like limbs), stood on the fourth plinth of London's Trafalgar Square between 2005 and 2007.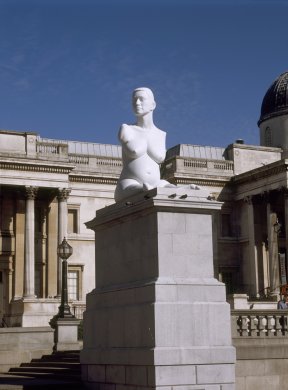 Image: Allmightyduck
London-born Quinn studied history and art history at Robinson College in Cambridge. He worked as an assistant to sculptor Barry Flanagan before starting out on his own and was once a roommate of Damien Hirst. Since the early '90s, Quinn's artworks have been exhibited as part of national and international art shows and solo exhibitions in London; Hanover, Germany; Milan; Dublin; Groningen, The Netherlands; Rome; Montréal; and Basel, Switzerland. Quinn's recent subjects include Michael Jackson, Pamela Anderson and people who have gone through sex-change operations. Quinn said, "[I create] drugs for people who don't take drugs, like myself, or porn pictures your mum can look at." We certainly appreciate the natural strangeness of the world as seen by Quinn.
Sources: 1, 2, 3, 4, 5, 6, 7, 8