A hospital can be an intimidating environment — a mixture of sorrow and joy fill the hallways. In your lifetime, it might be the place where you become a parent, or you might be there to witness a loved one's passing. The cycle of life continues inside the institution, and for Knoxville, TN, area hospitals, the revolving door of life and death extends to medical waste as well. Try to imagine all of the products a hospital uses on a daily basis — bandages, culture dishes, surgical gloves, needles, swabs, lancets, etc. The list seems endless, and often patients need their bandages changed and their medication or blood taken regularly. In 1988, the
Medical Waste Tracking Act
was enacted to better regulate hospital waste and prevent it from washing up on beaches and causing health issues, but after it expired, the EPA began incinerating 90% of medical waste that was potentially infectious. Of course, there are health hazards associated with hospital waste, but Knoxville hospitals are proving that there is room to go green.
Tennessee's top eco-friendly hospitals
Covenant Health, University of Tennessee Medical Center (UTMC) and Mercy Health Partners (MHP) are a few examples of how sustainable business practices can be
efficient and cost effective
. Every year, UTMC recycles an astounding amount of paper and cardboard, specifically 322,000 and 300,000 pounds, respectively. MHP even went as far as eliminating bottled water (except in vending machines), which has prevented 3,900 bottles from going into landfills.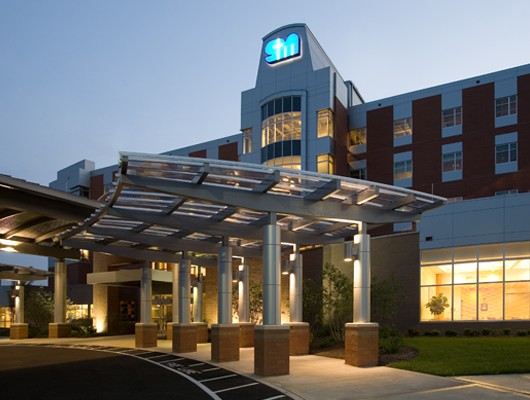 Even fresher on the green hospital radar is Franklin Woods Hospital (FWH) in nearby Johnson City, TN. This institution paved the green path a little further, because it was designed with LEED standards in mind. As a result, this facility is expected to be the first certified by the U.S. Green Building Council. Even better, FWH is committed to recycling and reuse. First, the hospital is decorating halls and rooms with local art constructed from recycled materials — even the frames are made of recycled content. Second, the building recycles air and water to prevent the loss of heat and cooling during the seasons. Besides these efforts, FWH also provides patrons with healthy, organic food options and outdoor rock gardens to manage storm water runoff. Life and death is a process forever ingrained in our world, but Tennessee hospitals are embracing this natural and continuous course of give and take. So, along with trying to save lives, these facilities are also doing their part to save the planet as well, which is just as admirable.