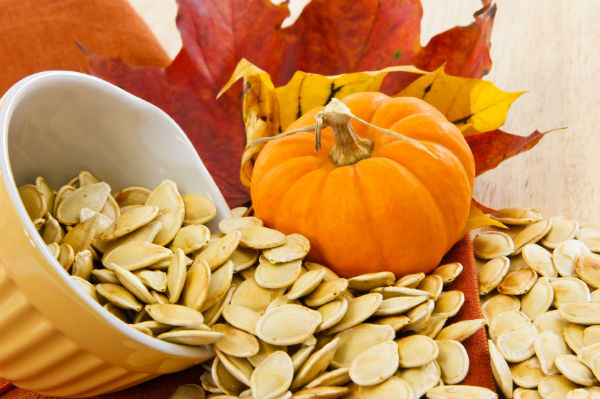 There's a reason why Halloween has finally joined Christmas as one of the most popular holidays of the year. We're given free license to dress up in whatever outlandish costume our imagination can conjure, knowing full well that we'll be rewarded either with the candy mother lode or a
kaching-a-ling
cash prize for our efforts (sometimes even both)! Talk about being a win-win situation. Besides being fun for all ages, it also happens to be the only celebration in which we can escape from our real life for a few precious hours by diving into the role of witch, warlock or werewolf without anyone pointing, snickering or thinking that we've officially fallen off our rocker. This year alone, individual U.S. consumers are expected to plunk down $66.28 on
Halloween-themed goods
, contributing to nationwide sales of $5.8 billion, but our sluggish economy and a greater level of eco-awareness are prompting many to consider far more creative, handcrafted and instantly affordable holiday alternatives. Purchasing manufactured costumes, makeup, treats and decorations may be convenient, but they're almost always laden with chemicals that do our environment and bodies no favors and end up finding their way into the landfill in record time. On the other hand, the following waste-free DIY Halloween ideas will enable you to proudly proclaim, "I made it myself!" while reducing your carbon footprint and leaving a little extra change jingling around in your pockets:
When you remove the seeds prior to carving your pumpkin, rather than tossing them in the garbage can, try roasting them for a high-protein treat! There are so many palate-pleasing ways to season them, from savory and sweet to a little of each. If you're not a fan, then donate them to the wildlife outside your window that will gamely gobble them up, or turn them into an always-popular holiday gift of pumpkin seed brittle. Most importantly, please remember that your Halloween decoration is entirely biodegradable, so when you're officially ready to retire it, make an effort to chop it up and turn it under your compost pile.
Typical orange-and-black-themed party store offerings are normally made out of plastic, which is an eco-no-no. If you plan on serving dips and crudités at your next Halloween soirée (or any type of small nibbles, for that matter), resist the urge to use disposable bowls and employ hand-carved orange bell peppers with Jack-o-lantern-style features instead, making sure to create a removable lid just below the stem. When your party is officially over, transform leftover (thoroughly washed) peppers into soup, vegetable stock or if they're beyond rescue, into the black gold you're cooking up in your back yard. This same organic serving bowl concept can be applied to larger veggies such as pumpkins, squash and assorted gourds!
Remember the good ol' days when old white cotton sheets could be transformed into convincing landscape ghost embellishments before being washed and used for other purposes throughout the year? The last thing we need is more poorly made plastic versions clogging up our landfills, so head over to your grandma's house, a local thrift shop or just dive right into your recycling bin for super-fantastic eco-inspiration that can be reused year after year! Unique Halloween-themed decorating ideas include making a totally edible haunted gingerbread house, Halloween string lights using recycled baby food jars, an old-school light bulb witch or shrunken apple heads.
Repurpose a not-so-attractive canvas shopping tote as a trick-or-treat bag using hand-sewn, festive orange and black DIY touches rather than purchasing a big plastic pumpkin.
If you're hosting a neighborhood trick-or-treating event or party with people who know you well, consider ditching individually wrapped candies altogether in favor of making your own healthier, DIY versions of popular candy bars. Skip the extraneous wrapping on these home-spun treats: chocolate-covered peanut nougat bars (or a naturally sweetened "raw" recipe with honey-almond-cashew nougat), chocolate-covered caramel-topped cookie bars, peanut butter cups, chocolate-covered coconut almond bars and oldies but goodies like sesame almond brittle.
This year's handmade Halloween costume can run the gamut from a Star Trek mini dress (repurposing an oversized T-shirt) or recycled fairy wings (using old nylon tights and wire hangers) to a wild Lady Gaga-inspired outfit — just don't forget to top it all off with your own eco-friendly makeup recipe!