Glass
wine bottle alternatives
, like cans, bags, boxes and even mini wine barrels, are becoming more popular by the day. Still, there is nothing quite like uncorking a traditional glass bottle before a special dinner or celebration with friends. If you're tired of sending all those lovely bottles to the recycling bin, you should know that there are hundreds of different ways to reuse them right in your own home. No matter if you're super creative or typically shy when it comes to DIY projects, there are lots of ways that you can transform those wine bottles into beautiful (and functional!) conversation starters.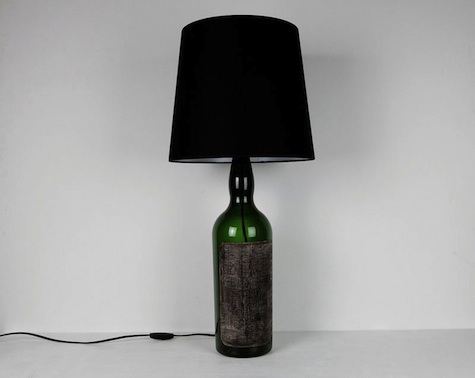 Super easy projects
1.
Buy a soap pump with a long tube from a craft or home improvement store. Wash your used wine bottle and remove the label. Insert soap pump for a creative dish-soap dispenser.
2.
Find a reusable pour spout at a kitchen supply store. Fill your used wine bottle (half-bottles work best for this) with olive oil, vinegar, simple syrup or salad dressing and insert the spout for a dispenser that can be used over and over.
3.
Soak the bottle in warm water so that you can scrape off the label and sticky glue underneath. Fill with water for an instant flower vase.
4.
Turn the bottle upside down and insert neck first into the ground alongside your front walk or garden path, or around your flowerbeds as a unique lawn accessory.
5.
Remove the label and fill with sand or aquarium stones for stability. Wrap wire or twine around the outside in a spiral fashion, and hang earrings on it.
Worth-the-effort projects
6.
Turn vintage bottles into cool lamps using these instructions from
Remodelista
.
7.
Follow these instructions from
greenUPGRADER
to create tiki torches from your old wine bottles.
8.
Create your own unique set of drinking glasses using this
Instructables
guide. (Don't worry; if you're not the blowtorch type, there are instructions for using a tea light!)
9.
Check out this
video tutorial
for making a wind chime using old wine bottles.
10.
Use these instructions via
Greenopia
to make a
refillable hummingbird feeder
from a wine bottle.