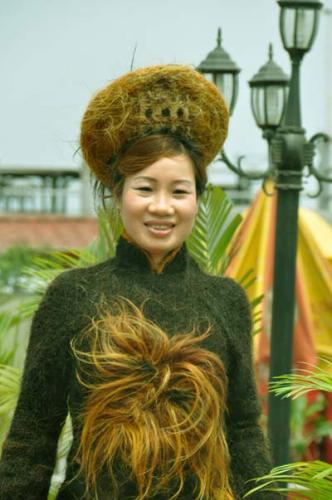 Hair dress with matching cap. Image via 24h.
Hair in its natural form has been used to decorate the head and face since the first humans walked the earth. Worn long, short, braided, straight, waved, curled, natural, colored, dyed — there's no limit to its many styles, and don't get us started on beards. But what about the hair that gets discarded after a haircut? Soft and freshly washed, it falls to the floor just to be swept up and thrown away. No, wait, rewind that image. In fact, using cut hair for jewelry, clothes, sculptures, fertilizer and even furniture isn't even uncommon. And, yes, we're talking about human hair. Don't believe us? We've found seven amazingly creative examples for repurposing human hair from around the world. Let's take a look!
7. Handy hair accessories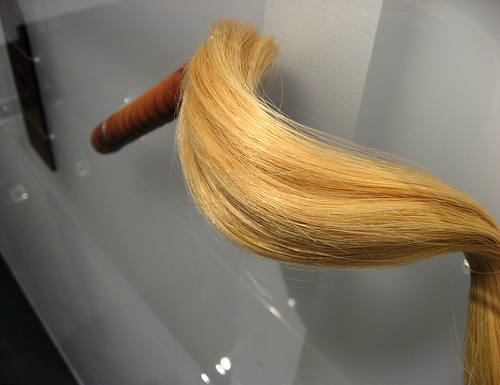 Human hair whip. Image: Miss Karen
New York City holds many surprises, among them the Museum of Sex, where we found this human hair whip. Interesting for sure. Artists have used unusual as well as everyday materials in their artworks for centuries, be they decorative or practical. Polly van der Glas is an Australian artist who uses recycled materials like human teeth and hair for her jewelry and accessories. Here is just one example from her human hair collection:
Hair purse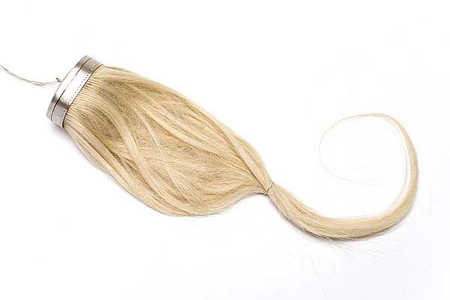 Image: Polly van der Glas
6. Hair jewelry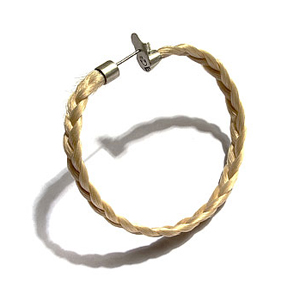 Plaited human hair hoop earring. Image: Polly van der Glas
The concept of human hair used in jewelry is interesting — a natural hair decoration combined with the artificial for stunning results. Here are some more of van der Glas' creations:
The design above is also available in an oxidized sterling silver cast: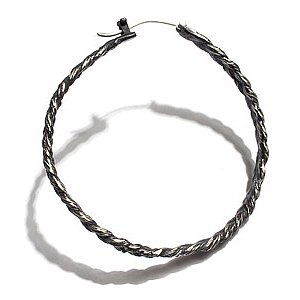 Image: Polly van der Glas
Those who like things more frizzy might want to take a look at British designer Anna Schwamborn's "Mourning" collection, comprised of jewelry made with human hair. The artist also uses fur, horn and leather because she is "fascinated by the beauty, history and permanence of the materials she explores." The human hair pieces are quite stunning. The bracelet below, for example, is made out of strands of hair, firmly intertwined and attached to a pretty holder.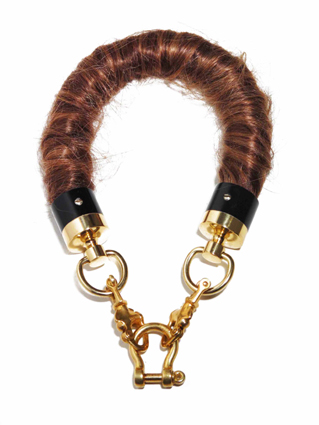 Image: Anna Schwamborn
The necklace is made out of black beads with a human hair pendant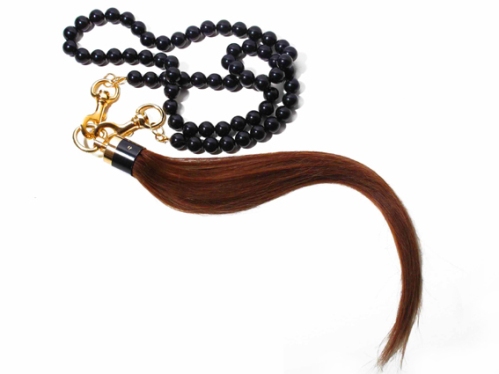 Image: Anna Schwamborn
5. Clothing made of hair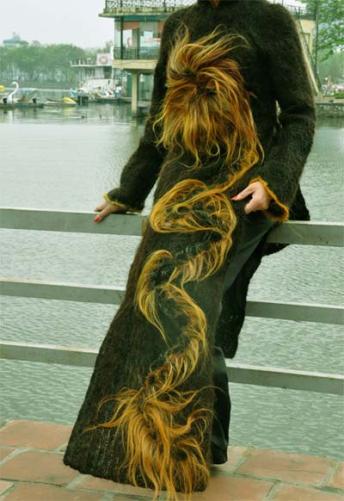 The human hair dress. Image via 24h.
Anyone who wants to be wrapped up in human hair may want to try Vietnamese designer Kim Do's hair dress. It is made from 1 million meters of human hair gathered from 54 different people across Vietnam. Imagine each individual hair put end on end to form a massive piece of material that long! The hair was first dyed and then sewn together to make the dress. The dragon on the front is made from strands of long brown hair. Treading in Do's footsteps is the versatile Mr. Black, a hairdresser from St. Louis. He created an all-hair wardrobe that includes vests, scarves, skirts and pants. Below is a pair exhibited at Ripley's Believe It or Not in Orlando, FL — but more about Mr. Black later.
Human hair pants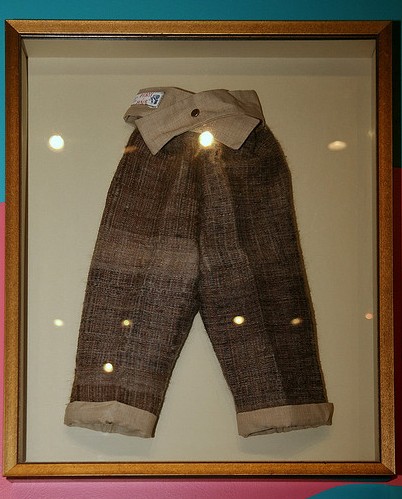 Image: Cliff1066
It's a good thing there are other means for obtaining clothing material, though, as getting 54 volunteers for just one dress might be a difficult task! Or maybe not? Consider this fact: The average hair salon collects about 1 pound of discarded hair per day. In the U.S. alone, there are about 300,000 hair salons. That's 300,000 pounds, or 136 tons of human hair per day, just in the U.S.! Wow! No wonder hairdressers have been getting creative.
4. Hair sculptures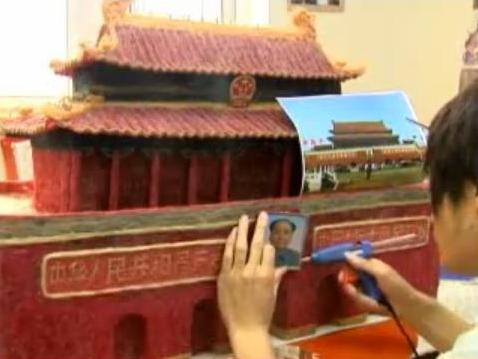 Image via YouTube
Take Beijing hairstylist Huang Xin. He must have been thinking about what to do with the sacks full of discarded human hair gathered every week when suddenly inspiration struck. To celebrate the 60th anniversary of the founding of Communist China, he recreated Tienanmen Square in miniature, out of recycled human hair! Here's a video of the hair-itage structure being created by Mr. Xin:
It's Tienanmen Hair! Pretty cool, huh? The close-up of the Gate of Heavenly Peace ("Tienanmen") is complete with a portrait of former Chairman Mao. About 11 kg of hair was used to create the 1-meter-long replica; hair dyes and other products worth about 500 yuan ($71) were also used. Xin washed and dyed the discarded hair and then shaped it into whatever he needed: bricks, wood or any other structures for his sculptures. After he was done with this mammoth project in August 2009, Xin appeared in the news again last November. This time he had created a statue of Barack Obama made out of human hair, created in celebration of the president's visit to China; click here to see the sculpture! 3. Tribal art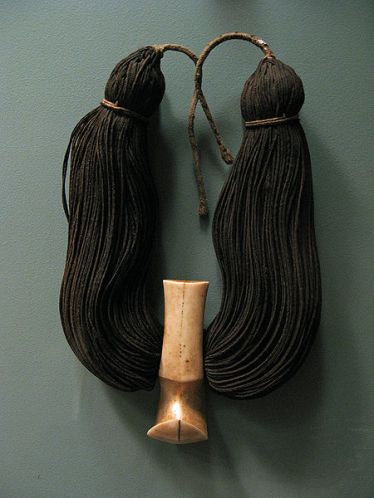 Image: Honolulu0919
The impressive neck ornaments pictured here are made from braided human hair, decorated with a smoothly carved sperm whale tooth. They were once worn in Hawaii and can now be found at the Honolulu Academy of Arts.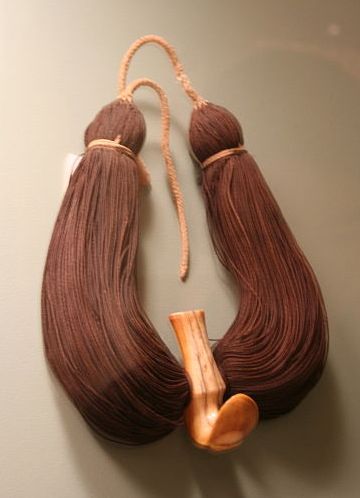 Image: Mandleicious
2. Fertilizer made out of hair
This…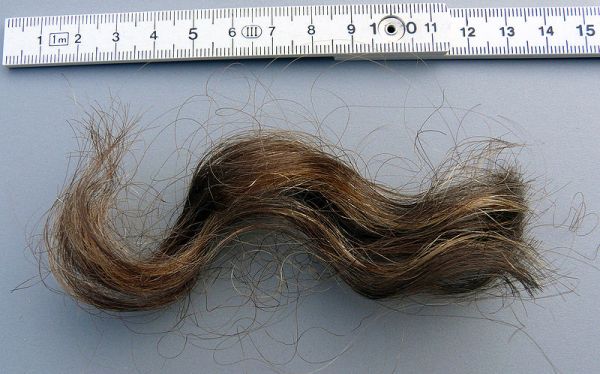 Image: Frank C. Mueller
… turned into this: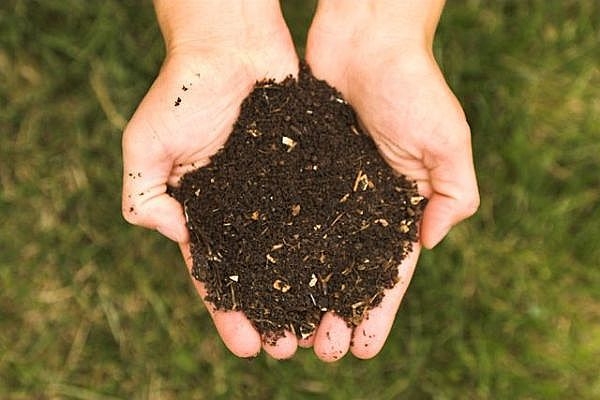 Image: Kessner Photography
Given that they're at the source, so to speak, hair dressers all over the world have come up with creative and eco-friendly ideas for recycling our fringes and more. St. Louis barber Bill Black (creator of the hair pants above) looked at all the human hair he swept up every day closely and, capitalizing on its composting qualities, sterilized it, mixed it with sand and organic compounds, and thus FertHAIRLizer, Black's very own brand of plant fertilizer, was born. Black explains: "Hair is the best, most concentrated natural plant fertilizer you can find on this planet. "I've been using the stuff on my philodendrons and vegetables for years. It's not only high in protein and nitrogen content, but human hair contains 20 minerals and trace elements as well!" Recycling hair is also good for the environment as it means the hair doesn't need to go to landfills or, even worse, be burned at some point. Burning human hair releases extremely toxic gases, but unfortunately, it is routinely done. Instead, the nitrogen-rich hair, if put on a compost pile, could save quite a bit of nitrogen. Consider this stunning fact: about 6-7 pounds of human hair contains 1 pound of nitrogen — as much as 100-200 pounds of cow manure!
1. Hair furniture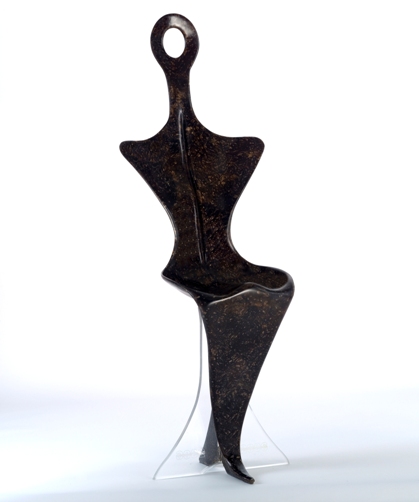 The Hair Chair or cHair. Image: Mary Germanou
Another example of a great hair recycler is London's former celebrity hair stylist Ronald Thomson. He invented an eco-friendly chair by chance. Thomson compared the flexibility of a discarded piece of fiberglass with that of a human hair and discovered that the former snapped while the latter did not. Thus came to fruition the idea of creating a curved object like a chair from human hair — an eco-friendly alternative to plastic and fiberglass. Thomson sees real potential in the material, and as a former hair stylist, he should know. He explained: "[Human hair] is versatile, waterproof, non-conductive, corrosion free, fire resistant, tough, strong, durable and is able to compete with products, such as medium-density fiberboard, fiberglass, polymers and aluminum." Here's a video of the clever inventor taking us through the process — from cut to chair:
For those who feel inspired to donate their own hair after reading this post, go right ahead! Apart from seeing whether any of the artists mentioned above need donations, check if your local salon is collecting discarded hair that can be turned into hair mats and used for cleaning up oil spills worldwide. Oil spills? Yep. Here's how it works: ever wondered how your hair gets more greasy and oily in polluted environments? That's because hair repels water and collects oil from of its environment, be it air or water. Discarded hair can easily be converted into huge mats that are used to suck up spilled oil. The used mats in turn become compost that later turns into fertilizer. A brilliant cycle, isn't it? You can always show the video below to your hair salon and convince them to participate: