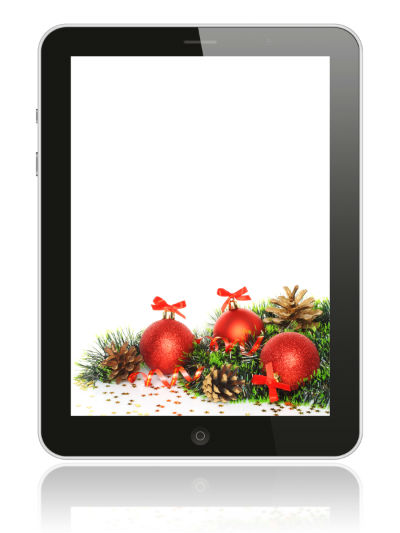 The Internet has opened up so many opportunities, including working, shopping and communicating all from home. Since we can do so much right from our computers, we can drive less and use fewer paper products, which definitely saves some valuable resources and reduces pollution. However, the amount of energy that the Internet really uses is still unclear. Google's senior vice president of operations claims that each
online search
produces 0.2 grams of carbon. Even the
carbon footprint of an email
has been questioned but hasn't reached a consensus. This makes it difficult to decide whether to send holiday cards electronically or via regular mail.
Advantages of electronic holiday cards
E-cards can save you a bundle. Between the cost of the card, the gas to travel to a store and the high price of stamps, electronic greeting cards definitely win on the economic front. Environmentally speaking, sending holiday wishes via email reduces paper but does take an undetermined toll on the world's energy. However, there are some companies who are offsetting the downside of e-cards in unique ways.
Care2 offers free e-cards
that generate donations to some reputable organizations, so you can make a difference by sending a card to loved ones via the Internet. From contributing carbon offsets, to providing shelter for pets and safe drinking water for people, Care2 hooks you up with more than 350 nonprofits. Blue Mountain also provides consumers with
eco-friendly e-cards
. This brand of cards features incredible nature scenes, and the best part is that you can send a heartwarming message without contributing to landfill waste.
Make paper holiday cards more sustainable
Sending electronic holiday cards might seem impersonal, so if it's not your style, at least put forth the effort to make your paper cards more sustainable. There are even options for environmentally friendly greeting cards that are
Forest Stewardship Council certified
. The
Artline Greetings
collection is made from 30% post-consumer fiber, and a portion of the profits goes to an organization in need.
Pleasantrees
makes cards created from 100% post-consumer recycled materials, and in 2009, the company planted three trees for every purchase. Of course, consider reusing the front of cards you have received in the past and even holiday catalog clippings to design a custom and more personalized card for friends and family. Who doesn't appreciate a thoughtful, handmade gift? Even though it's not the New Year just yet, you can still resolve to reduce your carbon footprint while spreading holiday cheer and well wishes.