What girl doesn't enjoy receiving gifts? Although buying for a female can be intimidating, especially if they are up on the latest fashion trends or into hobbies that you know nothing about, you can still find thoughtful presents that will knock her socks off. So, appeal to her compassionate side and choose eco-friendly goods that symbolize peace on earth from the inside out. One hot electronic item that bookworms will love is an
e-reader
. The Amazon Kindle or the Barnes & Noble Nook can help reduce her carbon footprint since books are sent electronically to the device. This not only helps save the planet, but it will also liberate her wallet from paying high prices for books. From reading children's classics to her kids to steamy romance novels during her "me time," she will certainly utilize this gift.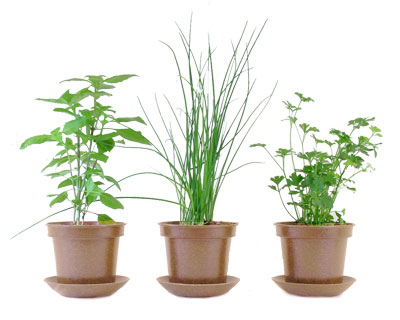 For the green thumb or aspiring gardener, surprise her with a miniature herb garden kit. If she enjoys cooking, the herbs will become a staple in the kitchen.
The Organic Herb Trio
has three organic basil varieties and comes with pots and saucers made from rice hulls. Or, if she is the more outdoorsy type, purchase noninvasive plant species from your local nursery that will complement her landscaping, patio or garden. Add more bang to your buck by donating money to her favorite charity or adopting an animal in her honor. Then you can select inexpensive tangible gifts that she really needs such as a
reusable mug
,
multi-purpose soy candles
,
cloth shopping bags
or a
sustainable yoga top
to keep her living the sustainable life. Also, remember that creative, handmade gifts can go a long way as well.