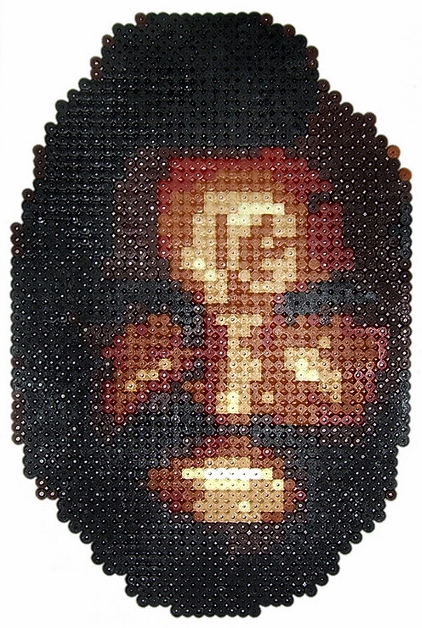 Image: Pixgraff
Mr. T has become an icon for our times — albeit a decidedly puzzling icon. He's a man with a handful of catchphrases, a safe-load of gold, and a 3-inch strip of hair on his scalp. In
Rocky III
, he actually beat Rocky (don't worry, spoiler — he didn't win the rematch). During his time on
The A-Team
(a show in which a great number of people fired a great number of bullets with nary a scratch on anyone) he was Bosco "B.A." Baracus, a man with a capitalized Bad Attitude. What's more, B.A. was an ace mechanic who on the slightest pretext would repurpose a school bus into a prison van; and in the process he inspired a generation of fans to customize, modify and recycle for themselves. Now, it's time for a reinvention of Mr. T — and we're not thinking of the services of Quinton "Rampage" Jackson. Instead, what better way to honor a classic '80s figure than through recycled recreations? But enough "jibba jabba!" On with the list.
10. Tee T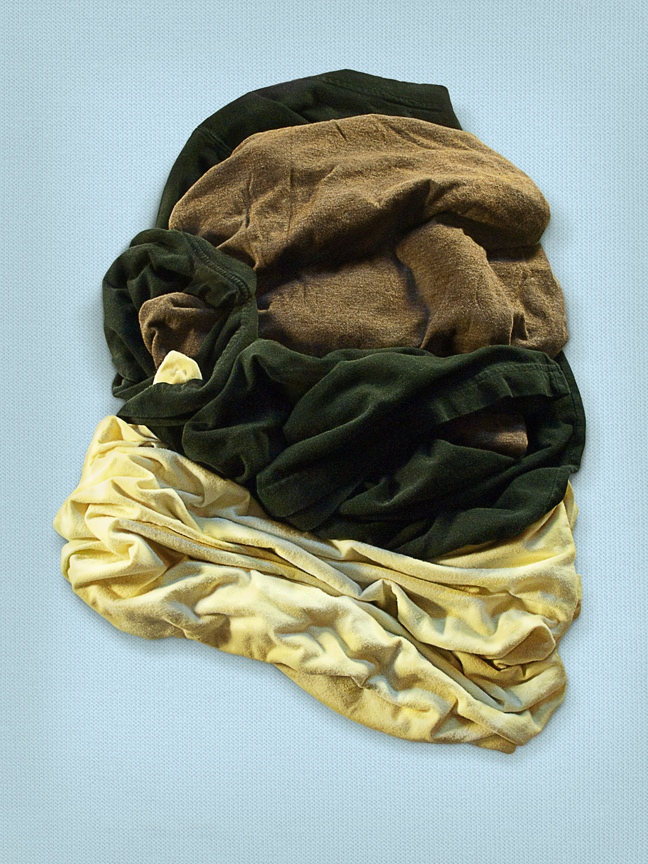 Image: Phil Jones at Threadless / Society6
Having become a retro icon (need we remind you?), Mr. T is no stranger to appearing on all manner of merchandising, not least T-shirts. In this case, however, it's Mr. T
made
out of T-shirts. All of this was actually done with only three old shirts, each in a different color — one each for the face, hair and, of course, the gold. Appropriately enough, this T-shirt-based image is also available as a T-shirt print. But if you should try and get it on a plane…
9. Monkey T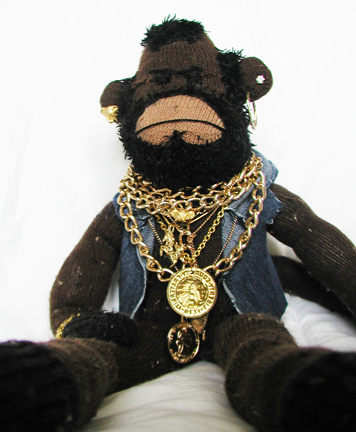 Image: Laura/therealgigantor
Mr. T do pity the fool who would turn him into a monkey sock puppet. This righteous feller is in fact 100% recycled and is made from an old shirt, a sock and a toy penguin (that would be his clothing, his body and his hair, respectively). Even the sewing machine used to stitch him together was second hand.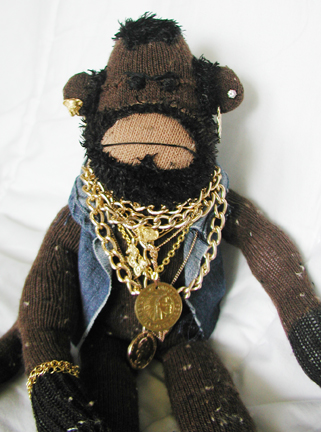 Image: Laura/therealgigantor
We can actually picture this one sitting on
Nancy Reagan
's lap, rather than the other way around. Does he convey the character of B.A. Baracus? We think so; an '80s action hero transformed. Feeling inspired to create a cuddly Hannibal yet?
8. Fleece T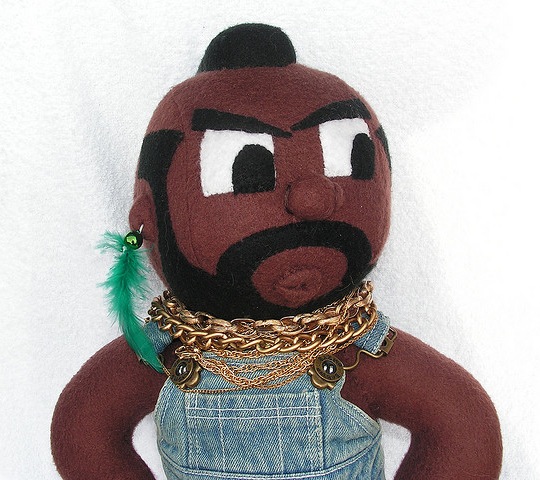 Image: Angela Tiara
There's certainly something about creating miniature, childlike versions of Mr. T that people like. Then again, he did promote the
World of Warcraft
"mohawk grenade," which when tossed at in-game characters gave them a Mr. T-like mohawk. The character above, however, was made from a fleece, some felt, a recycled set of doll dungarees and some gold chains — hence a stern little figure was born. This one's a custom design, made to order, though its creator, Angela Tiara, can create more on request!
7. Finger T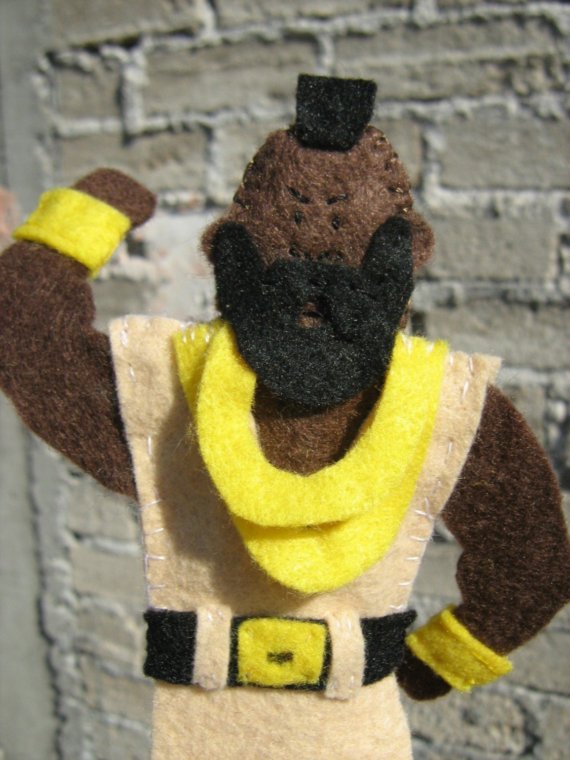 Image: Mullishmuse
While you might already be noticing the regular appearance of felt in this list, this entry also ticks the box for making Mr. T irksomely cute. This miniature puppet was hand sewn, but you don't need much of your own leftover felt to cover your index finger and have it doling out pity in abundance ("Mr. T pities fools"). If you're tired of having him sit on your hand, then as the artist points out, he can always go on a pen, pencil or chopstick. Lest you forget, however, Mr. T was a champion "boxing wrestler," as well as a longtime bodyguard and bouncer. And, unlike this finger puppet, he was not a man to be trifled with.
6. Foot T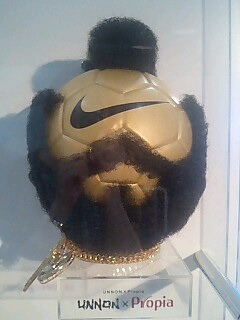 Image: River Seal
What defines Mr. T? Well, it's got to be the gold and the hair. And, presto, this soccer ball ticks both criteria for a minimalist reinvention of everything we recognize about that erstwhile modern hero: There's definitely some creative and interesting repurposing going on here. So, what was the real origin of Mr. T's gold? He was just looking after it until the owner returned. Seriously — read his book (he was a bouncer at a nightclub, and if anyone managed to leave valuables inside then he would look after them at the door so they could pick them up without going back inside).
5. Cabbage Patch T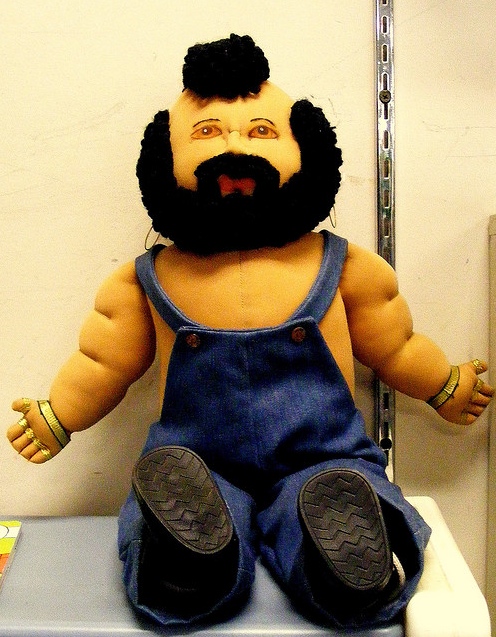 Image: Dollymae Dagger
When the Cabbage Patch Kids were first released, people really, really wanted them — to the extent that there were some nasty injuries in the run-up to early '80s Christmases. If you have any of them now, however, you're probably wondering what to do with the ugly things. If so, care of some dungarees, fluff and bling, you can always consider transforming them into another '80s icon: none other than Mr. T. This one was found at a Salvation Army store. "Shut up, fool!"
4. Graff-e-T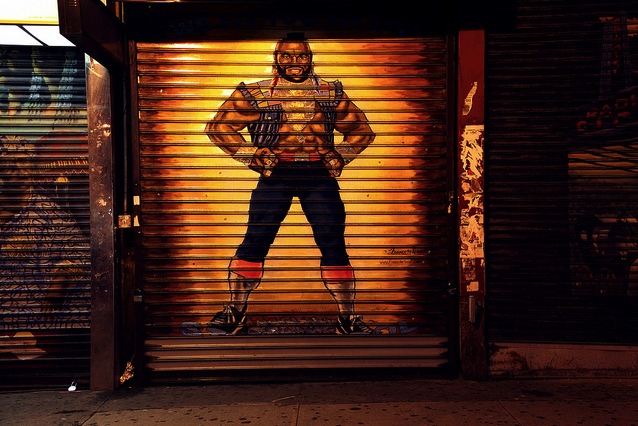 Image: Jim Kiernan
Don't much care for your shutters? Improve them with the resplendent, unmistakable image of Mr. T. With a bad attitude in your heart, the world can be your canvas. This mural, photographed by Jim Kiernan in Harlem, NY, really is an example of repurposing the urban environment — and cultural recycling at its best even if the spray from the can wasn't reused. Good taste is hard to come by, and in this case it's displayed with style.
3. Pixel T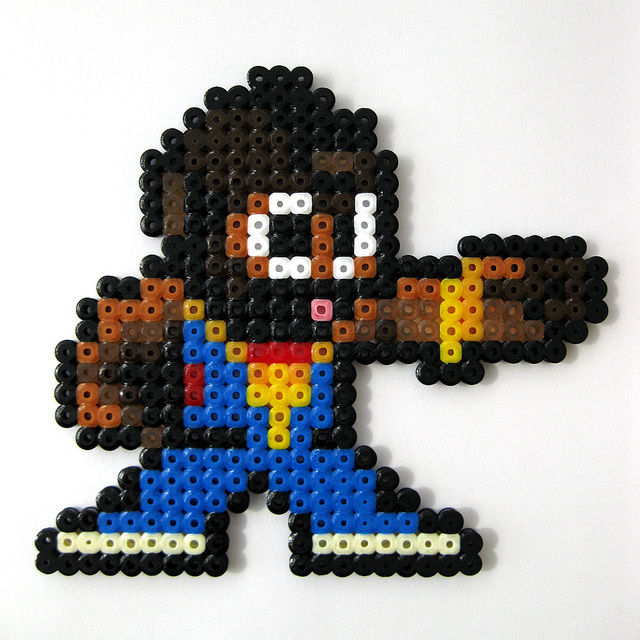 Image: Arcade Art at arcade-art.com / arcadeart.etsy.com
Above is the fine figure of B.A. recreated in old Perler beads, fused together to form an awesome pixellated image. What's more '80s than Mr. T? None other than the blocky images that we once upon a time used to accept as the pinnacle of computer graphics. While the image at top, by Pixgraff, recreates a realistic rendering of T, the 8-bit fridge magnet above takes things a step further: not only is T recreated in pixels (with a black outline, we'd note), but he's also been shrunk to cutesy, childlike proportions. Is it the "Baby A-Team" or is B.A. taking after the old school NES platforming hero Mega Man?
2. Old Lego T

Image: Billy Riner
You thought it couldn't get any cuter? Why it's the Lego B.A. While Lego has been expanding its franchised brick empire to cover everything from
Star Wars
to Batman, it has yet to reach the A-Team (or so many other '80s delights). This little figure corrects the balance (while he might be based on Rampage Jackson's depiction of B.A., the outline is unmistakable!). The minifig features a Sculpey mohawk, as well as a "Ranger" tattoo on his shoulder, and "Pain" and "Fool" on his knuckles (as much as Lego figures have knuckles). Spectacular.
1. Tea T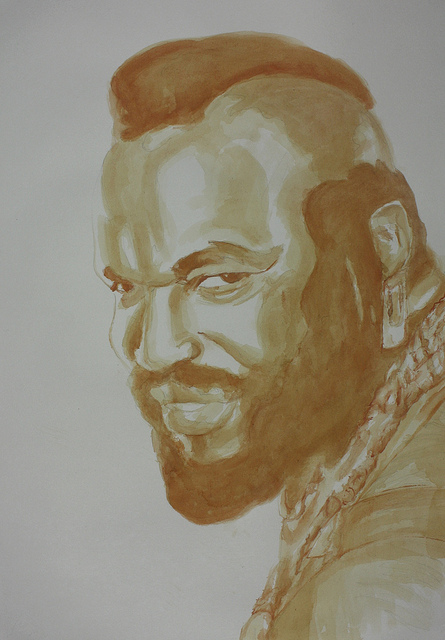 Image: Rakka
However, it's not just old toys that can be recycled into new creations. Old cup of tea lying on the side? Why not whip up some water colors and do a painting of Mr. T(ea)? This is just such an image; and rarely has there been a more accurate depiction of the T-Man. Artist Rakka's Suspect and Fugitive show, which featured the piece, also contains such reimagined icons as a cocoa Conan O'Brien and a "Cinnamona" Lisa. Artistic expression really can come from the strangest places! Exquisite — and capturing T in all his peculiar glory.