Are you ready to hit the slopes this year? Although you may be mentally prepared to ski downhill, you do need the right equipment to protect you from the brutal wind and icy conditions. So, before you head out to master the mountain, consider investing in some recycled skiing equipment.
Eco-friendly snow sporting goods
If you want the ride of your life, it's important to have equipment that performs through the compromising conditions. There are several lines of eco-friendly sporting equipment that give you the best of both worlds. Some brands that combine sustainability and performance include Scarpa, Arbor and Völkl.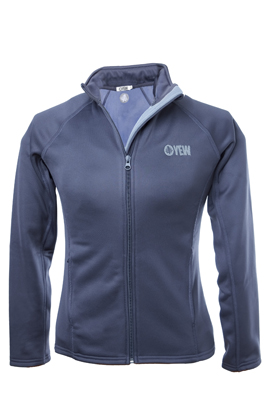 Scarpa's
Flash Eco ski boot
is made from 100% organic renewable caster bean, which is also completely recyclable. Arbor decks out snowboards with its
Westmark
design, which is crafted from sustainably sourced woods. Skiers and snowboarders can find eco-friendly equipment from Völkl as well, which won the
Eco Responsibility Award
by ispo. This German winter sports brand uses recycled materials, low volumes of resin and even recycled steel in its products. If you own skis and snowboards that need to be replaced, try to recycle them before buying new eco-friendly gear.
Colorado Ski & Golf
has a recycling and reuse program that prevents ski accessories from going to landfills. Depending on how popular snow sports are in your area, you might be able to take advantage of a similar program.
Warm recycled accessories
Don't let the blustery blizzard take your breath away while you ride the ski lift. When you don't dress properly or have enough insulation from clothing, gloves, hats and other accessories, you're going to have to take more breaks from the slopes than you would like. It's wise to invest in weatherproof activewear.
Swany
makes high-performance gloves from recycled materials, which reduces the company's CO
2
emissions by 77%. Check out Yew Clothing for ethically sourced and environmentally friendly activewear like
warming jackets
. Warming your body doesn't mean you have to contribute to global warming. Be conscious with your outerwear and snow sport equipment this season and show how fun riding the slopes can be when you're environmentally responsible.