Between the unforgiving weather and dry heat from indoor heating units, your skin is exposed to harsh environmental factors during the winter. It can be a constant battle to prevent dry, cracked skin and patches of eczema from developing. However, once you find an effective eco-friendly strategy, it's just a matter of applying your moisturizer regularly as preventative maintenance.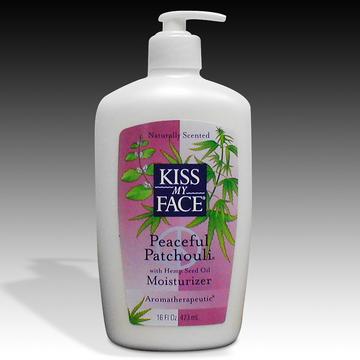 When perusing online and brick-and-mortar stores for eco-friendly winter moisturizers, there are many aspects to consider. First are the ingredients, which can contain anything from lanolin (derived from sheep wool) to petrolatum or petroleum jelly (hydrocarbons that originate from oil rigs) and even weird chemicals that you can't pronounce. Instead of dealing with these unfamiliar terms and materials that come from animals or destructive oil extraction, you can find sustainable products made from plant-based ingredients that you can recognize. In addition to what's inside the product, you also have to be concerned about the outside of the moisturizer as well. Can the packaging be recycled or reused? Is the container made from biodegradable materials? Did the company use minimal packaging? You need to ask these questions before committing to a moisturizer. Now you're probably wondering what types of hydrating creams meet these high requirements. Fortunately, there are some companies going above and beyond.
Kiss My Face
focuses on natural body care and has been a leader in this category for more than 20 years. This independent company started on a small farm in Gardiner, NY. Some of its hydrating products include but are not limited to the Rosemary Melon Moisturizer, Olive My Body balm and Lavender Shea Ultra Moisturizer.
Pacifica
manufactures soaps, body butters and a variety of other scented goodies. Healthy skincare starts with the basics, so it's beneficial to use a hydrating soap when showering along with a moisturizing cream to seal in your body's natural oils. Pacifica's gentle Persian Rose Natural Soap is biodegradable and made from vegetable-based glycerin and oils. Its line of paraben-free body butters includes sumptuous scents including Hawaiian Ruby Guava, Mexican Cocoa and Vanilla Vera Cruz. Korres, Carol's Daughter and Lavanila Laboratories are a few more brands that sell
moisturizing body products
that are formulated without parabens, genetically modified organisms (GMOs), synthetic dyes, sulfates, petrochemicals, phthalates and triclosan. Entering the world of eco-friendly winter moisturizers is an enlightening and aromatic experience. There are so many luxurious scents and types of hydration (lotion, body butter, cream) to choose from. So, nourish your dry, scaly skin with products that bring out the best parts of our planet.