The holidays may be over, but for many around the world, the winter sports season is just getting into full swing. If you received a new pair of skis or a snowboard this season, you might have felt a pang of guilt as you gave the old setup the old heave-ho. If you think that busted-up snow gear is good for nothing, you have to check out these creative ideas for recycling it into furniture that is both fun and function.
Adirondack chairs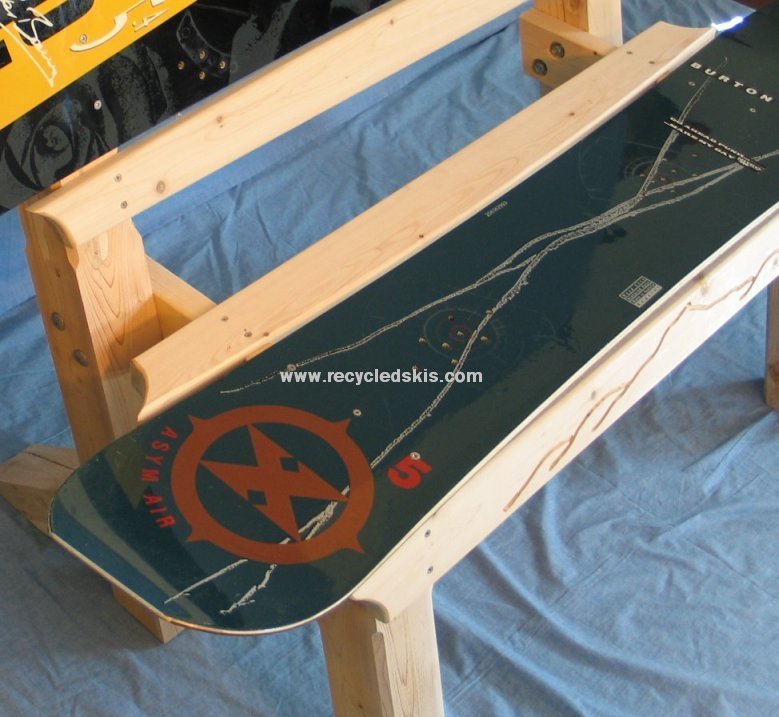 Even when the weather is warm outside, you will have fun remembering epic days on the slopes in these classic lawn chairs made from repurposed snowboards and skis.
Benches
Perfect for taking a seat on the porch or resting at a tough point on the trail, these benches put old boards to use as back rests and seats.
Tables
Looking for a table that will really tie the room together? Look no further than these classy end tables, coffee tables and custom tables.
Coat racks
If your closet is overflowing with all the cold weather clothing you need for staying warm on the slopes, you should definitely think about staying organized with these one-of-a-kind coat racks and gear racks. If you want to create a lasting tribute to a snowboard deck or pair of skis that served you well over the years, the folks at Green Mountain Ski Furniture will also be happy to work with you to turn your treasured gear into a durable piece of custom ski furniture. Learn more
here
!