With the debut of Apple's iPad, there was not much time before another manufacturer came onto the scene with a competing product. The
Vizio VIA Tablet
was recently unveiled at the 2011 Consumer Electronics Show, and it impressed consumers with its 8-inch color touchscreen, 1 GHz processor, built-in Wi-Fi and front-facing camera. While these features go head-to-head with the Apple iPad, which device is more sustainable?
Vizio's greener methods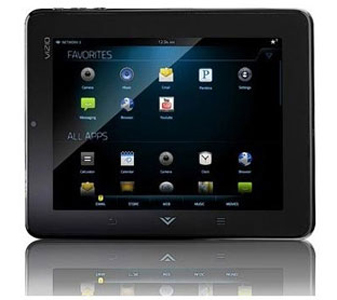 Vizio
is taking action to do good for the planet by exceeding current Energy Star Guidelines by 50% and manufacturing mercury-free products. In addition, Vizio has partnered with Manufacturers Recycling Management Company (MRM) so it can properly dispose of and recycle e-waste. Consumers can either drop-off or mail back e-waste. Some other efforts include Vizio's online-only user manuals, which help reduce the company's carbon footprint. With regards to packaging, Vizio uses vegetable-based inks and recycled cardboard boxes for some of its products, including HD TVs. Also, the foam packing has been replaced with "egg carton"-type packing for smaller TVs and possibly the tablet, too.
Apple's environmental footprint
Apple
is more detailed in illustrating its carbon footprint. In 2009, the company produced 9.6 million metric tons of greenhouse gas emissions. However, 3% of the carbon footprint is from its facilities, while 97% is from the product life cycle (this includes customer use to recycling). In 2010, Apple reduced carbon emissions significantly for each product it designed — there was a 50% reduction just for the 160 GB iPod classic.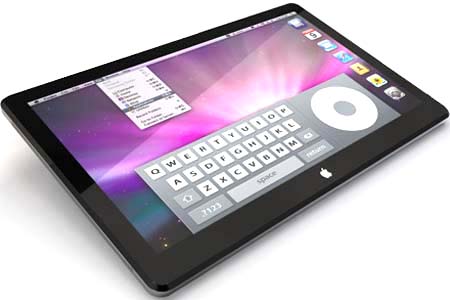 In addition, Apple uses lead-free, BFR-free, PVC-free and mercury-free materials and arsenic-free glass. The entire product line is void of common toxic materials. Apple reduced the MacBook's packaging by 53% over a four-year period, and the company follows Energy Star qualifications and is known for having the most energy-efficient desktop computer in the world (Mac Mini). Who is more environmentally responsible? Although it's hard to tell since Vizio doesn't disclose a detailed picture of its eco-friendliness, Apple is committed to lessening its carbon footprint and operating sustainably. Apple has shown improvement over the years and continues to become more efficient through innovation. The VIA Tablet is a cool new device, but the
iPad
has a 9.7-inch LED-backlit IPS display, 10 hours of battery life and environmental responsibility to boot.