One of the barriers to entry for most wannabe electric car owners besides cost is where to charge your car if you're away from home. Enter
Cracker Barrel
and
ECOtality Inc
. Cracker Barrel, the restaurant with an old-time feel, has launched a pilot project in which it will install electric vehicle (EV) charging stations at 24 restaurants across Tennessee. The pilot is part of
The EV Project
headed by ECOtality North America and funded in part by a grant from the U.S. Department of Energy. The EV Project is the largest deployment of EVs and charge infrastructure in history.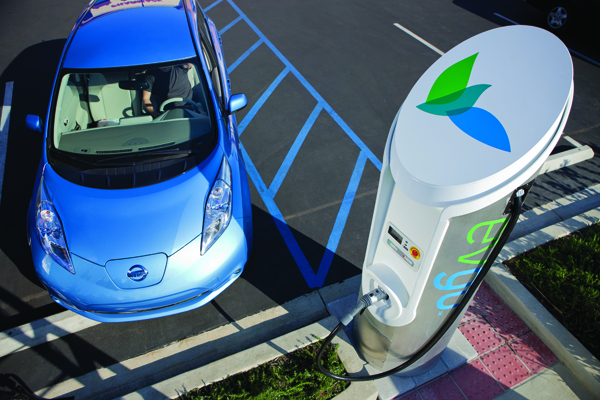 "Cracker Barrel was founded along the interstate highways with the traveler in mind and has always anticipated what our guests might want and need as they stop in for some good country cookin' and to experience genuine Southern hospitality," said Cracker Barrel Chairman and Chief Executive Officer Michael A. Woodhouse. "Becoming a leader in The EV Project continues our tradition of striving to anticipate and meet our guests' expectations. We expect our guests will be quite interested in seeing these charging stations when they stop in with us. We like to think that our guests will be pleased to see Cracker Barrel taking an active role in exploring energy alternatives that are aimed at protecting the environment as well as strengthening the economy."
ECOtality is project manager of The EV Project and will oversee the installation of 15,000 commercial and residential charging stations in 16 cities and major metropolitan areas in six states and the District of Columbia. The project will provide an EV infrastructure to support the deployment of 8,300 EVs. The project is funded by the U.S. Department of Energy through a federal stimulus grant of $114.8 million, made possible by the American Recovery and Reinvestment Act. The grants are matched by private investment, bringing the total value of the project to approximately $230 million. The Cracker Barrel locations will install a mix of regular and high-speed charging stations, which are capable of recharging a car in about 30 minutes. This initial installation will focus on the "Tennessee Triangle," a stretch of interstate that connects the Nashville, Knoxville and Chattanooga areas. Installation of these stations begins this spring. "Our announcement with Cracker Barrel is an important step toward building the rich EV infrastructure needed to promote the consumer adoption of EVs," said Don Karner, President of ECOtality North America. "Our plan for The EV Project was to create an interconnected network of EV infrastructure that would allow EV drivers to live their lives without limitations." The image of the electric car owners waiting for their cars to charge while they're whiling away time rocking on the porch is a lovely look into our not too distant future.