If you're the type to make New Year's resolutions, I challenge you to focus on an eco-friendly initiative. One of my New Year's resolutions for 2011 will be working toward a waste-free move.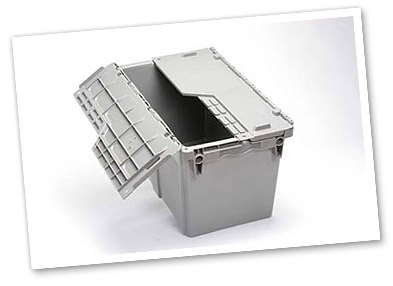 My family is currently under contract for a new house and we are planning to move sometime this summer, most likely June. We've lived in our current house for about nine years, and since we moved in, we went from a family of three — one being an infant — to a family of four with two school-aged children. During that time, we've accumulated a lot of stuff. Naturally, we don't want to take all this stuff with us to our new house and although it would be easy to dump what we don't want into the trash, we're going to focus on achieving a waste-free move. In order to achieve our goal of being truly waste-free during the move, I'm planning on taking the following actions:
Obtain boxes from friends, families and merchants — giving these boxes a second life. Once the move is complete, I'll save these boxes to be repurposed when other family members move.
Use eco-friendly box alternatives when my supply of used boxes runs out (i.e., RecoPack products from rentagreenbox.com)
Donate unwanted goods that are in good condition to a local charity.
Find alternate uses for unwanted goods that aren't in good condition. For example, reuse old clothing items as packing material or turn them into cleaning cloths.
Make sure that anything that can't be donated or repurposed is recycled.
These are just a few of the actions that I'll need to focus on in order to ensure a waste-free move. Of all the action items, the last one is likely to be the most time consuming. We'll have electronics, hazardous materials and other items that can't be dropped off in the neighborhood recycling bin. This is where I'm going to have to be the most diligent, taking the time to look up recycling centers on this site's recycling location finder and arranging transportation of my items. I'm up for the challenge, though. This is my eco-friendly New Year's resolution, what's yours?