"Sorry. We couldn't find what you were looking for." This was my answer when trying to search for any shred of green thinking on the official website of popular automaker, Dodge. When searching the word "green" and later "sustainability," a whopping zero pages that even mention either word were to be found. This seems strange. Times are such that companies are trying to out-conserve one another as the ever-evolving attempt to open people's wallets takes on a green hue.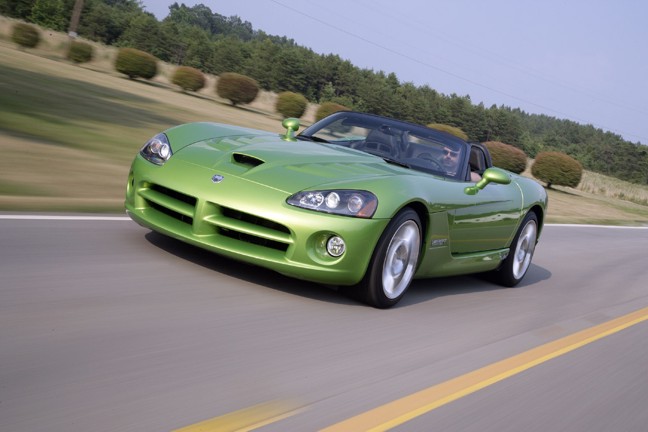 The Toyota Prius is a modern day icon of eco-friendliness. Nissan and Chevy are set to battle this winter over whose earth-saving commuter car will win out with their respective new electric models, the Leaf and the Volt. Even Ford is getting in the game by offering a new twist on the aged Fiesta, now in its sixth interpretation, with an impressive 40 mpg on the highway (29 mpg city). Lexus, BMW and nearly all others are promoting this gas-sipping feature or that plant-made fabric. So, what's up with Dodge?
"If it ain't broke, don't fix it" appears to be the mentality behind Dodge's perpetual display of strength, grit and manliness in its TV commercials. I suppose this shouldn't be surprising considering the company lexicon of "Hemi," "Viper," "Challenger" and "Charger" conjures memories of the muscle car glory days. Today, all of these manly iterations of the automobile continue to be seen on our highways, but a relatively eco-friendly surprise is apparent. Of the entire 2010 line of Dodge models, the gas mileage will raise some eyebrows — in a good way. By make, the Dodge lineup is rated to get the following miles per gallon (highway): Caliber (31), Avenger (30), Charger (26), Challenger (25), Grand Caravan (25), Journey (25), Nitro (22), Ram 1500 Pickup (20), Dakota Pickup (20). All things considered, Dodge is producing some rather efficient vehicles without promoting anything green. In fact, even the iconic Dodge Viper, known for its sensual styling and white-knuckle specs, is rated with 22 mpg! This all adds up to a carmaker unwilling to bend to market trends while still producing vehicles that can go toe to toe with brands that have a new, splashy, earth-saving image. Of course, there is still a lot of room for improvement (where's the electric or hybrid model?), but all things considered, Dodge is staying in the game by promoting its unique brand and, albeit quietly, keeping pace with contemporary environmental standards.