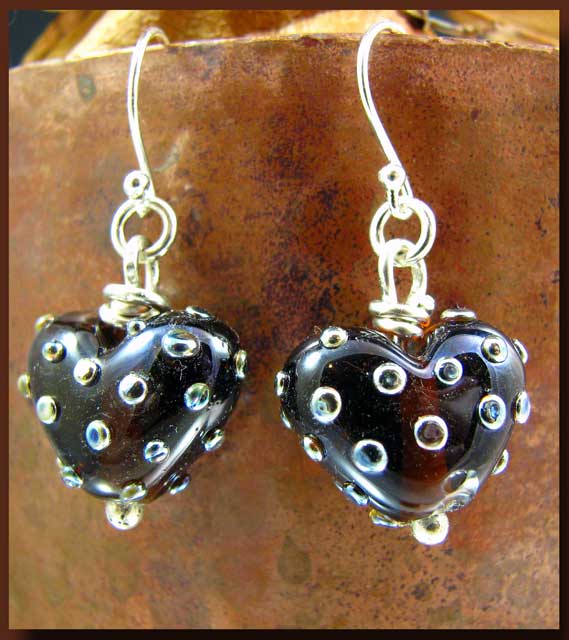 Enjoying a glass of wine is a perfect way to spend the weekend or end a long day, and it's also the first step toward creating recycled glass jewelry made from wine bottles.
Trudi Madison
creates incredible pieces of jewelry by repurposing the glass from empty wine bottles. Who knew drinking wine in moderation could be good for health
and
the planet? By using the art of glassblowing, Madison created the Wickedly Wild Recycled Wine Collection, which features jewelry of all types. From wine bracelets and necklaces to wine earrings, you can be wining and dining with pinot noir flair. Fellow bead maker Scott Tanner also displays his collection of beads on Madison's site, which are inspired by elements of nature, including autumn leaves, the beach and orchids. Whether you're a wine connoisseur or you just love an occasional glass, this jewelry is an exceptional way to show off your eco-friendly lifestyle and enjoyment of fermented grapes! In order to create these masterpieces, Madison smashes empty wine bottles and heats each individual piece using a 2,000º F flame. Once a piece becomes moldable, she can work the melted glass onto a 2-mm steel mandrel. This enables her to get a round bead shape, which then has to go into a kiln for eight to 10 hours. Finally, the dried beads can be made into a variety of beautiful pieces. The bold, swirling colors and detailed work on the beads is incredible, especially when you know they were created from melting down a wine bottle. Recycled glass jewelry requires creativity and skill, but the recycling process provides consumers with one unique treasure. You can even
pamper your pet
with a recycled glass collar charm or doggy charm so your pet can do some eco-friendly wining and dining, too.