Valentine's Day is just around the corner and although I've received some nontraditional gifts in the past (e.g., computer hardware), my husband has jumped on the traditional gifts bandwagon. A few years ago, he surprised me with the standard Valentine's Day fare of roses, chocolate and a teddy bear, but with an eco-twist. That was a true love moment there — my husband noticed my trend toward eco-conscious shopping and he followed suit. If you prefer traditional gifts but want to keep the environment in mind, this is the guide for you.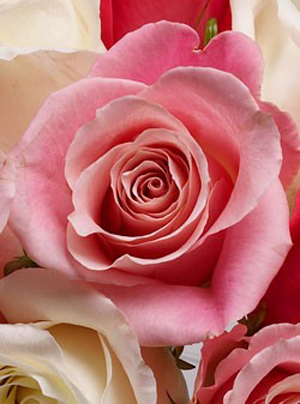 Organic or locally sourced flowers
My first eco-friendly Valentine's Day gift came courtesy of
Organic Bouquet
. The roses were organically grown and, as an added bonus, carbon offsets were purchased to negate the carbon generated in the shipping and delivery process. Organic Bouquet ships your floral order, and although the box arrived via FedEx, the company purchased carbon offsets to benefit the
Nicaragua Reforestation Project
. While organic roses are nice, locally sourced organic flowers are even better. Call florists in your area to see if you can find a local grower that employs sustainable growing techniques.
Fair trade chocolates
My gift from Organic Bouquet also included a box of fair trade chocolate truffles. Roses and chocolates are definitely the epitome of a traditional Valentine's Day gift. However, I had a bit more peace of mind while enjoying my truffles because I knew that the chocolates were fair trade certified. Fair trade chocolate has grown in popularity over the past few years and you may only need to take a trip to your local natural foods grocer to find a box of earth-conscience chocolates for your sweetie.
Eco-friendly teddy bears
My first Organic Bouquet Valentine's Day gift set even included a lavender-filled teddy bear. The lavender was organically grown and the bear was free of harsh dyes and chemicals. My daughter has since claimed ownership of the sweet-smelling bear, but it was the perfect addition to the green gift package. Going green doesn't mean that you have to forego traditional Valentine's Day gifts. Today, it is easy to shop with the environment in mind because even big-box stores offer organic and other sustainably grown treats. If the love of your life is a greenie, keep sustainability in mind while you do your gift shopping.