In a sign of just how seriously companies are starting to consider the valuable resources that are sent to landfill in the form of e-waste,
Alcoa
announced this week that it will invest $10 million for a minority stake in a fast-growing electronic recycling company. The aluminum giant is taking a 10 percent minority interest in
Electronic Recyclers International
(ERI). Kevin Anton, Alcoa's chief sustainability officer, will also join ERI's board of directors in a move intended to improve aluminum recycling in the booming consumer electrics market.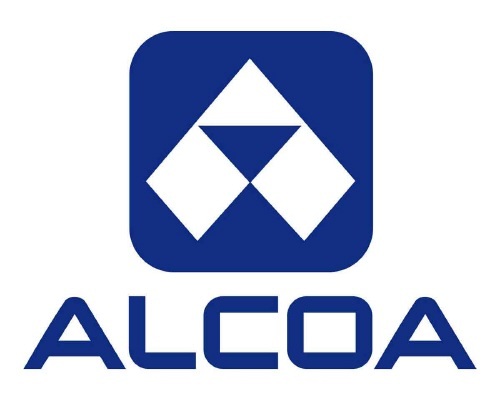 "We see ERI as a quality company and we're very happy being an owner of that company," Anton said Tuesday. "We also think it really positions ourselves well with the electronics companies as being a responsible steward and responsible marketer of aluminum into that market. The tangential benefit in the end is access to the scrap." Alcoa
predicts
the aluminum content in laptops to grow 30 percent over the next two years, while aluminum use in the back-panels of LCD televisions could increase by as much as 450 percent. Recyclability is one of aluminum's most prized traits, Anton said, noting that 75 percent of the aluminum ever produced is still in use today. It performs as well as virgin aluminum, while requiring just 5 percent of the energy needed for processing. Alcoa, which makes products such as heat sinks, cases, back panels on LED TVs, and cell phone covers, also hopes the partnership will help the company design components that are easier to recycle. "Aluminum growth in the electronics space is going to be fantastic in the coming years," Anton said. "We just see ourselves needing to help establish the infrastructure for its end of life." He likened the move to Alcoa's efforts with the aluminum can. It's less expensive to use recycled aluminum in products than to use aluminum that has been newly mined, said ERI CEO John Shegerian. Producers like Alcoa can reduce energy costs by 95% by using recycled aluminum, he said. "We developed the technology, we developed the business, then we recognized we also needed to help establish the infrastructure for recycling cans," Anton said. "It's the same thought process today. As a responsible company, we can't be going out there and marketing our products into the consumer electronics space and then just forget about it after we sell the aluminum." Alcoa has also signed on to become an enterprise member of the Basel Action Network's
e-Stewards certification program
, which ERI also participates in. The companies first joined forces to develop a recycling application for the iPhone as part of Alcoa's efforts to boost the U.S. aluminum recycling rate to 75 percent by 2015. For ERI, the deal offers a chance to tighten its supply chain and expand its "urban mining" business into new markets under the guidance of one of the world's largest and oldest companies. "Aluminum, like other metals, is infinitely recyclable and can be used over and over again," Shegerian said. "The cool thing about what we're doing is that we're the new urban miners… and Alcoa is investing in urban mining to get all that aluminum back into their system. "Our clients, the Samsungs and Best Buys of the world, want us to be able to handle their electronic waste wherever they are," Shegerian continued. "This allows us to continue to grow nationally, but is also the springboard to grow internationally.?? ERI is the largest U.S. recycler of waste materials from consumer electronics, handling more than 120 million pounds of waste at locations in Fresno as well as Washington, Colorado, Indiana, Massachusetts and Texas.
This article includes reports from the
Fresno Bee
and GreenBiz.com.
For more information on urban mining, visit UrbanMining.org.