Sunburns, hangovers and micro-romances might be the stuff that spring break stories are made of, but there is a whole crop of students who would rather spend their time off doing good instead of getting wild. Here are some of the most reputable and exciting alternative spring break options available for students today. (Note: even though the application periods for some of these programs may have passed, many also offer fall and winter break options as well).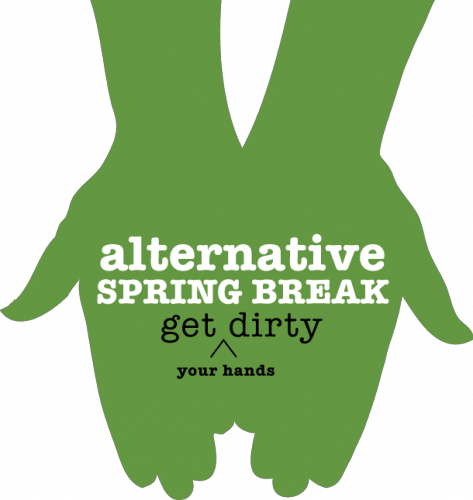 The United Way
This program was created in response to the devastation caused by Hurricane Katrina. Ever since then, United Way has teamed up with various sponsors to help student volunteers make a difference in underserved neighborhoods around the U.S.
Learn more.
Habitat for Humanity Collegiate Challenge
The Collegiate Challenge is a year-round alternative break program that offers groups of five or more participants, 16 years of age and older, the opportunity to visit one of the 200 Habitat host affiliates throughout the U.S. Groups spend one week working in partnership with the local affiliate, the local community and partner families to help eliminate poverty housing in the area.
Learn more.
National Audubon Society
The National Audubon Society in partnership with Weeks Bay Reserve is offering an alternative spring break assisting in Gulf Oil Spill recovery efforts in Mississippi and Alabama. Students will stay busy surveying refuges and beaches, removing invasive species to provide healthy habitats, and creating outreach and awareness education for the local community. Additional activities may include kayaking, canoeing and hiking.
Learn more.
Fish and Wildlife Service's alternative spring break in Las Vegas
The Forest Service and the Fish and Wildlife Service have teamed up to bring you a local Las Vegas alternative spring break. From March 14 to 18, spring break volunteers will engage several conservation, preservation and mediation work projects under the guidance of experienced wilderness mentors. And there is no cost to participants! Transportation, food, entertainment and atmosphere are provided for free. Join like-minded people for a unique opportunity to enhance habitat on the largest wildlife refuge in the Lower 48.
Learn more.
If you're looking for a way to give back during your spring break, be sure to ask on-campus student organizations about trips or projects that might be available in your local area. If you can't find anything, think about organizing an
electronics recycling drive
, litter clean-up day or volunteer project with a local
nonprofit
.