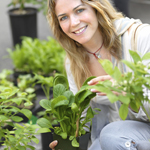 Margaret Hyde is not only an eco-author, but also an eco-homeowner in Southern California. Hyde's green journey began as a traditional American homeowner — living in a house too big for her family that she didn't really need. Upon investigation, she found a c.1910 Craftsman home in the area and remodeled it extensively to fit her family's green lifestyle. It later became the first LEED Platinum-certified remodel in the U.S. Now, the home is one of the most energy efficient in the country — it scored 104 out of 108 possible LEED points. Hyde operates her writing business out of her home office, working on the "Mo's Nose" series of eco-friendly scratch-and-sniff books for children. "I wanted the books to be as sustainable as possible," Hyde explains. "They're printed with soy ink on recycled paper in California and have all-natural Aura Cacia aromatherapy."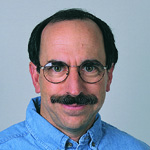 Dr. Bob Epstein is an entrepreneur, engineer, co-founder of five companies, board member at the NRDC and co-founder of E2. He revisits "Green is Good" to discuss the climate legislation issues that face California, and potentially the entire U.S.
California Proposition 23, aka the Suspension of AB 32, the "Global Warming Act of 2006," was defeated this past November. The "yes" voters were hoping to create new jobs within the state, while "no" voters feared dirtier air statewide and a hindrance on the state's clean energy industry.
"It turns out that in every state, in every political persuasion, people care about clean air," Dr. Epstein explains. "If somebody is going to dirty the air, they expect them to clean it up. Focusing on clean air and then building it from there was the important policy frame." Podcast:
Play in new window
|
Download
(44.0MB)