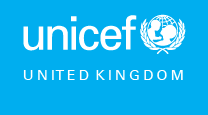 This month, UNICEF UK and the award-winning environmental nonprofit Do The Green Thing launch an innovative new video campaign called 'Climate Kid', which uses a ninety second animated video to illustrate how we can help reduce the impacts of climate change on children. It's an inspiring, funny story to show that everyone has a positive role to play in tackling climate change. Distinguished broadcaster Jon Snow provides the voice over for the witty animation, which shows an ordinary kid developing increasingly extraordinary body parts to cope with experts' predictions of prolonged periods of intense sunshine, freak floods, cyclones, droughts and food shortage. The Climate Kid video highlights the urgent need to start building our resilience to climate change in order to ensure children can survive and thrive, in addition to highlighting UNICEF's need for more support to help vulnerable communities adapt to their changing environment.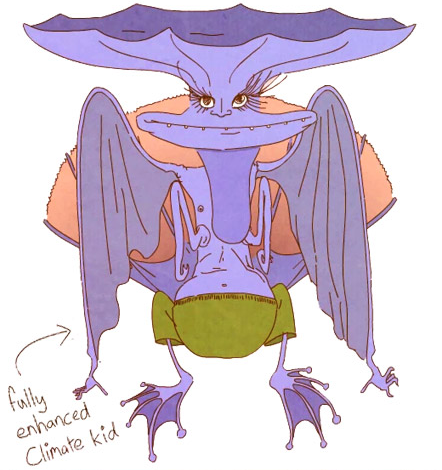 The campaign, which will run for twelve weeks, will be supported by online advertising on key sites such as Spotify, and Facebook and a status hijack will encourage users to change their status to "I'll need… " and share what evolutionary enhancement they will need to continue to do something that they love. Additionally, a Twitter competition will give tweeters the chance to win an original artwork by illustrators who have developed their own interpretation of what Climate Kid — a child who has evolved to adapt to extreme climate change — will look like in the future. Lucy Stone, UNICEF UK's Climate Change Specialist said: "The 'Climate Kid' campaign is an exciting new way for us to address the devastating impact of climate change, which is forcing millions of children to struggle without food, shelter or an education. If we can help these children become more resilient to their changing environment, we really can help them to take control of their lives and thrive. We can all play a positive role to help put this right and Climate Kid is a new, inspiring, way for us to get this important message across." Naresh ramchandani from do the Green Thing said "We wanted to make the concept of climate adaptation as interesting for as many people as possible. It struck us that everyone is fascinated by the distortion of the human body — think of the popularity of the Fat Booth app. So we created Climate Kid, a way of showing how a child's body would have to evolve to adapt to climate change if we don't act now." The Climate Kid campaign forms part of UNICEF's Carbon Positive initiative, which aims to raise awareness and funds for UNICEF's Carbon Positive projects around the world, and is part of Do The Green Thing's mission to use great creativity to tackle climate change. UNICEF's Carbon Positive initiative offers individuals a unique and positive way to tackle climate change by making the link between their own carbon lifestyle and the affect it is having on children around the world by encouraging them to take action and make a donation to help those communities adapt as the climate changes. All monies raised through Climate Kid will go towards supporting UNICEF's Carbon Positive projects, which include; ensuring children can access clean water and food, go to school and keep healthy despite the increasing risk of diseases, floods and droughts. For more information please visit
unicef.org.uk/carbonpositive
.
For further information about UNICEF please contact Liz Jones on lizj@unicef.org.uk.
For more information about Do The Green Thing please contact Katee Hui on katee@dothegreenthing.com.
To visit Do The Green Thing online please point your browser at dothegreenthing.com or twitter.com/dothegreenthing.