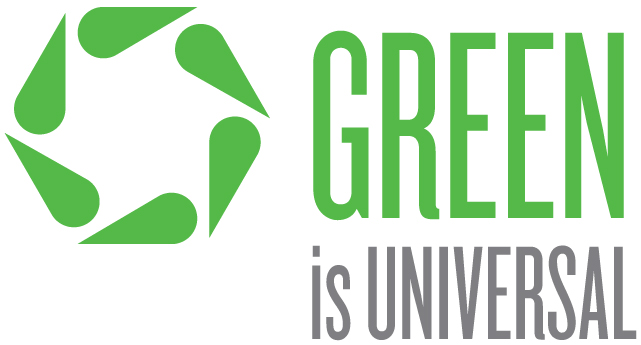 Green is Universal
, NBCUniversal's ongoing environmental initiative, is partnering with Etsy, the world's largest handmade marketplace, to launch the "
Art of Reuse
" contest today, a competition for consumers to create handcrafted items out of purely repurposed materials. A roster of well-known media personalities, including Martha Stewart, Oxygen's Tori Spelling, Bravo's Andy Cohen,
TODAY
's Hoda Kotb and Kathie Lee Gifford, FEED's Lauren Bush and iVillage's Angela Matusik will lend their creativity and expertise to select the top three contest winners, after the online community casts their votes. The first place winner will receive an all-expenses-paid trip to the Universal Studios Orlando theme park. In addition, everyone who votes for their favorite contest submissions is entered into a sweepstakes to win an Etsy.com $500 shopping spree. The contest will be promoted across the vast online communities of both Etsy, which has over 8 million members, including 800,000 independent artisans, and NBCUniversal's iVillage, which counts over 30 million unique visitors per month. On-air snipes promoting the contest will run across Bravo, Oxygen, USA, E!, Style and Syfy, as well as these cable networks' online properties and SproutOnline.com. The top-10 finalist items will also be featured throughout Earth week during the fourth hour of
TODAY
, as contest judges Kotb and Gifford discuss their favorite picks. In addition, DailyCandy will highlight their favorite Etsy picks. "We're excited to partner with Etsy and their design-savvy community to engage a wider audience around the universal practice of reuse," said Beth Colleton, VP of Green is Universal. "Raising environmental awareness and activating consumers around eco-friendly initiatives is a key goal for Green is Universal. This is a fun way to illustrate the numerous ways to give objects a second life, and we're looking forward to seeing the creations that consumers will come up with." Whether it's a handbag fashioned from duct tape, a pair of earrings made from gum wrappers, a bench built from old magazines, or a plastic bottle repurposed as a flower vase — consumers are encouraged to get their creative juices flowing, using materials that might have otherwise ended up in a landfill. "Upcycling, recycling and reusing objects and materials are topics that are important to us, and popular within the Etsy community. We're looking forward to this contest, which will give our artists a chance to showcase their talents to NBCUniversal's diverse audience, while promoting these environmentally friendly practices," said Christina Batch-Lee from Etsy. "We also think that people will enjoy seeing the end results, learn to think carefully about the purchases they make and perhaps be inspired to give new life to old objects themselves." To participate in the contest, users can visit
greenisuni.com/reuse
and register to either submit a creation, vote for their favorite submissions, or simply "Like" any entry — promoting their picks across Facebook and other social networking sites. The contest will accept submissions and user votes until April 11th, followed by a week of voting. The contest is launching as part of Green is Universal's upcoming annual Earth Week, a weeklong environmental-themed cross-company initiative, which kicks off April 17. This year's NBCUniversal's ??Earth Week" will focus on the core environmental theme of reuse, which, according to a new Green is Universal research poll, is playing a more central role in more consumers' lives than ever before. Significantly, one in two survey respondents said they're willing to pay more for products that have multiple functions, and 74% said they would rather find another use for something than throw it away. The study also revealed that reusing household items is increasingly popular, with 67% of consumers reporting that they are doing at least one of the following actions more than they did three years ago: creating new things out of products they no longer need or would otherwise throw out; reusing water bottles; and using plastic bags or paper bags for other purposes, such as trash liners. People are still doing their part to recycle — 60% of respondents said their recycling bin is often filled higher than their garbage can. Consumers are also factoring the environment into their purchase decisions, with 57% of respondents saying they've bought products that are made with some recycled materials more than they have in the past.