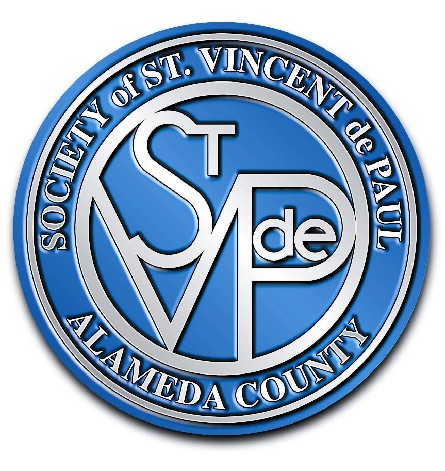 Nearly every two weeks, the trailer door slams shut and another semi-truck rumbles out of the gates and unceremoniously heads southbound. With this, another shipment of unwanted, obsolete all-but-forgotten electronic devices begins a three-hour journey down California's Highway 99. This shipment is just one on a long list sent from
The Society of St. Vincent de Paul of Alameda County
to be completely recycled; taken out of service in the San Francisco Bay area only to be broken down into recyclable commodities (plastic, metal and glass) and then melted and reworked into new electronic products. In exchange, this branch of the 166-year-old nonprofit earns more funding to support the life-changing social services thousands depend on. Situated uniquely at the intersection of industriousness, charity and environmentalism, the electronics-centered "
Waste Not
" program isn't the only reuse or recycling operation created by the organization. It is, however, one of the newest, and perhaps one of the more eco-friendly. In effect, this charity is providing for the needy by developing a new branch of one of its oldest moneymaking operations:
urban mining
. Like all goods sold through nonprofits that focus on "thrift" operations, the vast majority of materials received through donations have already served at least one useful "life." This surplus of "gently loved" items, ranging from furniture and house wares, to clothing and electronics, has been mined (through donations) from the urban environment. But, unlike most products that are only afforded a cradle-to-grave lifespan, St. Vincent de Paul's electronics and other goods are often reused in a cradle-to-cradle cycle. If televisions, computers, microwaves or other electronics happen to be broken or otherwise unsellable, the conservation efforts continue in the manner described above.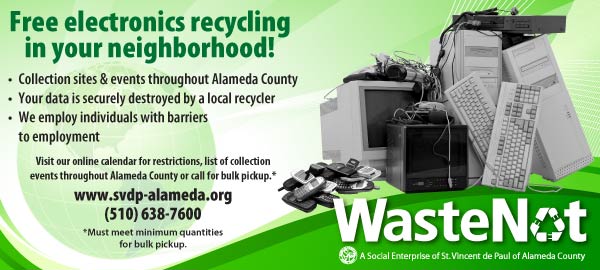 E-waste, as it's affectionately known, is packaged and shipped to be expertly deconstructed into base materials and then melted down and used to create new electronics. Such efforts save vast amounts of natural resources by reducing the need to mine landscapes or consume intense amounts of water fabricating new plastics and glass. Using the all-important example of aluminum, statistics show that recycling this material can save 95% of the energy otherwise used to mine and smelt it anew. Because of these resource-conserving facts, California instituted an e-waste recycling program where recyclers and collectors like St. Vincent de Paul can get paid for doing the right thing. While receiving funds from any government agency isn't easy, there is a sea of red tape to wade through in heavily bureaucratic e-waste program — something the collection staff at this charity is all too familiar with. In California, consumers pay an advanced recycling fee when purchasing televisions, laptop computers, desktop computers or portable DVD players. This money is then held by the state and reimbursed to recyclers and collectors when valid proof is provided that recycled material was purchased in California. For precisely this reason, those that have mastered the electronics collection and shipping process have also become veteran bureaucratic hoop jumpers. But none of this matters while the truck continues to travel down this closed-loop process. Those in St. Vincent de Paul's e-waste program don't have time to consider the fact that their efforts have ensured the safe and responsible recycling of more than 150 tons in the last six months. Instead, they are focused on filling up another trailer in order to provide more hot meals and warm beds for those in need.