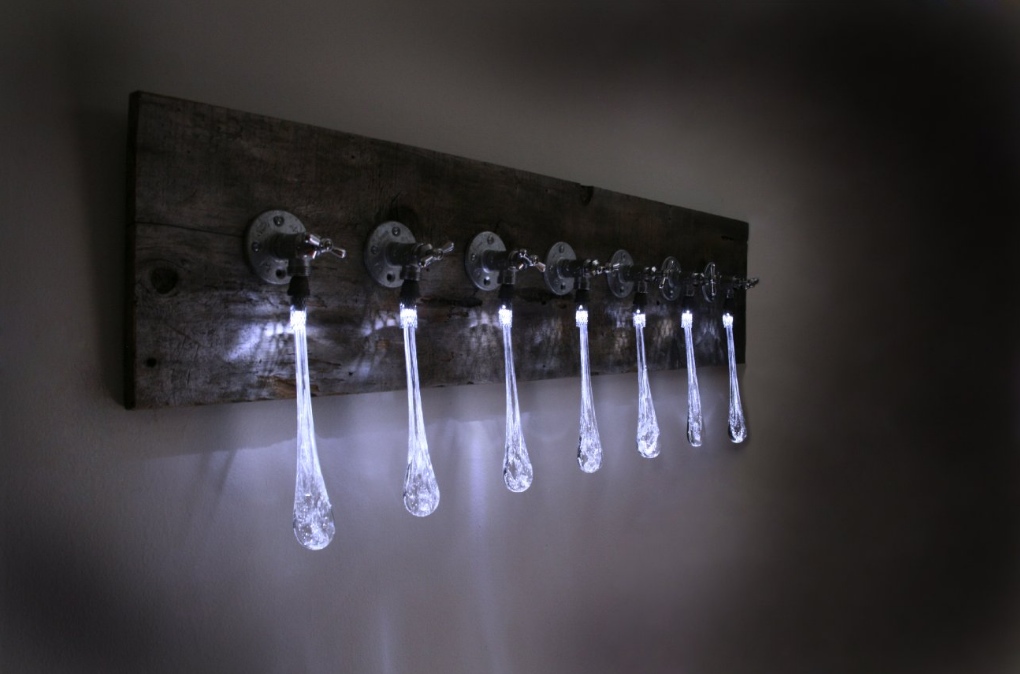 All images courtesy of Tanya Clarke of Liquid Lights.
Unless you have designer appliances in your bathroom, taps and faucets are not something you're likely to pay much attention to, let alone spend much thought on. Tanya Clarke is an artist who wants people to think otherwise. For her, reclaimed plumbing is a source of inspiration, or even, some might say, illumination. In fact, plumbing pieces form the basis of her work in beautiful, custom-built industrial light installations.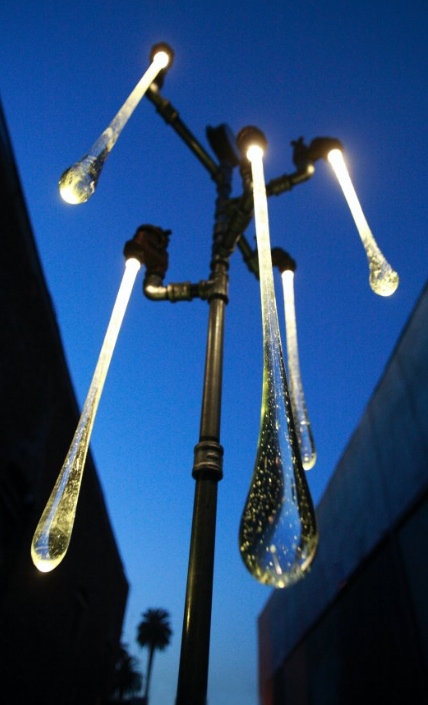 Long glass drops elegantly emerge from the reclaimed faucets as if the taps had just been switched on in the living room. But, if you do turn on these taps, it's not water that emerges, but light, or "Liquid Light" as Clarke dubs her work. The lights suit a wide variety of purposes in the home and are available as standing lamps, chandeliers, bedside lamps or table lamps.
A positively steampunk table lamp
Each installation is fitted with LED lights, pieces of recycled pipes and plumbing hardware, beautiful hand-sculpted glass drops and found objects that are masterfully incorporated into the whole.
The stunning use of an old gauge tops off this impressive standing lamp.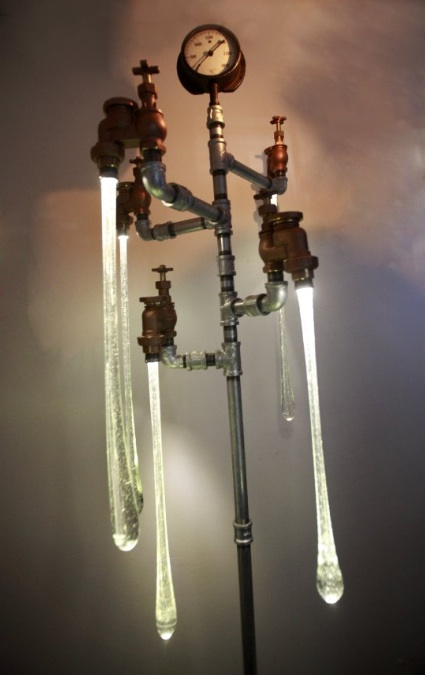 Not a coat rack but a light rack that hooks you in: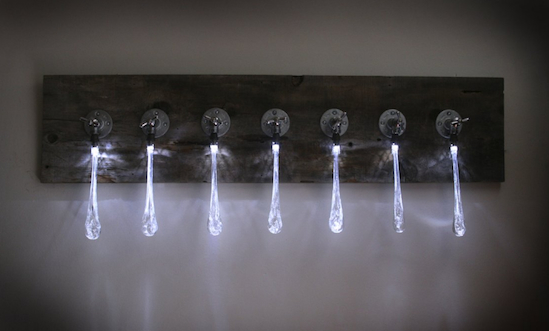 Talking about her incredible series, Clarke emphasizes the importance she places on sustainability: "'Liquid Lights' create a visual reminder of the precious commodity that water is and our need to protect this natural resource. Reclaimed plumbing, hand-sculpted solid glass drops and LED lights are incorporated [in my work] to contribute to the zero-footprint movement in the form of 'Liquid Light.'"
Form, function and repurposing — what more can you ask for?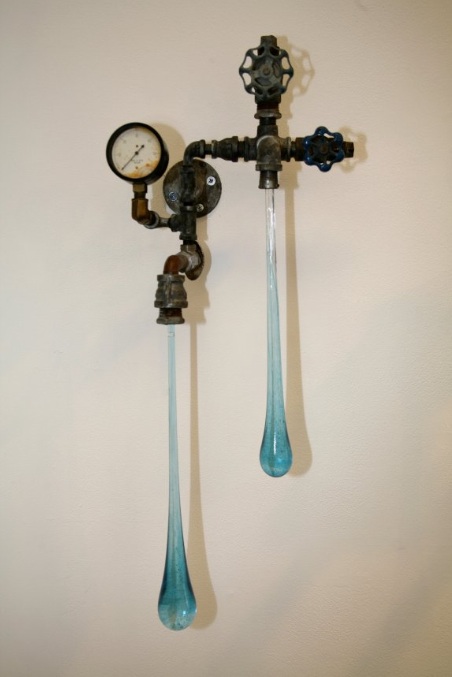 The installations come in all shapes and sizes, from rigs containing multiple bulbs, to more simple, single bulb lamps as seen below, reflecting the calm tranquility of growing drops of water. However, with Liquid Light the drops never quite fall!
A beautiful and unusual chandelier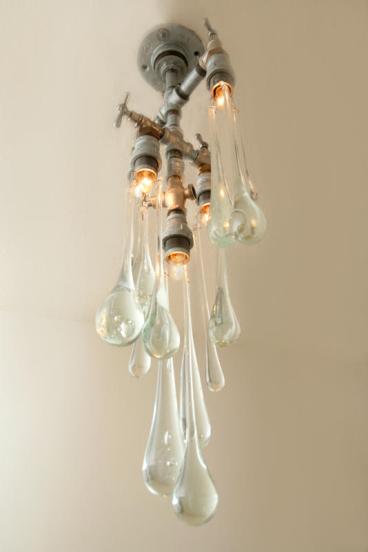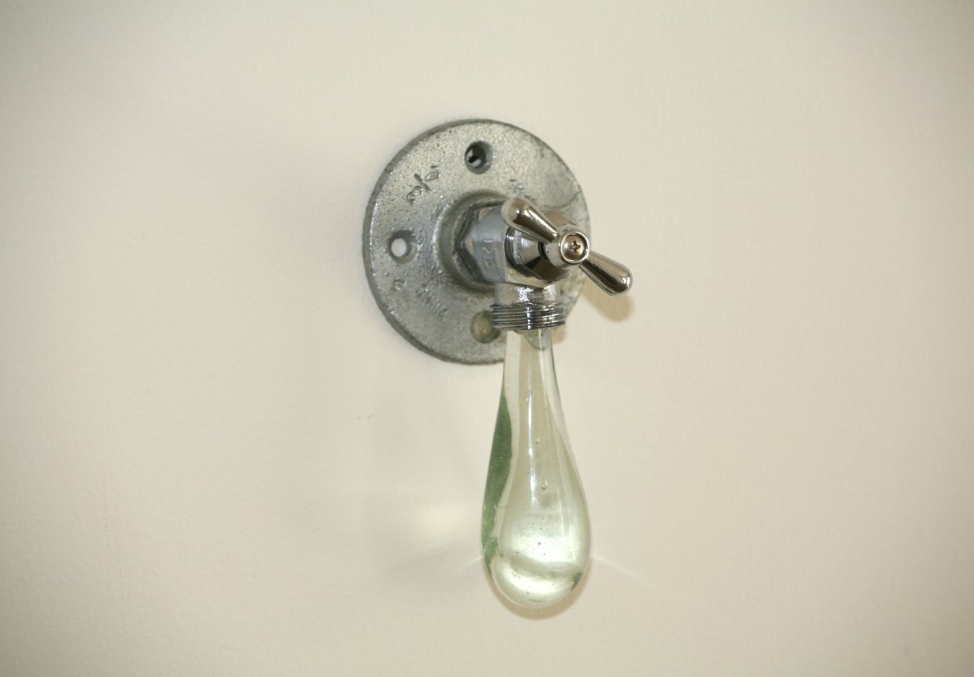 Clarke has used a wide variety of different piping materials, and some of the light installations even double up as stylish planters, as in the piece seen below.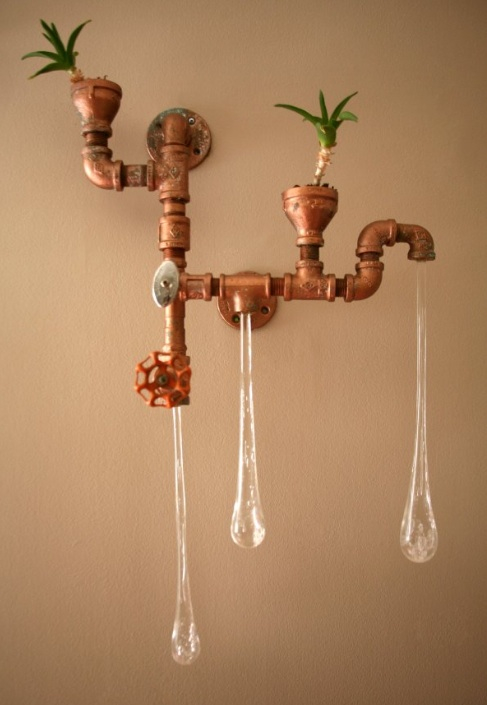 Using old faucets was a deliberate move by the artist, as she wanted to reclaim an everyday object that we take for granted, or even throw away after a few years of use, and so "resurrect beauty and… invite others to do the same."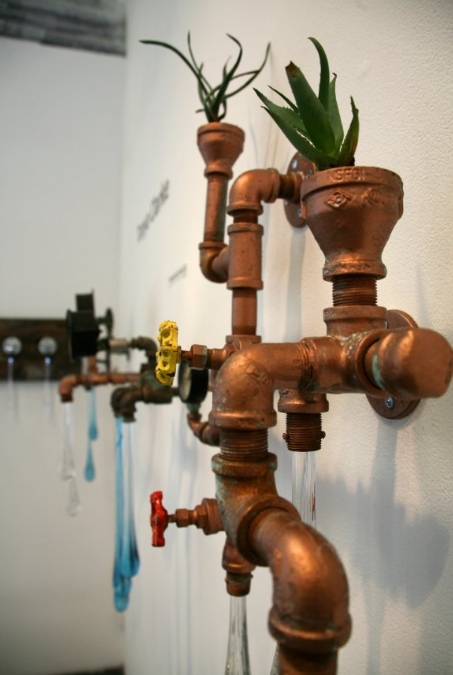 Raised in Ottawa, ON, Canada, Clarke's environmental sensitivity is something she grew up with: Her father is leading political and environmental activist Tony Clarke, founder of the Polaris Institute. To support the institute's focus on education and action surrounding global water issues, 5% of all Liquid Light profits are donated to it.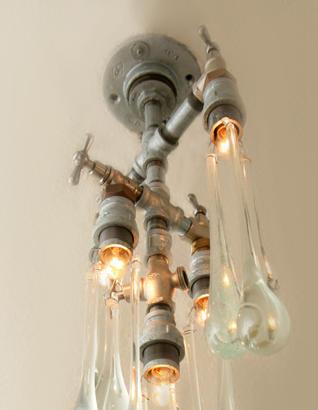 Clarke's Liquid Light installations have been exhibited in museums and galleries across the U.S. In recent years, she has moved to warmer climates and currently lives on the beach in California, where she "collects things and puts them together" — with great success, as we can see.
A piece of driftwood forms the backdrop of these Liquid Lights.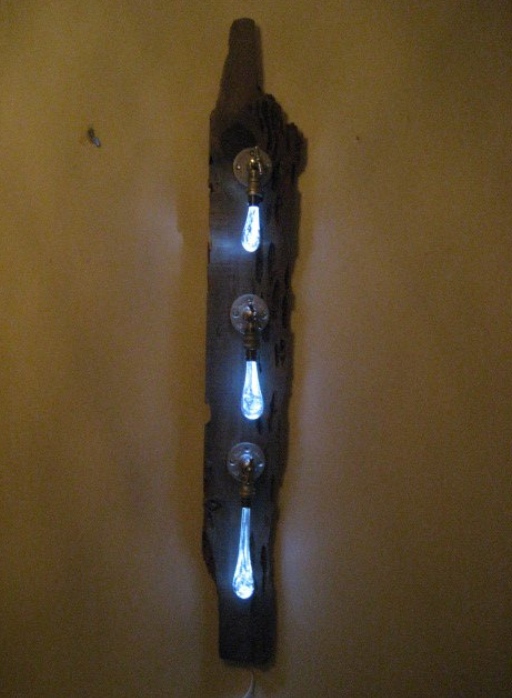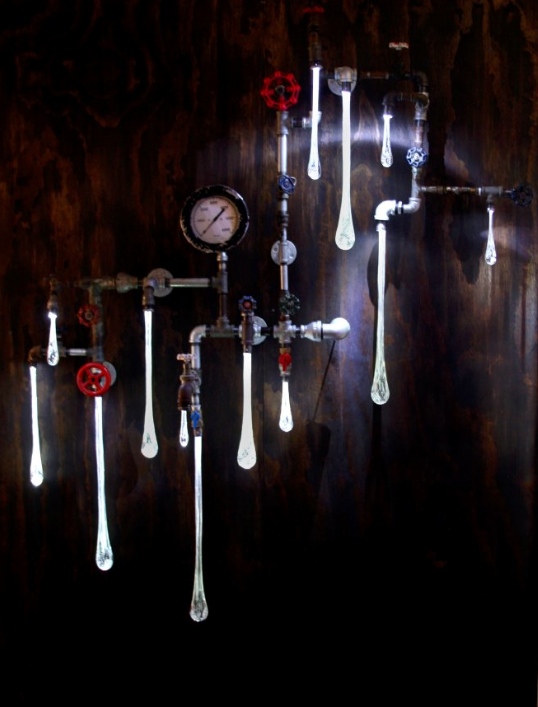 Make sure to pay a visit to
www.LiquidLightSite.Com
.
Assorted Liquid Lights turn every living room into an art gallery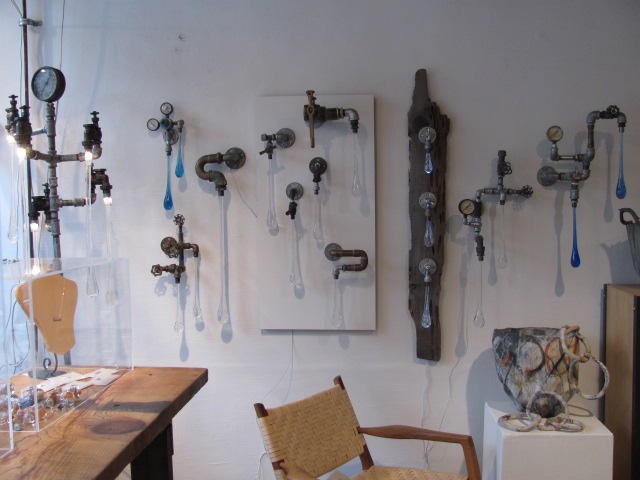 Special thanks to Tanya Clarke for providing images and information for this article.